When Santa arrives with the loot, assuming you've been good boys and girls... which is a hell of a stretch around here... but I digress...
Anyway, after Santa drops his load under your tree, you don't want to be wasting time counting sheep.
The solution, drumroll, The Santa Claus detector...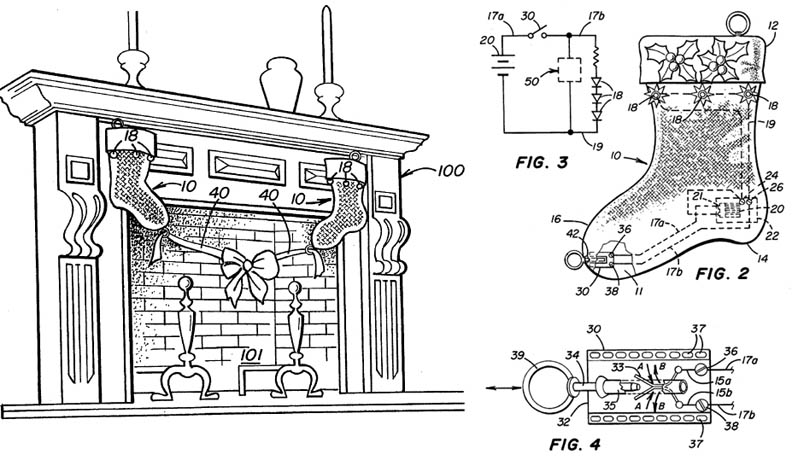 Quote:
Although few have seen this elusive visitor, in 1882, Clement Moore wrote a poem of his personal encounter entitled "Visit From St. Nicholas" (commonly known as "The Night Before Christmas"). Of course, modern Americans know this magical stranger as Santa Claus. Most believe that he lives at the North Pole with his wife and a band of elves, and that he harnesses a team of magical flying reindeer to pull his sleigh around the world. This year, thanks to the invention of Thomas Cane of San Rafael, California, you might join the ranks of the few who have witnessed Santa Claus in all his splendor.
But what if you can't find, or afford, Cane's Santa Claus detector?
No problem, you can make your own.
Quote:
Mr. Cane has invented a Santa Claus Detector - subject of U.S. Patent No. 5,523,741. Fortunately for you, dear reader, Mr. Cane neglected to pay his maintenance fees, and so the patent expired on June 4, 2000. You are now free to copy his invention and install it in your own home.
link
via