In WW I, between the good guys and the bad guys(your choice), dug 12,000 miles(19,312 kilometers) of trenches.
They were told to do this, but I'll bet not many were.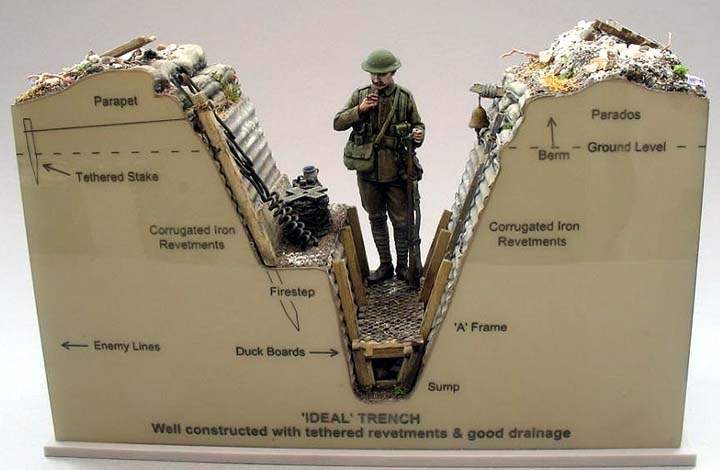 This is more like it.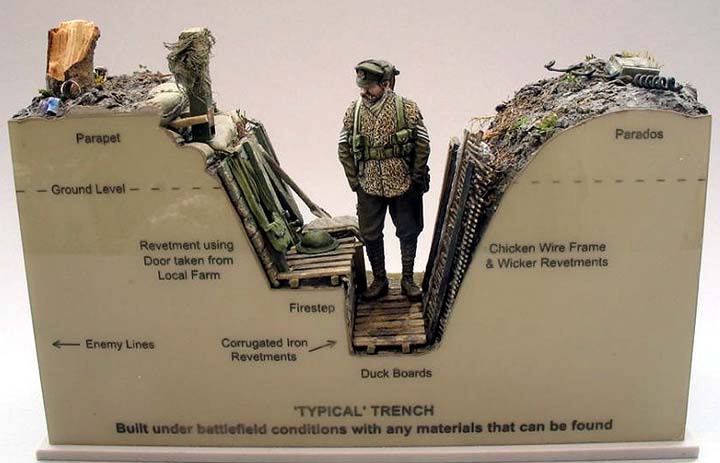 And too many were like this.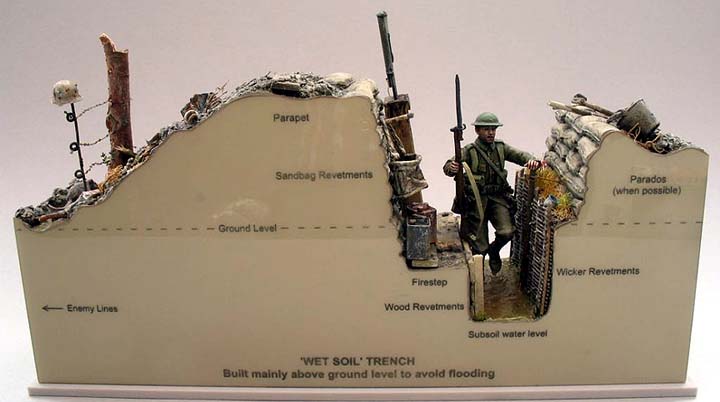 We've all seen pictures of the actual trenches and they look pretty miserable places to be.
It wasn't until the Americans arrived that things changed. I've read they were taught mobile/flanking maneuvers
by an Aussie training instructor, but I can't remember his name.