It's my opinion that the mural is a real thing offered for sale, but that it is not actually applied to the door in the picture. I believe the mural image has been photoshopped into the picture of the garage to make it look like it was applied. If there was actually a mural on the door, there would be some texture to the mural. Little ripples where it didn't lie perfectly flat. There would be slight reflections in the mural.
when you take a picture of a picture, you almost always get reflections.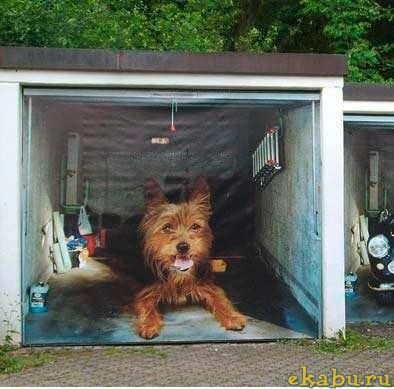 The IOTD is very similar to the simulated images you see on TV screens or computer monitors sold in catalogs.