After New Years, we spend months of subtle prods to outright harassment reminding ladies to work on their ďSummer BodyĒ.
Itís only to avoid the anguish of the vacation bathing suit, or just taking the kids to the swim club, because we care so much.
But now Labor Day has passed, no more white clothing, and our annual campaign to keep you women from slipping into
the sweatpants and bulky sweater body too quickly, we donít want you to look as bad as us before Christmas.
Why else would we create the Sexy Nurse, Sexy Teacher, Sexy Bus Driver, and Sexy Witch costumes for the candy holiday?
But itís not for our benefit, no, no, no, itís for your health, because we love you, and want to see you healthy and able to
race around to keeping the kids in check while you cook/clean/shop, without getting winded.
We worship the very hands that care for us, and wish you a quiet life after caring for us on the downhill, fulfilling our last wishes.
Letís look at how youíre doing, itís always reasonable to compare the little woman to miss universe...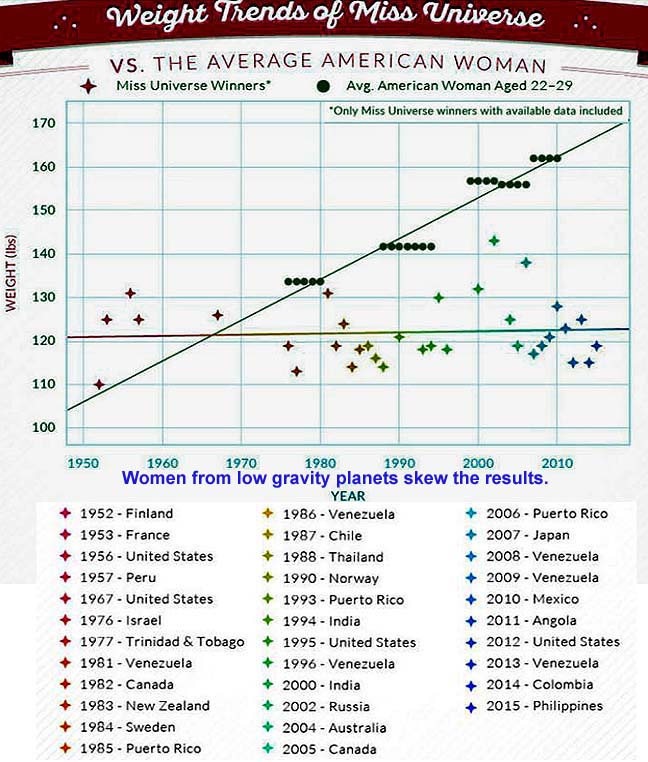 I donít know about this Body Mass Index stuff. I was listening to a lecture by a dude who is in charge of the gym and
rehab facilities at a local Hospital. They work with patients and is open for the community to use... for a fee.
This guy was pretty buff, not Schwarzenegger territory but no jiggles and his belly stuck out over his belt less than an inch.
He said his BMI was rated obese. Donít take BMI as the ultimate judge, trust your man.
Well duh, the bigger you grow the heavier youíll be. Itís a pretty good bet those 36DDs will be heavier than 34Bs.
So will those other parts that are transitioning to a higher order of evolution. Remember part of that additional
weight is your bigger brain. I have a theory(but have been unable to secure a government grant to investigate),
that scar tissue is heavier than ordinary flesh. Iím sure thatís why I have a heavy heart.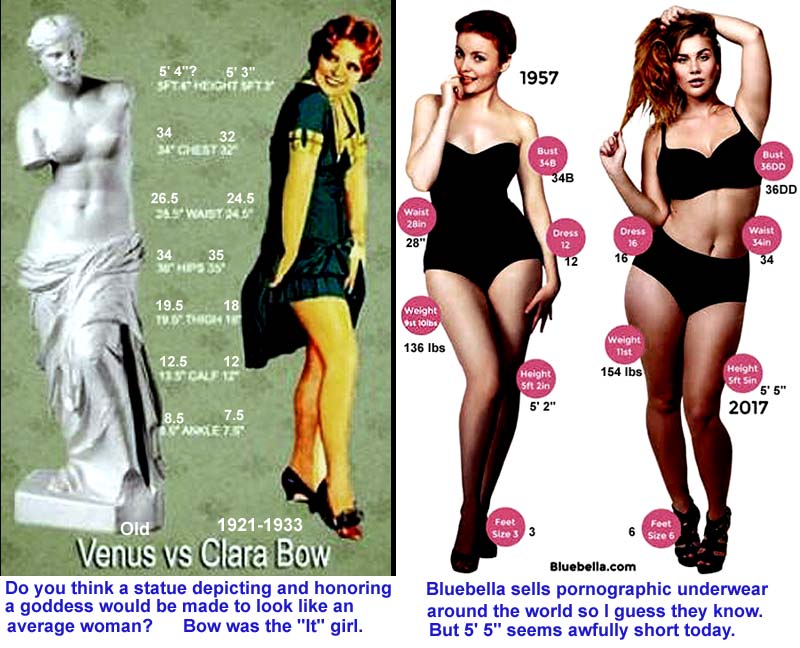 So donít be distracted by tangential and superfluous information, just keep plugging toward our goal.
If you forget what that is just ask any convenient man in your family.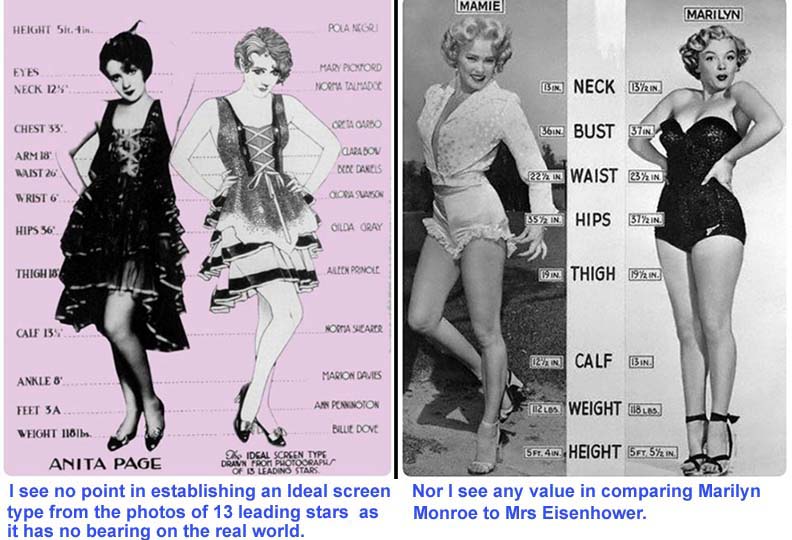 No need to thank me, I put this presentation together to make you happier and the world more pleasant for all.