Good Evening Mr and Mrs Cleaver. My goodness, you could use some color in your life.
You know, something brighter than that old clock and those two porcelain foo-foo dogs over the mantle.
Something like one of these eye popping paintings from Brazil.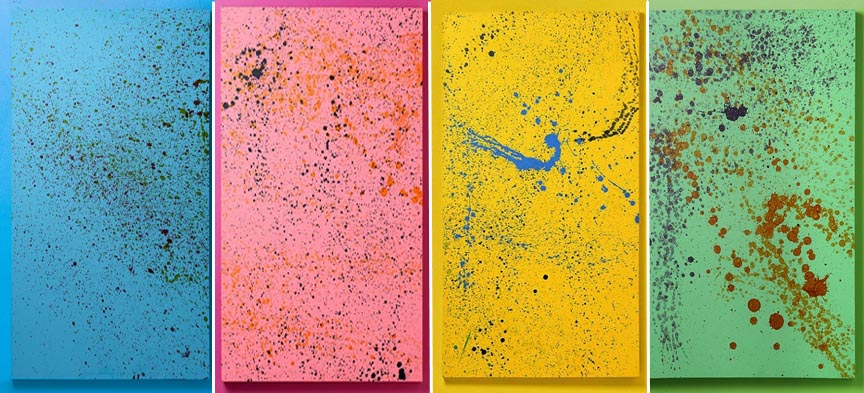 What's that, your SEARS card is maxed and Beaver broke the neighbors picture window with a baseball?
Well be like the Brazilians, and use Shelter Dogs to paint... Oh, and June, a Brazilian would spice you up too.
Canismo is trying to raise money for, and the awareness of, shelter dogs by having the dogs paint pictures with edible ink made from food coloring and corn starch.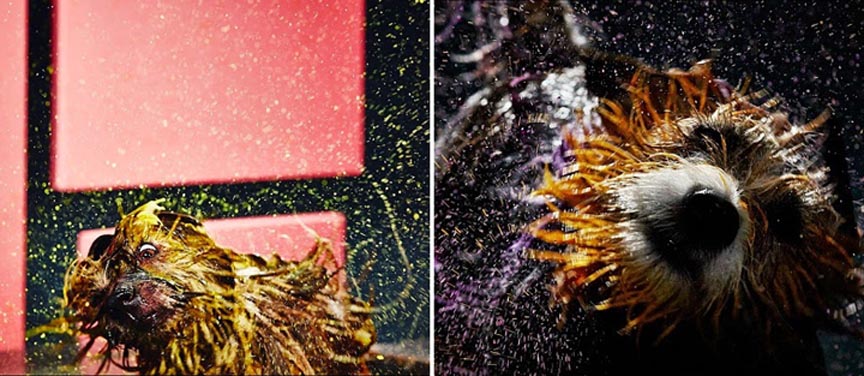 I highly recommend going to
this link
, click on the three bars top center, then click photos.
Each photo will show an arrow on the right for you to go through the pictures of the dogs at work.
Would I lie to you... my oldest and dearest friends... except when it's about sex or money.
Much better than cats.