Does your family gobble pies faster than you can bake them. Maybe they're getting chubby and you want to slow them down.
Special effects artist Ashley Newman, a fan of Sweeney Todd and Ms Lovett, made beautiful prop People Pot Pies from latex over
foam, no calories, but inedible. Cake artist Andrew Fuller, a friend of Newman, got lots of requests so started making real ones.
Real pies, not real people pot pies.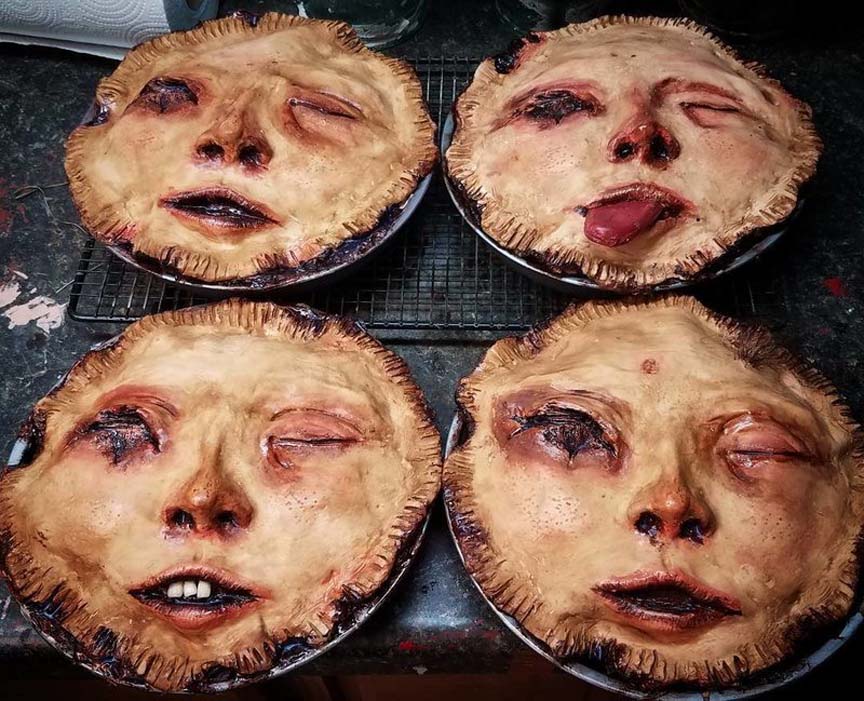 Quote:
But making edible versions was a very different project. "You have to be strategic with size and proportions when you make them, because they are dough," says Fuller. "You have to consider how much certain details may expand or warp during baking." As pie makers know, crust is a fickle friend: It thirsts for liquid to become supple, like human skin, yet threatens to become tough and leathery, and shrink away from the pie plate's edge if too much is added. One pie maker's trick that Fuller uses is substituting some of the water for vodka, which, at 40 percent alcohol, evaporates during cooking and helps mitigate the overproduction of gluten in the crust.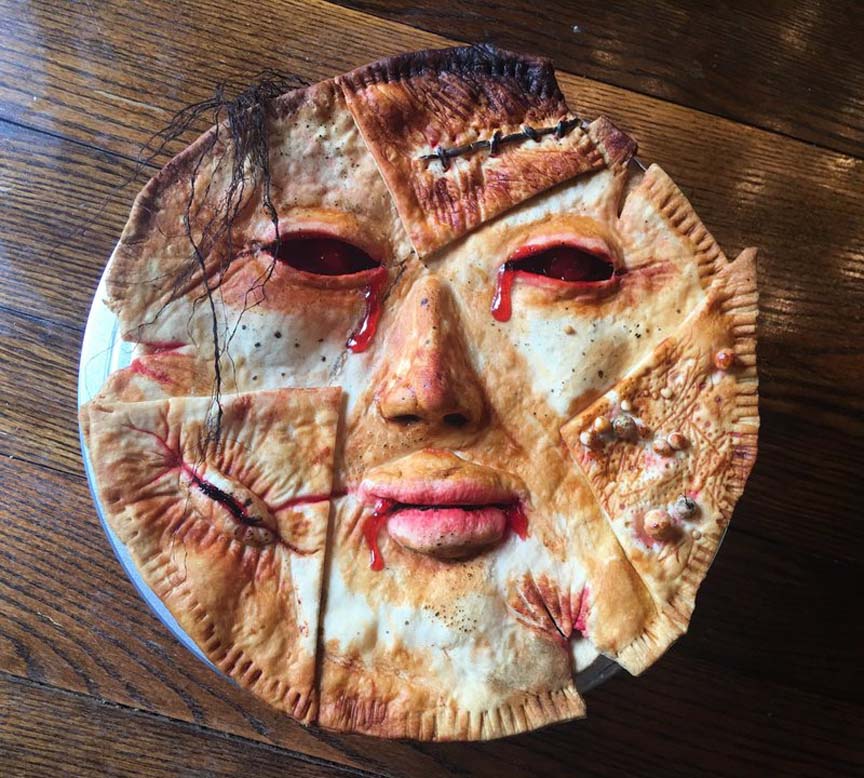 Ah ha, you don't have to avoid gluten, just drink lots and lots of Vodka.
Yeah I know, it's not the same thing but at that point you won't give a shit.

link