Grace Wilson draws comics and sculpts people from real life. At least real life from her perspective, which is not terribly unlike
Steven Wright, George Carlin, or Charles Bukowski.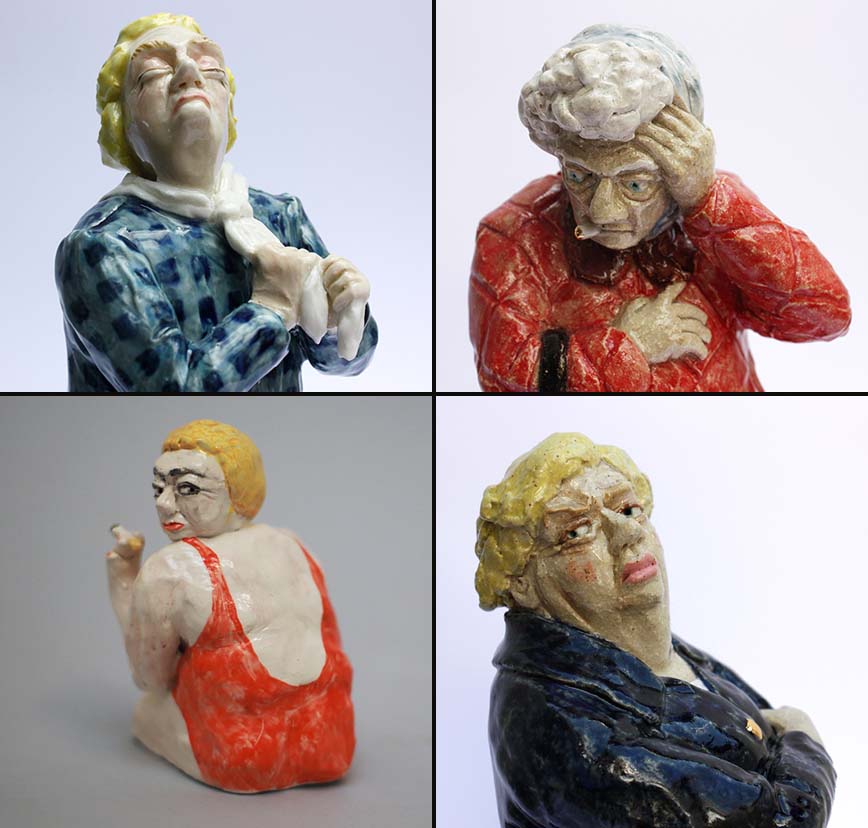 Her comics I like, but because they deal with everyday hassles I find myself getting annoyed with the characters and situations
weíve all had cross our path at one time or other. Situations where you know in advance exactly whatís going down but canít do
anything about it. You even read your lines just like the script in your head is written.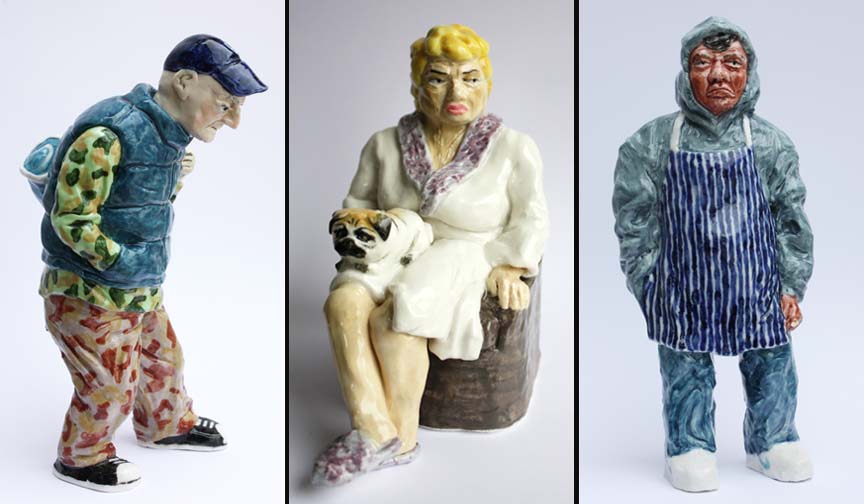 Her ceramics are of people I donít know who they are or anything about them. But Iíve seen them and dozens of variations of them.
You have too, everyone of them. Itís so easy to make up your own backstory about each of them because they are so expressive.
They wear their mood like a flak jacket.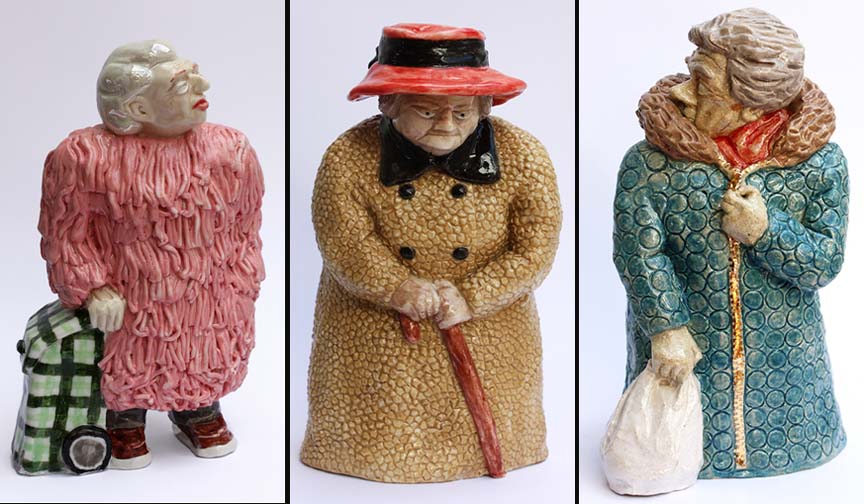 Theyíre probably nice people who accidentally allowed you to peek into their mind, behind the public mask.
But you never know if they like Fava beans...

link