During the big one, WW II, France was occupied but General Charles de Gaulle fled south and rallied the Free French Forces.
Maybe you can say that three times fast in French.
These were primarily Maghrebis (mostly Moroccans) and 40% French (mostly Pieds-Noirs, French and other Europeans who
fled Algeria when it gained independence.) Eventually placed under LTG (3 star) Mark Clark, they done good.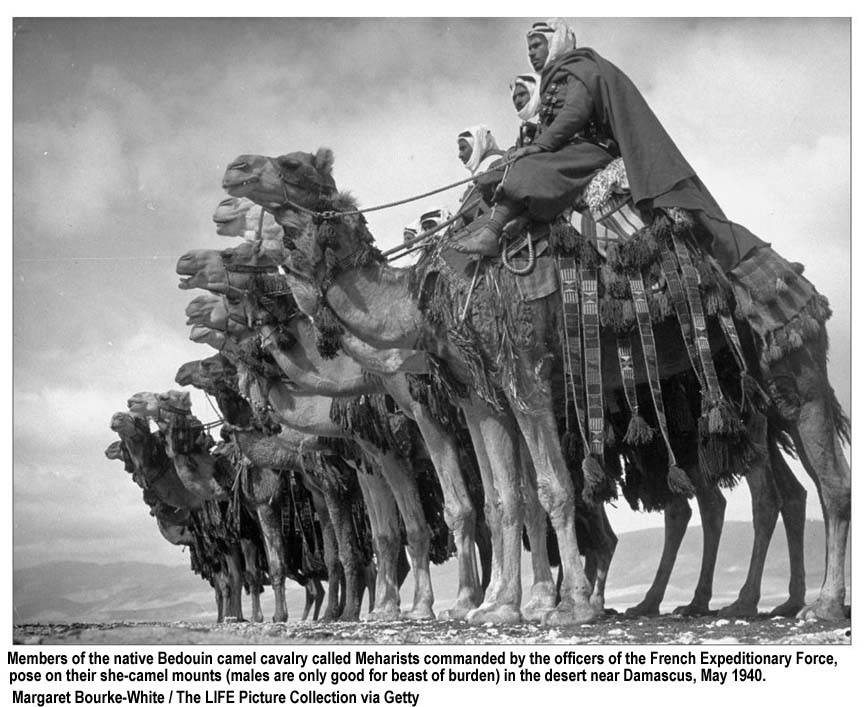 C'mon guys, we'll knock out the burden beasting then head for the oasis and have a few cool ones.
Bye bye Girls, enjoy your battles, don't worry about us we'll manage.

Now as I was saying, at the oasis they brought in a couple Dromedaries. Whoa Nellie, wait until you see the double humps on them.
Bye bye Girls, we'll miss you, love you, be careful.

OK, let's start beasting so we can go to those hubba hubba double humps.