That bridge looks familiar...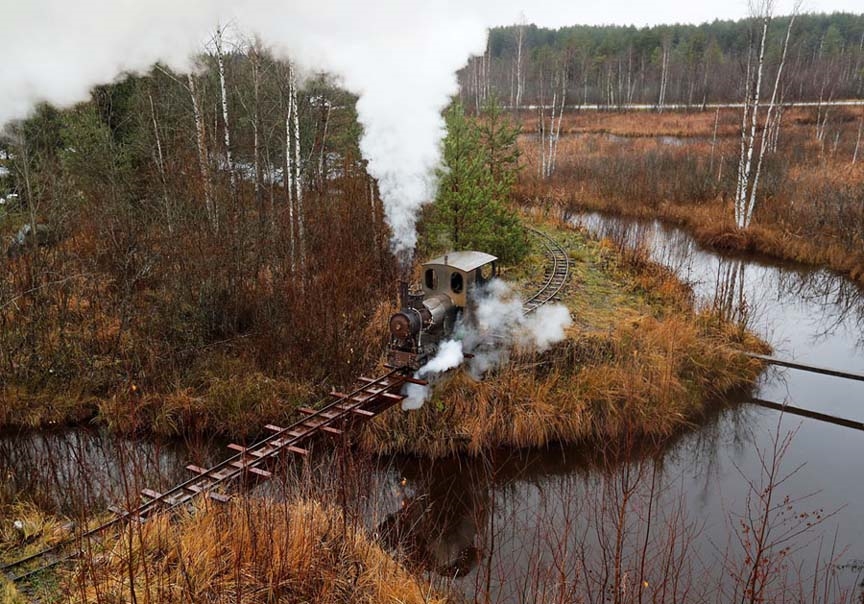 Quote:
A homemade steam train, designed by Pavel Chilin, rides on a makeshift railway in the settlement of Ulyanovka, in Russia's Leningrad region, on November 4, 2019.
I understand he built the tracks to move material around the property easier, then after I couple years said why am I working
so hard when I can build a locomotive to to the labor. I think his neighbor buddy, who was an engineer, egged him on.
Quote:
The small steam locomotive is meant as a tribute to World War I trench engines, Pavel said. The gauge of the railway itself is 300mm (just under 12 inches, but it counts as a different gauge), exactly half of what Russia used a century ago to supply its troops on the frontline and to evacuate the wounded. The engine that Pavel and Sergey built is mostly used to give joyrides to local kids.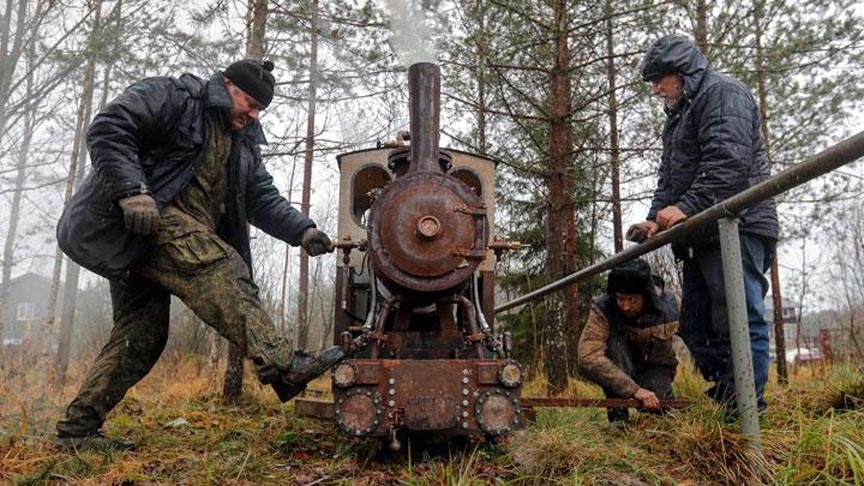 Quote:
Pavel, a retired mechanic and pipe-organ-maker, lives in a small town about 30km (19 miles) southeast of St. Petersburg. His personal railway is about 1.3km (0.8 miles) long, if you count all the branches, and has three bridges over creeks, the longest of which crosses a gap of eight meters.
The little engine is an original design rather than a copy of a professional locomotive of old. It measures about three meters (10 feet) long, weighs just over 800kg (1,800 pounds) and takes two-to-three hours to build up enough pressure to roll.
There are a bunch of videos of the thing in operation including
here
. They might be speeded up but when he's zipping around
the corners in this high center of gravity 1800 lb beast it really gets rocking on that 1 ft wide track. I guess the kids don't mind.
link