xoxoxoBruce Friday Nov 3 11:33 PM

Nov 4th, 2017: Back To The What?

Somebody has been taking acid, or is just nuts, to have dreamed this up.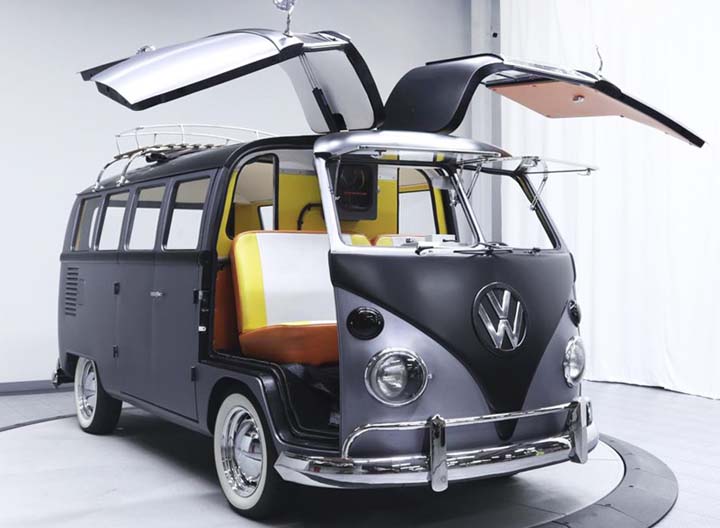 Quote:

'back to the future' fan? this 1967 volkswagen bus has been completely revamped to pay homage to marty mcfly and doc brown from the famous and familiar film franchise. currently on sale in nashville, the back to the future volkswagen van features a 'working' flux capacitor (described by doc as 'what makes time travel possible') and an accurate recreation the time machine from the original film. driver and passenger doors are custom built gullwing style, sliding open in the air just like the movie's infamous delorean.

I'd call it Dumbo.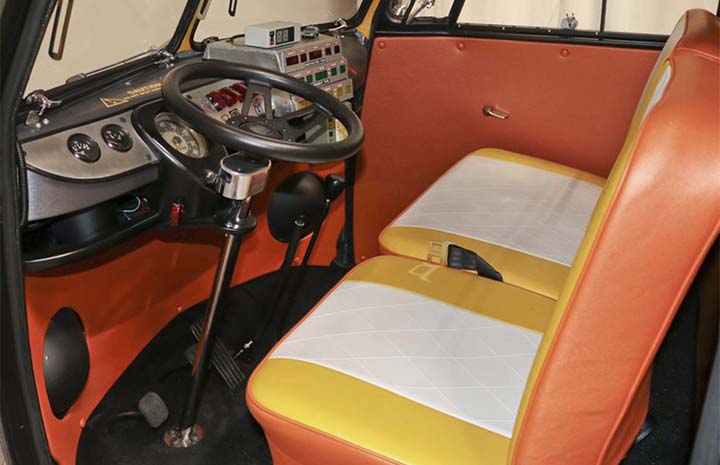 The one comment at the link is right on the money...


Quote:

I don't know those people but I suspect they have not driven these in the 60's. Besides, Combis have pretty much run their course. Even in the 60's they were slow and dangerous. Fancy is only fancy .. and faster is only more dangerous.

link
---

glatt Saturday Nov 4 11:43 AM

There was a bus in the movie. The terrorists at the mall were driving one. But it was a late 70s or early 80s model. Not one of these old ones from the 60s.

---

Diaphone Jim Saturday Nov 4 12:53 PM

My high school geometry teacher ( and life-long friend) took students around the amazing places to be found in Los Angeles in one of these in 1956.
We traveled all over the Pacific Northwest in one in 1969.
I subsequently owned a bunch, four at one time.
Pre-1967's are known as split windows for the windshield.
Easily one of the top ten auto designs in history.
This one is OK I guess.

---

newtimer Sunday Nov 5 10:49 AM

My dad had one in the early '80s. We drove it all over The Netherlands. It couldn't go through time, though, because we couldn't get it up to 88.

---

xoxoxoBruce Sunday Nov 5 11:53 AM

I believe the Netherlands is pretty flat, and not that big, with a very high population density. So there aren't many places where 88 would be prudent. The VW bus should work well in that environment.

---

Gravdigr Sunday Nov 5 12:41 PM

The only time 88mph is prudent, is if you're still in third gear.

~Paraphrasing Jerry Glanville (former coach of Falcons, and Oilers):



Quote:

Nothing good was ever accomplished at 55mph.

Unless you're in second gear.



---

xoxoxoBruce Sunday Nov 5 08:34 PM

There's no reason to be driving 55 unless there's a cop behind you, or a VW bus in front of you.

---

BigV Friday Nov 10 03:10 PM

You guys all crack me the hell up.

I've owned an 85, LOVED it. Plenty of headroom, could carry a lot of stuff, including full sheets of plywood, it was a camping workhorse and I'd own another one in a hearbeat.

---

xoxoxoBruce Saturday Nov 11 12:04 AM

Don't forget your earplugs so you can't hear the cursing and horns behind you.

---
Your reply here?

The Cellar Image of the Day is just a section of a larger web community: a bunch of interesting folks talking about everything. Add your two cents to IotD by joining the Cellar.