xoxoxoBruce Tuesday Sep 19 12:15 AM

Sept 19th, 2017: Fireworks

Ever since the Chinese invented gunpowder people have been using it for work, war, and amusement.
Japan once used gunpowder to become experts at war, but now have become experts at entertainment.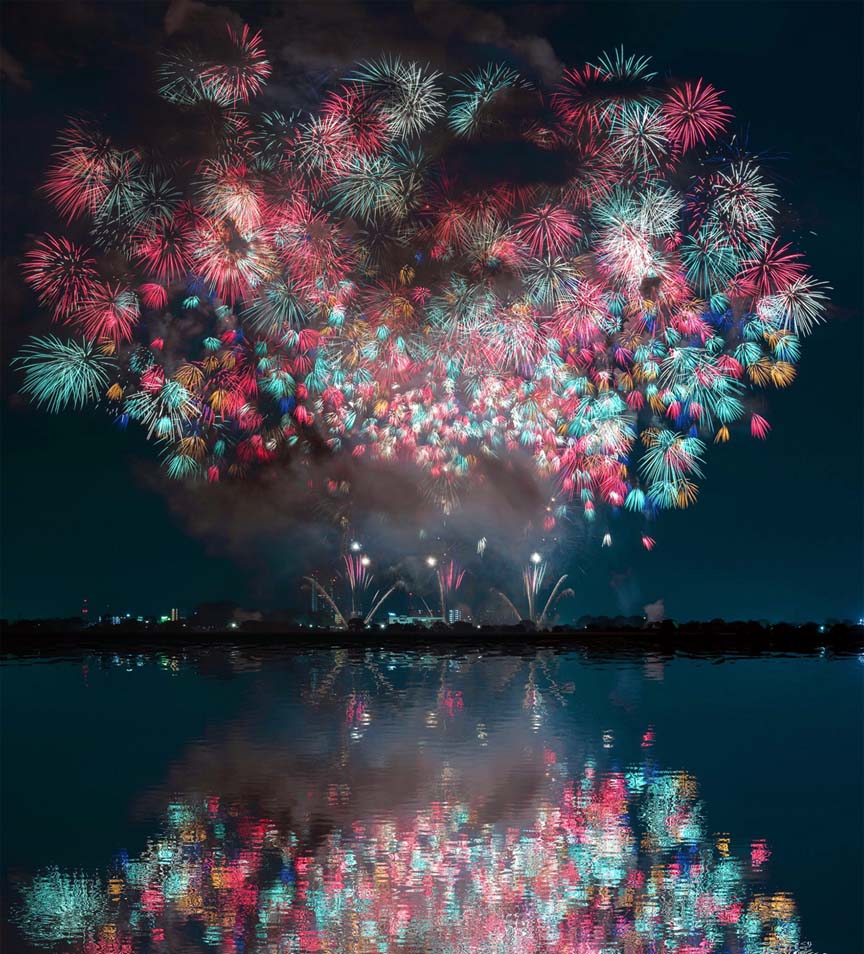 Quote:
Summer in Japan means colorful explosions in the sky, where some 200 firework festivals called "hanabi taikai" are held across the country in July and August, a tradition that dates back to the early 18th century. At many events, pyrotechnicians actually compete to create the best firework show, with extreme attention to detail in scale, color, and design.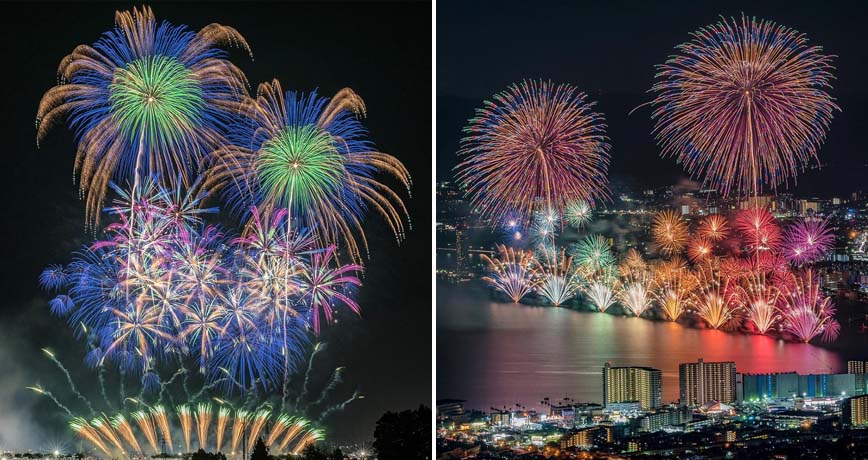 Quote:
Photographer Keisuke trekked to several shows this summer and captured the most eye-opening moments of these nighttime events.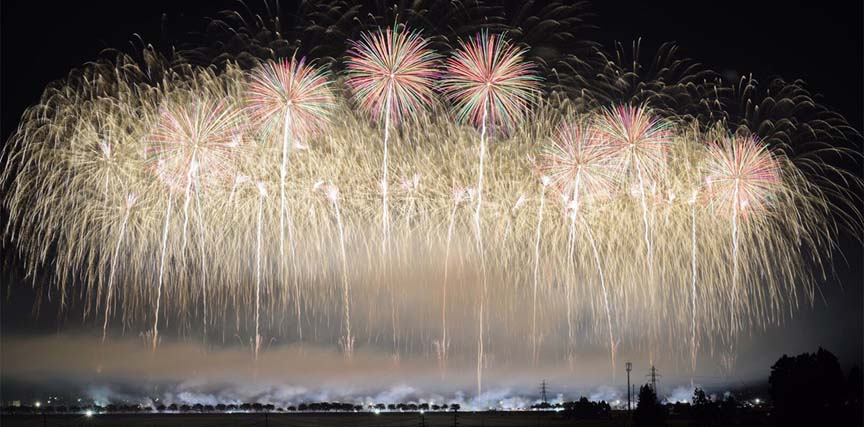 Looking at a photograph of a white, or mostly white display, you can see the intricate interweave of trails. However my experience
is seeing them in real time there isn't time to appreciate that. It just lights up the sky very bright and doesn't have the impact of
multi-color displays.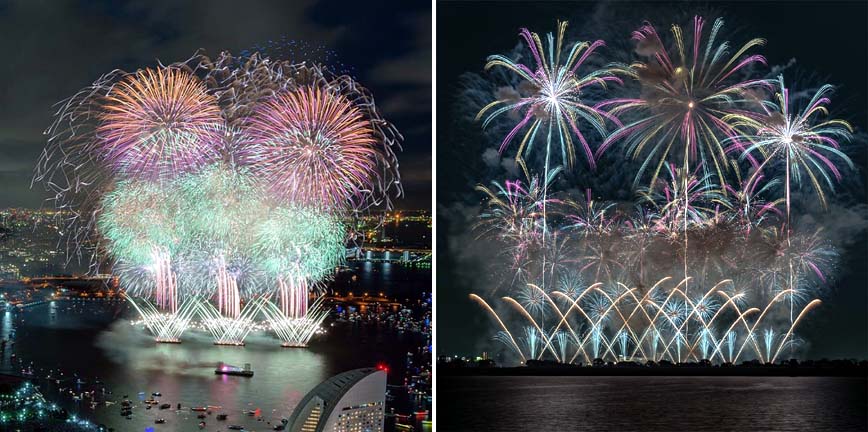 Of course there will be people who like the white displays, just like there will be people who don't like fireworks at all, along with
other unamerican, antisocial, deviates and misfits.

link
---

Griff Tuesday Sep 19 07:23 AM

Hey, I resemble that remark. The photos are interesting though.

---

Clodfobble Tuesday Sep 19 07:26 AM

I'm always amazed at the number of people who vehemently hate fireworks because they scare their dog. Are dogs more anxious than they used to be, or did we used to just not give a shit what animals felt?

---

glatt Tuesday Sep 19 08:03 AM

Those are all great shots.

I've tried taking pictures of fireworks before, and it's not as easy as you might think. Too long of an exposure and you get long flowing streaks that are reminiscent of a weeping willow tree. Too short and you don't get enough light or the trails are just not impressive enough.

I guess after a few tries you figure out the optimal exposure. Timing is critical too. I suppose burst mode would be handy here.

---

xoxoxoBruce Tuesday Sep 19 11:14 AM

I think people's relationships with their dogs has changed, it wasn't until the 20th century the common folks could ever have a pet. Before that an animal had to earn it's keep. Now they are treated more like children than pets.

I've tried taking pictures of fireworks and failed miserably. This guy obviously has his shit together.

---

Diaphone Jim Tuesday Sep 19 12:47 PM

Bruce-san and glatt-san: The secret is Japanese fireworks, Japanese camera, Japanese photographer.

---

xoxoxoBruce Tuesday Sep 19 01:47 PM

Jim, you're thinking of the best of all North Korean fireworks.

---
Your reply here?

The Cellar Image of the Day is just a section of a larger web community: a bunch of interesting folks talking about everything. Add your two cents to IotD by joining the Cellar.