What's IotD?

The interesting, amazing, or mind-boggling images of our days.
xoxoxoBruce Thursday Sep 7 10:40 PM

Sept 8th, 2017: Devilís Corkscrew

Back before the Civil War ranchers in Nebraska started finding these strange spirals in the earth.
Nobody knew what they were but started calling them Devilís Corkscrews.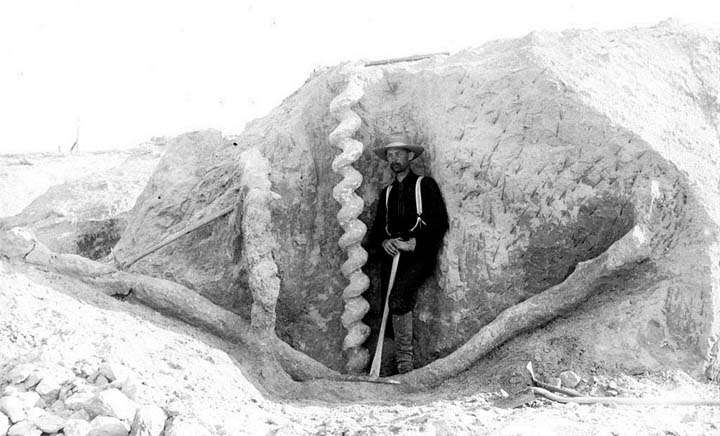 Quote:
The puzzling structures first came to the notice of the scientific community through geologists Dr. E. H. Barbour in 1891, when he was asked to investigate a nine-foot long specimen that a local rancher had discovered on his property along the Niobrara River. Barbour found that the spirals were actually sand-filled tubes with the outer walls made of some white fibrous material. Barbour knew they were fossils but of what he wasnít sure. He named them Daemonelix, which was just the Latin equivalent of its local name, devilís corkscrew.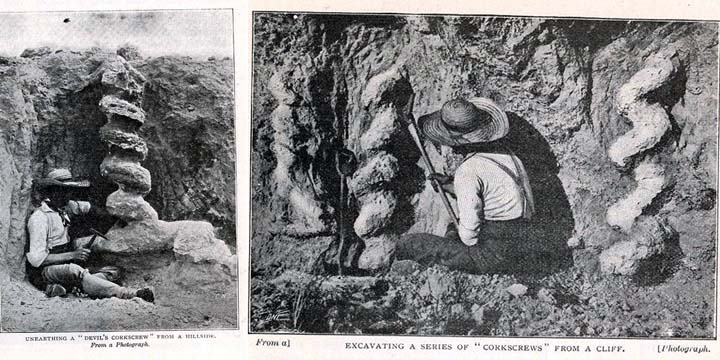 Other scientists got involved and the roots of giant freshwater sponges, or giant prairie plant roots, were
bandied about but what confounded them is the discovery of rodent bones inside the tubes.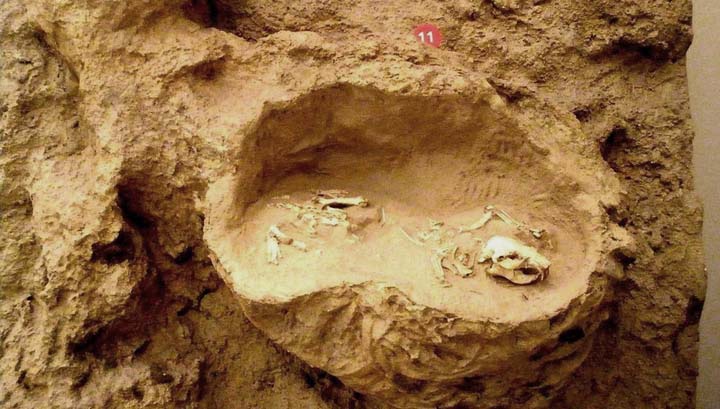 Like generations of men before them and generations after them, they discovered the cause of their
confusion, consternation, and aggravation, was a beaver.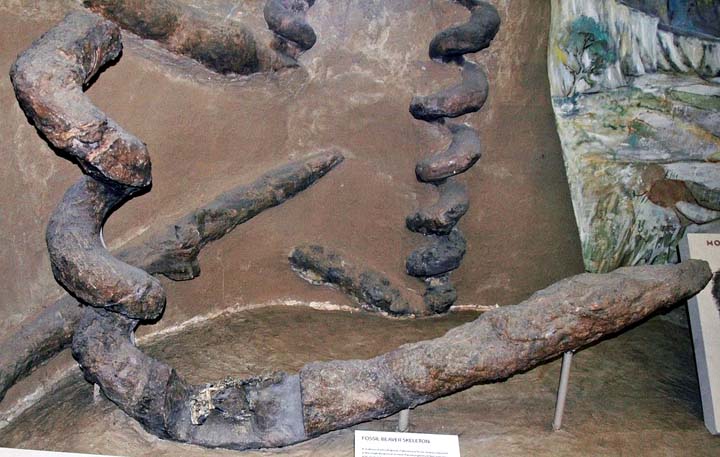 Quote:
In 1905, the animals responsible for the creation of the corkscrews were identified as the now extinct genus of beavers named the Palaeocastor that lived in the North American Badlands some 22 million years ago.
The Palaeocastor were about the size of woodchucks or smaller. They had short tails, small ears and eyes, like gophers, but long claws and unusually long front teeth which grew rapidly to counteract the wear that results from digging. Evidence suggests that the burrowing beaver fixes its hind feet on the axis of the spiral and literally screws itself straight down into the ground. A couple of feet underground, the burrow extends into several side chambers for sleeping and rearing the young. Some of these living chambers contain low pockets that may have served as sinks for water or dedicated latrines. Some burrows also contain highly inclined living chambers which may have kept the sleeping Palaeocastors safe from flooding.
link
---

Gravdigr Saturday Sep 9 03:37 PM

Fossil tunnels. Things that make ya go, hmm...

---

Happy Monkey Saturday Sep 9 06:59 PM

The silt that filled up the hole was denser than the soil the hole was dug in.

---

Flint Friday Sep 15 03:28 PM

The Devilís Corkscrew

...

---
Your reply here?

The Cellar Image of the Day is just a section of a larger web community: a bunch of interesting folks talking about everything. Add your two cents to IotD by joining the Cellar.