xoxoxoBruce Thursday Aug 31 01:08 AM

Aug 31st, 2017: AuthaGraph

The AuthaGraph company makes world maps which are rectangular but still accurate in area proportions.



Quote:

AuthaGraph map is able to transform an entire sphere to a rectangle as Mercator projection does while it substantially keeps sizes and shapes of continents as Dymaxion map does.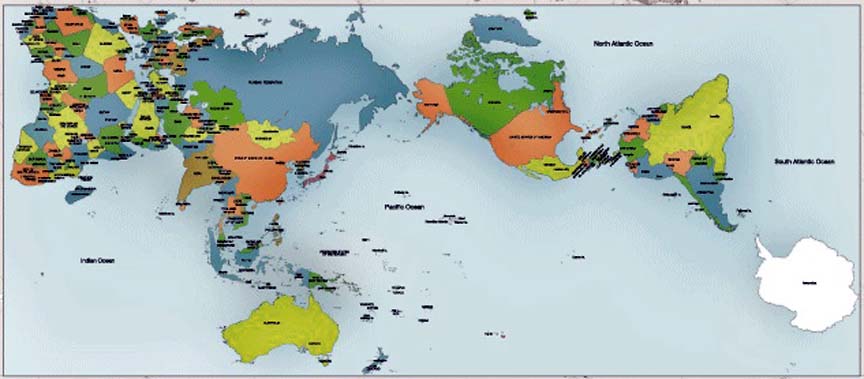 Quote:
This rectangular world map called AuthaGraph World Map is made by equally dividing a spherical surface into 96 triangles, transferring it to a tetrahedron while maintaining areas proportions and unfolding it to be a rectangle.
The world map can be tiled in any directions without visible seams. From this map-tiling, a new world map with triangular, rectangular or parallelogramís outline can be framed out with various regions at its center.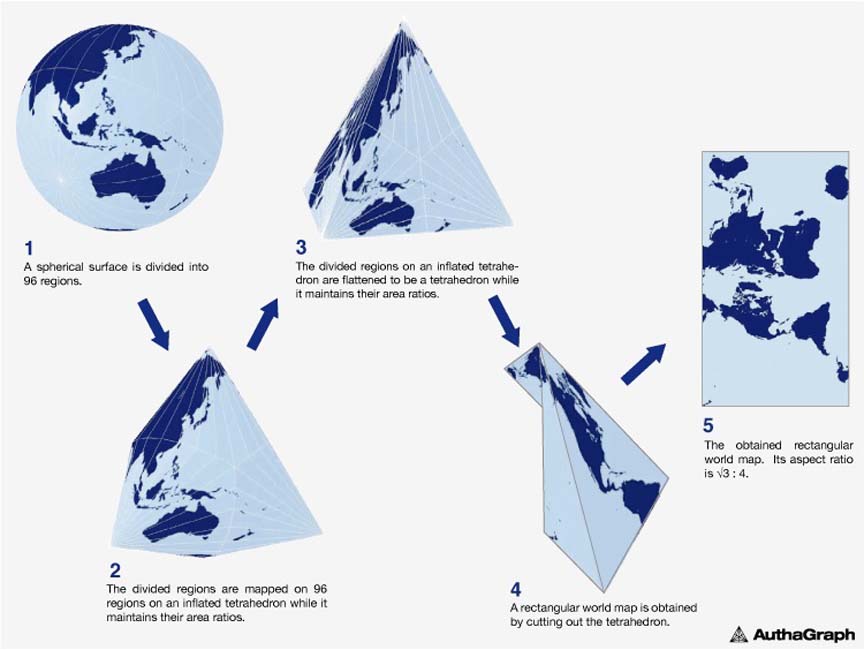 Quote:
AuthaGraphic Projection
An original method for maintaining areas proportions is called "iso-area-mapping."
And an original mapping process by combining different projection methods via intermediate objects is called "multilayer-mapping." These ideas for mapping aims to reduce errors during projecting a sphere to a tetrahedron because a simple optical projection from a sphere to a tetrahedron causes huge distortions therefore useless.
link
---

Diaphone Jim Thursday Aug 31 12:15 PM

Probably not the place to post this but it has been quite a while since we have heard from Snakeadelic.
Should we worry?

---

fargon Thursday Aug 31 12:18 PM

She asked to be banned.

---

Gravdigr Thursday Aug 31 12:26 PM

Her allergy to irritants fell down the steps and broke. The nearest allergy repair shop is two hours and three mountain ranges away. They're only open on the 33rd of each month and won't accept her insurance unless she wears argyle socks.

She is allergic to the argyle pattern.

---

Flint Thursday Aug 31 02:00 PM

This is a good size-preserving projection. This is good, because reasons*
But.. the Mercator projection is NEVER, EVER going away, and this has nothing to do with colonialism.

The Mercator projection preserves DIRECTION and RIGHT ANGLES for navigation, including GOOGLE MAPS and everything on down. If you take a Mercator projection and place a ruler between two cities, and it says head directly Northwest, and you do, you will arrive exactly where the map says you would. That's what maps are for.





*shows that practically all major countries, minus Russia, would fit inside Africa; shows that Brazil is the size of the United States; and a variety of other important realizations about perceiving the relative size and natural resources of non-White areas that were colonized by Europeans

---

SPUCK Tuesday Sep 5 03:00 AM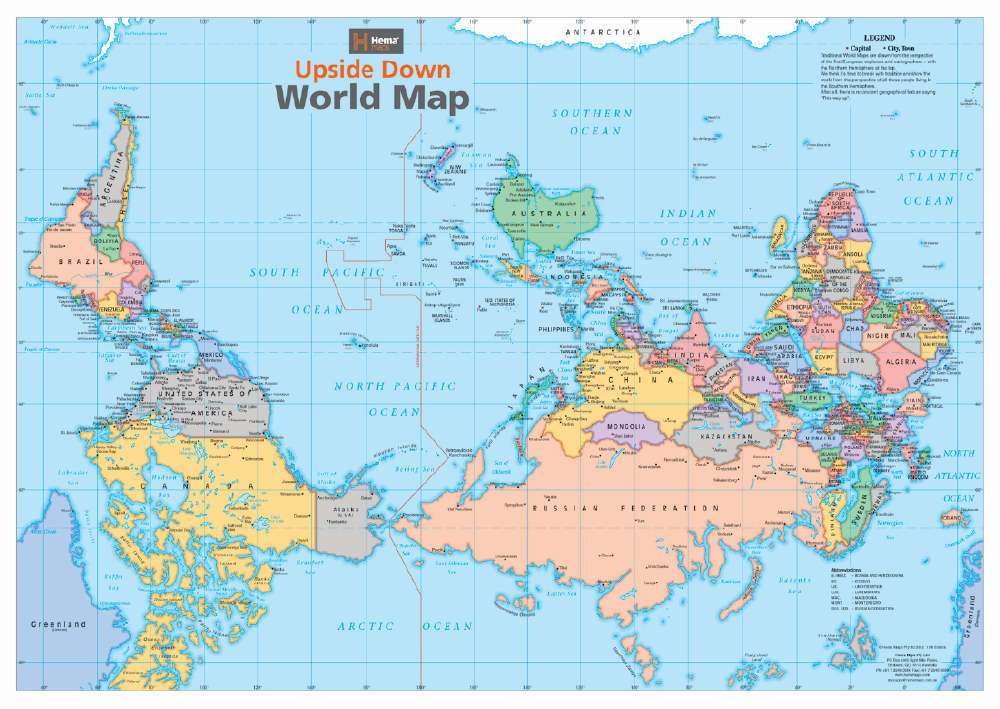 I recommend looking at the full size version:
BIG size

---

xoxoxoBruce Tuesday Sep 5 11:17 AM

Tierra del Fuego is further south north than New Zealand?

---

Diaphone Jim Tuesday Sep 5 12:39 PM

"Tierra del Fuego is further south ... than New Zealand?"
Yep, and the inhabitants are said to have walked there from Alaska and beyond.

---
Your reply here?

The Cellar Image of the Day is just a section of a larger web community: a bunch of interesting folks talking about everything. Add your two cents to IotD by joining the Cellar.