What's IotD?

The interesting, amazing, or mind-boggling images of our days.
xoxoxoBruce Sunday Jul 30 10:44 PM

July 31st, 2017: Pancho Barnes

Listen up ladies, listen and learn, you owe Pancho to keep pushing the barriers too.


Quote:

Born Florence Leontine Lowe to a wealthy Californian family, but Pancho's uproarious nature was quick to set her apart from other aristocrats. She would hunt with a gun despite her parents best efforts to make her into a proper society girl. They eventually sent her to religious boarding school from which she quickly escaped on horseback to Tijuana.
Her parents, running out of other options, arranged a marriage for her to an Episcopal reverend, Rankin Barnes. The life of a reverend's life was ill-suited for a woman like Pancho and she abandoned both her husband and son by disguising herself as a man and crewing a boat that was transporting guns to Mexican revolutionaries.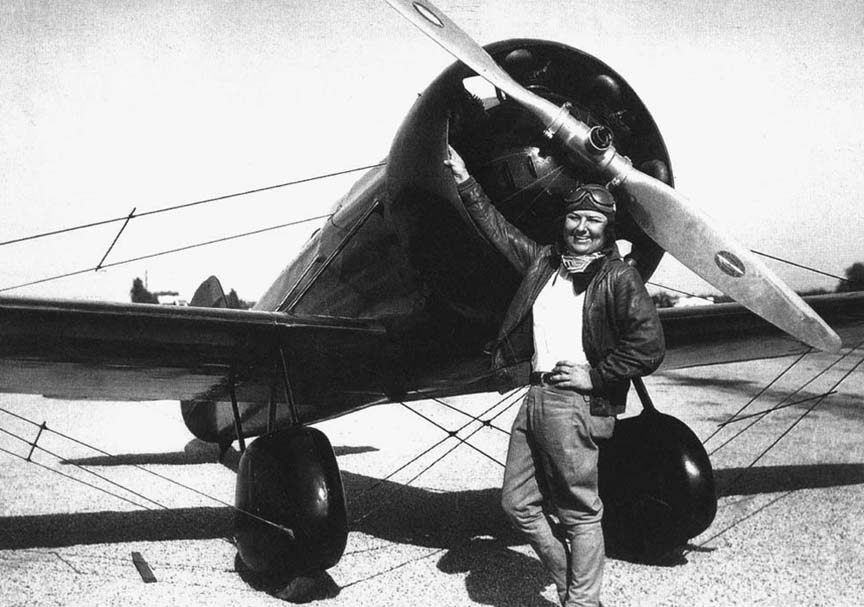 Quote:

Pancho first fell in love with flight at an early age when her grandfather, T.S. Lowe, (who had built a Balloon Corps during the Civil War) took her to a flying show, popular during a time before most people had ever seen an airplane.
Separated from her husband and now living by her own rules, Pancho lived off of her inheritance and took up flying lessons. Once she had started, there was no stopping her as she described the feeling of flight as making her feel "like a sex maniac in a whorehouse," as she once told a friend.

I love women who can express their feelings.



Quote:

Pancho created her own barnstorming group known as "Pancho Barnes' Mystery Circus of the Air" where one of their signature feats would be taking up women on their first flight and then throwing them out of the plane with a parachute, pulling their rip cord as they fell. Her daredevil prowess helped her make it in Hollywood when she became their first female stunt pilot, appearing in "Hell's Angels" and "Dawn Patrol." She was even an activist, created the first movie stunt pilot's union.
Pancho raced women and men around the country and broke several records throughout her life, most famously beating Amelia Earhart's speed record but also becoming the first woman to land in Mexico City.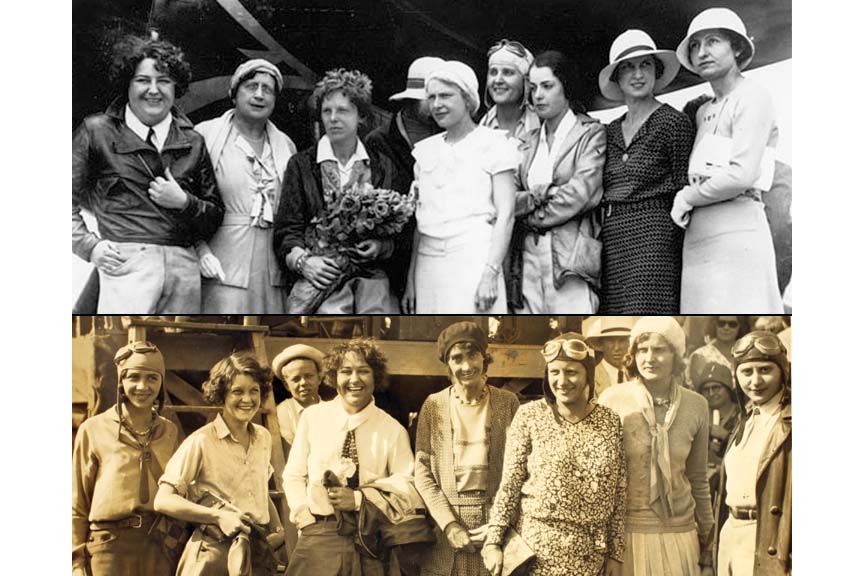 Quote:
When the depression hit, her finances took a turn and she moved to the Mojave Desert attempting to open a flying school that never really got off the ground. What she did create was something much more memorable to the people who frequented it.
Known as the Happy Bottom Riding Club, Barnes built a dude ranch on her property frequented by the aviators at the nearby Edwards Air Force Base. Her patrons included Howard Hughes and Gen. Jimmy Doolittle. Chuck Yeager received a free steak at Happy Bottom after he broke the sound barrier. All of the famous aviators of the 40s and 50s came to Pancho's because of her uproarious storytelling and the good time she provided.
While the name "Happy Bottom" comes from a joke between Gen. Doolittle and Barnes about her horse Happy, the name combined with the beautiful staff that Barnes employed was enough to spread rumors that it was not just a 'club' that she was running.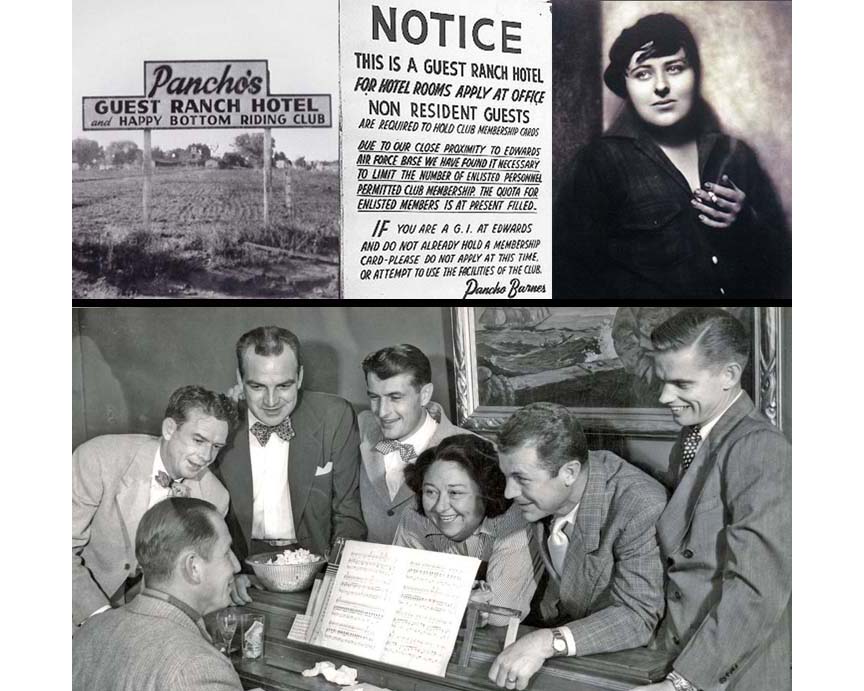 Quote:

Despite being a favorite of aviators, the Happy Bottom Riding Club was less loved by the Edwards Airforce Base who eventually tried to lay claim to Barnes' land to expand. The two forces had become locked in a fraught legal battle when the club suddenly burned to the ground and Pancho lost everything.

Pancho lived the remainder of her life struggling to get by, but her memory lives on with all of the people who had the pleasure of knowing her. The Edwards Airforce base eventually made amends and invited her back before her death. Every year the base celebrates a "Pancho Barnes Day," and for a period the Air Force Base would head out to the deserted patch where her ranch once stood and hold a fundraising BBQ.

Pancho did not live in a time when it was easy for a woman to succeed the way she did, but her outrageous lifestyle and blatant disregard for social conventions, and the love she garnered doing it, has left a mark on every woman that follows in her footsteps.

Got that? If you wanna sing the blues then ya gotta pay your dues, and you know it don't come easy. But Panclo did it, so can you.

link

---

SPUCK Monday Jul 31 03:16 AM

Thanks B for bringing this out. Never heard of her and I've explored the Mojave desert a lot.

---

Snakeadelic Monday Jul 31 08:17 AM

In light of the success of Hidden Figures, this woman needs a biopic NOW.

---

Gravdigr Monday Jul 31 01:40 PM

Learned about Pancho in Chuck Yeager's autobiography Yeager: An Autobiography, said he spent more time at Pancho's than he did in airplanes.

---

Diaphone Jim Monday Jul 31 07:13 PM

Pancho Barnes was a legend around Southern California flying circles.
In the sixties I met pilots who knew her personally.
I had to check to make sure that the pissed off looking flower bearer in the second pic was Amelia herself.
Here is a link to more on Pancho and a vid about her.
http://www.amandamorrow.com/finds/20...amelia-earhart

---

fargon Monday Jul 31 10:19 PM

Quote:

Originally Posted by

Gravdigr

Learned about Pancho in Chuck Yeager's autobiography Yeager: An Autobiography, said he spent more time at Pancho's than he did in airplanes.

Me also.

---
Your reply here?

The Cellar Image of the Day is just a section of a larger web community: a bunch of interesting folks talking about everything. Add your two cents to IotD by joining the Cellar.