xoxoxoBruce Sunday Jul 23 12:05 AM

July 23rd, 2017: Columbia

Quote:

From the 1800s and to the early 1900s it was popular for countries to have a female personification of itself. These personifications were often based off of the Greek Goddess Athena, the goddess of wisdom. The most popularly used goddess personifications were Britannia (Britain), Germania (Germany), Marianne (France), and the forgotten Columbia (America).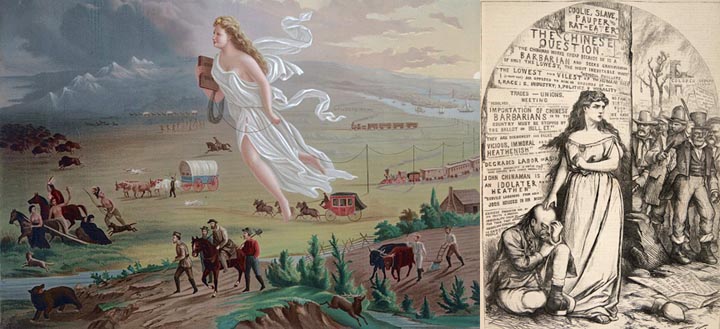 Quote:
Columbia became a very important figure during the American Civil War, a time when the country was in fear of splitting apart. Comic artists often used Columbia to illustrate the plight of the American people and to critique the government. Columbia's role during this time was to serve as a motherly figure and to remind Americans of their roots and promise to be a country free for all.

The most well known comic artist of this time was none other than Thomas Nast. As a comic artist he often used other well known personifications in his work such as Uncle Sam, Tammany Tiger and Justice, but Columbia was his favorite personification to use. For Thomas Nast, Columbia was the representation of what America should be and served to be a powerful figure to be trifled with if injustice was at play.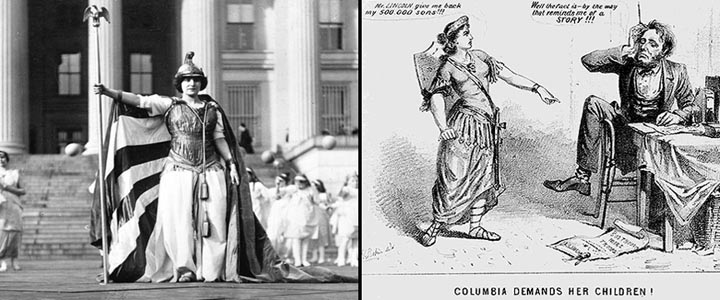 Quote:
By the 1890s and early 1900s, Columbia was more popular than ever with women even dressing up as the American goddess for patriotic events. Dressing up as Columbia was so popular that there were even whole articles written on how a Columbia should dress and behave. An example of one of these stories can be found in a 1900 July issue of The San Francisco Call.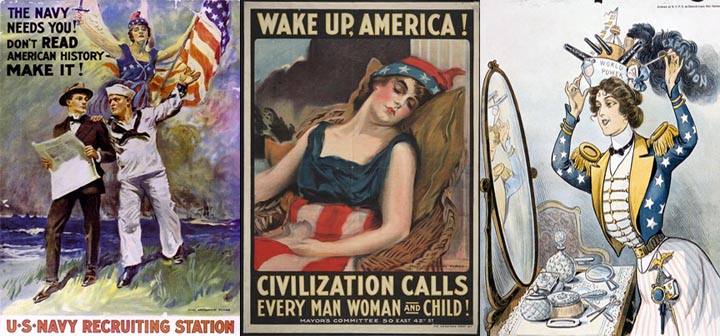 Quote:
Traces of Columbia still exist in everyday pop culture. Many companies used Columbia in their name and utilized her in their logos, see Columbia Records and Columbia Pictures. The critically acclaimed dystopian video game, BioShock Infinite named the main location of the game after Columbia and images of her can be found all over.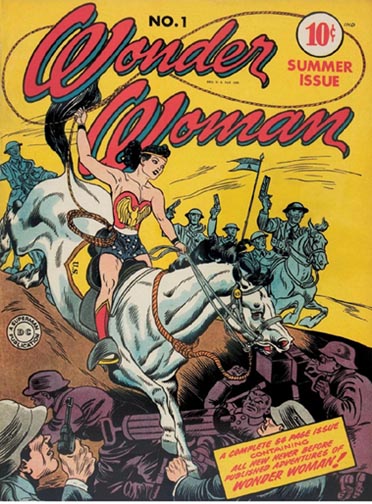 Quote:
It must also be noted that perhaps Columbia never truly left, she just simply transformed into something else to better fit the times. The comic icon, Wonder Woman very much seems to take inspiration from the forgotten goddess. Just like Columbia, she fights for justice and strives to inspire mankind to live up to their best potential.
link
---

Snakeadelic Sunday Jul 23 07:46 AM

Let us not forget the river I grew up near, one of the largest geographical features in the Pacific Northwest and its biggest river. Over 1,200 miles long and the 4th largest river in the US by volume, draining an area the size of France. (So says Wikipedia, and on this I believe them.) Earlier this month I once again got to see how the landscape changes but the river does not, as the annual Gallivant Westward to visit families follows the Columbia for 80-ish miles along Interstate 84, right through the heart of some of the most spectacular volcanic geology in Oregon.

And please, let us not forget the 7 astronauts lost when the space shuttle Columbia disintegrated on re-entry after decades of successful missions. Fun story, wish I still had the original link:
There was a little horse farm in Texas, right in the debris path from that disaster, raising American Paint horses. Days after the loss of the shuttle, one of their mares delivered a black pinto foal. Centered along his spine, just above his tail and between his hipbones, was a white mark inside a black spot. Said white mark, which I might still have a tiny pic of stowed somewhere among thousands of image files, was an almost-perfect silhouette of our shuttles as seen from above. A comparatively short-lived (horses rarely make 30 but have been documented living to over 50 in rare instances) but intriguing accidental memorial...

But let's not forget those astronauts. Look 'em up on Wikipedia.

---

Gravdigr Monday Jul 31 02:40 PM

You left out a couple of Columbias.

Columbia, Alabama, a town
Columbia, Arizona, a populated place
Columbia, California, a census-designated place and former boomtown
Columbia, San Diego, California, a neighborhood
Columbia, Connecticut, a town
Columbia, Illinois, a city
Columbia, Fayette County, Indiana, an unincorporated town
Columbia, Iowa, an unincorporated community
Columbia, Kentucky, a city
Columbia, Louisiana, a town
Columbia, Maine, a town
Columbia, Maryland, a planned community
Columbia, Michigan, a village
Columbia, Mississippi, a city
Columbia, Missouri, a city
Columbia, New Hampshire, a town
Columbia, New Jersey, a census-designated place
Columbia, New York, a town
Columbia, North Carolina, a town
Columbia, Tuscarawas County, Ohio, an unincorporated community
Columbia, Williams County, Ohio, an unincorporated community
Columbia, Pennsylvania, a borough
Columbia, South Carolina, the capital of South Carolina
Columbia, South Dakota, a city
Columbia, Tennessee, a city
Columbia, Virginia, a town
Columbia (Richmond, Virginia), a historic home
Columbia, West Virginia
Columbia, Wisconsin, an unincorporated community
Columbia, former name of Romney, Indiana, an unincorporated community
Columbia, former name of Etna, New York, an unincorporated community
Columbia, former name of West Columbia, Texas, a city
Columbia, British Columbia, a former city in Canada
Columbia District, a Hudson's Bay Company fur trading district in the Pacific Northwest of North America in the 19th century
Columbia (electoral district), a former provincial electoral district in British Columbia, Canada, 1903-1928
Columbia Icefield, an icefield in the Canadian Rockies
Columbia Island (District of Columbia), in the Potomac River
Columbia Island (New York), in Long Island Sound
Columbia Street, New Westminster, the main downtown street of that city, in British Columbia, Canada
Columbia City (disambiguation)
Columbia County (disambiguation)
Columbia Township (disambiguation)
Mount Columbia (disambiguation)
Camp Columbia (Hanford), Washington, a prison camp during and after World War II
Columbia, Tyne and Wear, United Kingdom
Columbia, Queensland, a locality in Australia
Columbia (supercontinent), a prehistoric supercontinent
327 Columbia, an asteroid
Camp Columbia (Wacol), Queensland, Australia, during World War II

And, then, of course, there's Colombia.

---
Your reply here?

The Cellar Image of the Day is just a section of a larger web community: a bunch of interesting folks talking about everything. Add your two cents to IotD by joining the Cellar.