xoxoxoBruce Saturday Jul 1 12:14 AM

July 1st, 2017: Will Make You ~ The World

Will Make You ~ The World? what the hell is that about?
"Will make you" is the most successful phrase for starting a headline, and "the world" the most successful ending.
Well that's clear as mud, but it covers the ground.

A company called Buzzsumo advises companies how their competitors are doing in the last hour, day, week, year, etc.
They advise companies how to do better by reaching more market. Since so much business is online they monitor Facebook, Twitter,
Linkedin, Pinterest, Google and other sites.


Quote:

It is difficult to overstate the importance of headlines. A good headline can entice and engage your audience to click, to read, and to share your content. In many cases headlines are the thing that is shared rather than the article. So you knew that. But do you know what makes an engaging headline?
To help answer this question we analyzed 100 million article headlines. We have set out below our findings from the research including the:
Headline phrases that drive most engagement on Facebook
Worst performing headline phrases on Facebook
Most effective phrases that start or end headlines
Optimum number of words and characters to use in a headline
Most impactful numbers to use in headlines
Most engaging Twitter headline phrases
Differences between B2C and B2B headlines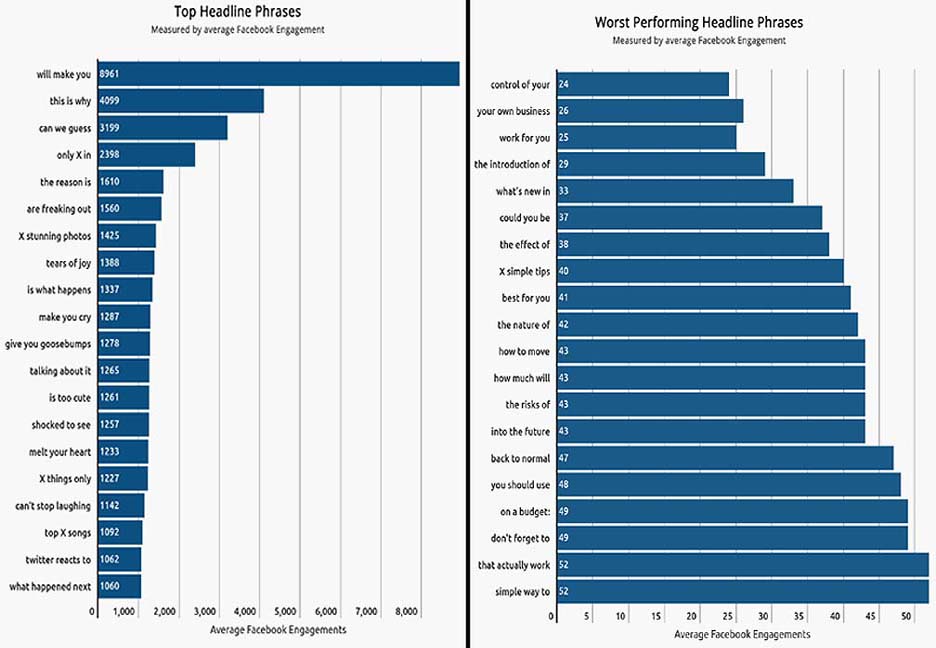 Of course internet data(where else can you get a pile of feedback data on 100 million headlines in seven months) and computers have
made things known that used to only come from crystal balls.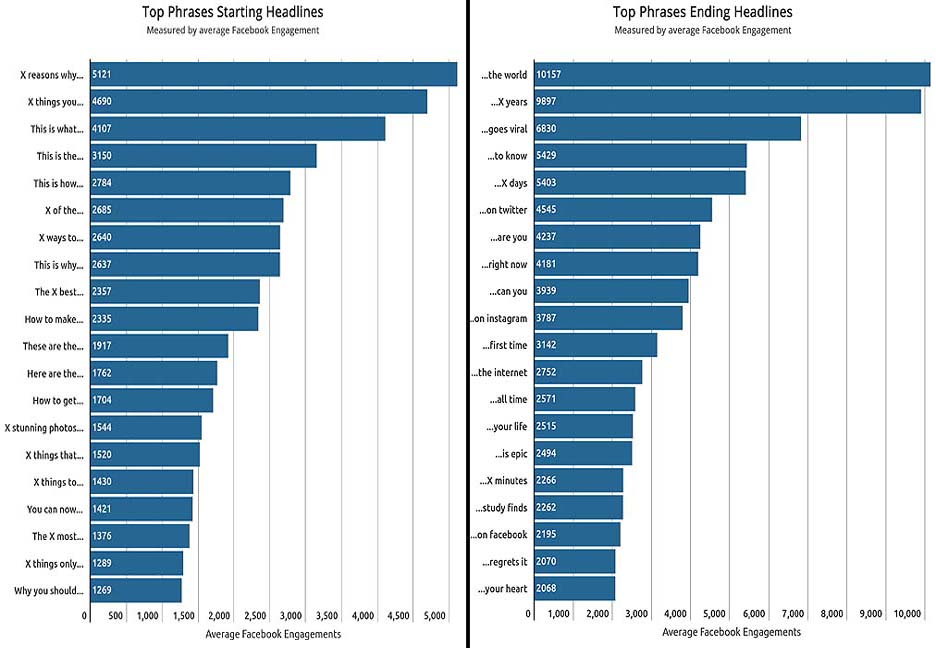 What it comes down to is they are fine tuning the art of Click Bait.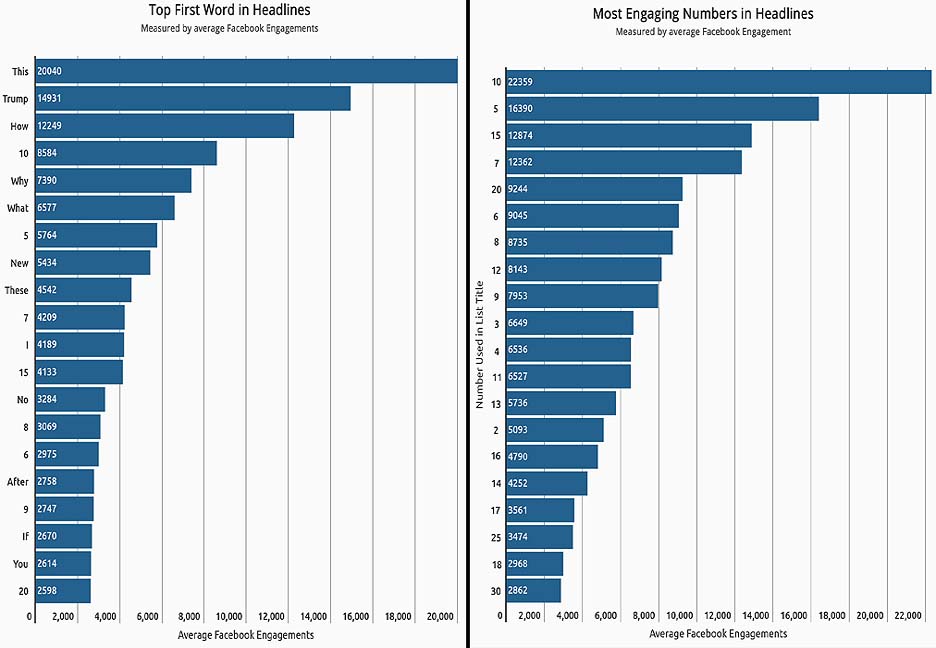 Much more here.
---

Snakeadelic Saturday Jul 1 08:39 AM

Things like this are why some days I'm glad to remain a demographic data-point nightmare

.

Don't try to sell me debt resolution...I have only one debt still outstanding and it's under 4 digits now.

Don't try to sell me a better credit card...I am on a fixed income and will never meet the qualifications for any credit card.

Don't try to get me to refinance my mortgage...I've lived in the same apartment for 10 years come October.

Don't try to tell me about my arrest record...I don't have one.

Don't try to tell me about car insurance...I don't drive and never will again unless someone finds a non-narcotic chemical cure for generalized anxiety disorder with panic attacks.

Don't tell me what I'm doing wrong with my kids, or what they NEED in this world...I had myself sterilized in 1995, thankee much.

Facebook account? Nope--social networks are full of social people, and I'm not a very social person even online. Twitter account? Mine's used to "stalk" musicians I'd like to see live, so I know when and where they go on tour. LinkedIn? Oh HELL no, that's where my former stepsister hangs out. Been waiting since 1978 to be shut of her and her mother, so not interested in being found and hounded.

Online buying habits? Amazon gift cards I receive as gifts, mostly.

Yep, demographic nightmare. Fixed-income, non-driving, non-parenting apartment homebody who rarely shops online, no mortgage, no credit cards, no kids. Some days that sounds a lot nicer than others...

---

Snakeadelic Saturday Jul 1 08:44 AM

I'm also a terrible clickbait target, now that I've had almost enough coffee to jump-start my frontal cortex

. The computer I'm using is old, but it's durable, the things I do online (research what I find interesting, mostly) keep me well occupied. Also, the computer was a gift, so part of taking good care of a gift I couldn't afford to replace if I broke it includes "don't go poking around clickbait sites if you don't want to end up shelling out for the computer shop to have to get brand-spankin-new malware off your machine".

Seriously, it's happened like 3 times in the past. I never get any kind of serious malware issue unless it's the Friday of a major holiday weekend, like a bank-closing holiday. So I'm boringly careful about where I surf.

And no, I'm not gonna fall for the "important browser update!" that keeps randomly hijacking me. I checked, it's a scam, not gonna get fooled and wreck my computer.

---
Your reply here?

The Cellar Image of the Day is just a section of a larger web community: a bunch of interesting folks talking about everything. Add your two cents to IotD by joining the Cellar.