xoxoxoBruce Friday Jun 16 12:19 AM

June 16th, 2017: Ivory Rush

The Russian Yakutsk region, which is eight times the size of Germany has only a population of about 270,000. A few years ago
some local men were fishing on one the best rivers when They saw some funny looking bones sticking out of the bank on a bend.
They pulled out Woolly Mammoth tusks which made them a fortune. The river had cut through an ancient bog where a lot of
critters had died, and there were more tusks/bones on the river bottom which were soon gone.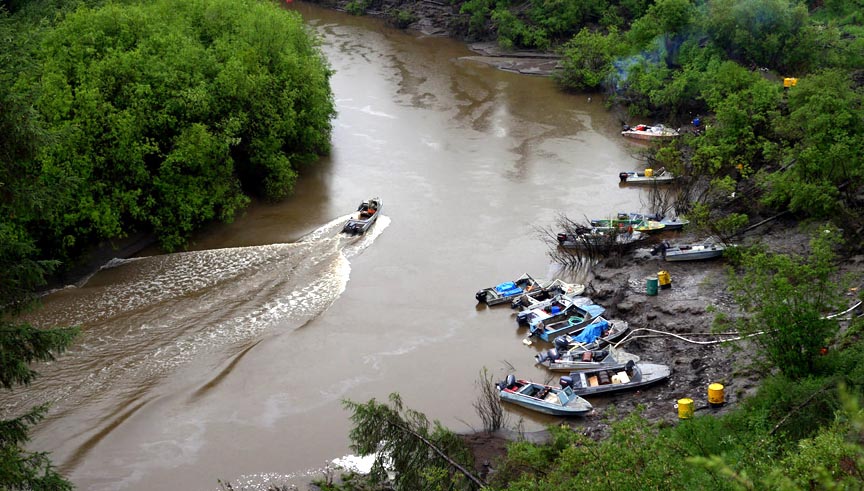 Quote:
In status-mad China, mammoth ivory appears to be subject to an economic phenomenon whereby high prices drive increased demand, thus further raising prices. Once sculpted by a master carver, tusks like this pair on display in Hong Kong regularly sell for more than $1 million each.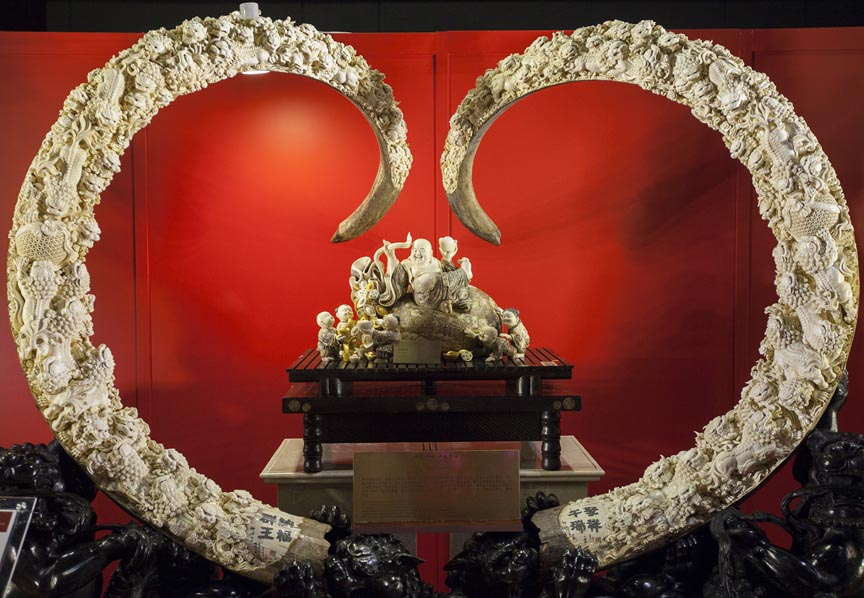 The area was soon overrun each summer with what is best described as Ivory fever. But when the easy pickings were gone they
imitated gold miners in the US and Canada, bringing in high pressure pumps and fire hoses to wash away dirt.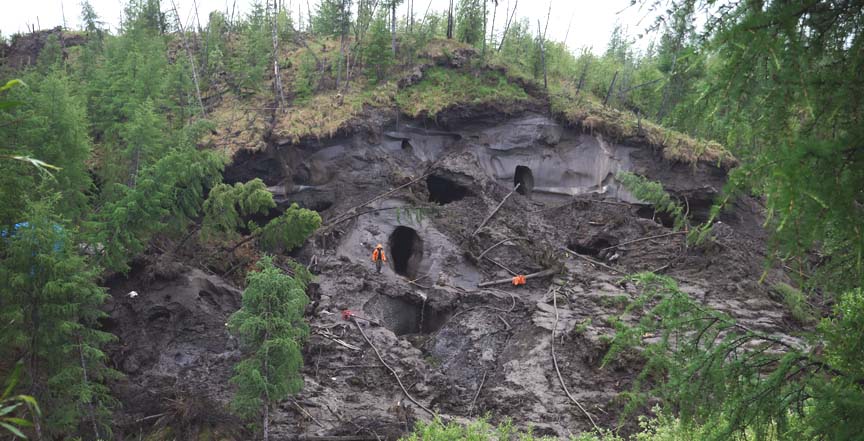 Not just washing away the bank, but tunneling as much as 60m(200 ft) into the Earth, and carving out caverns.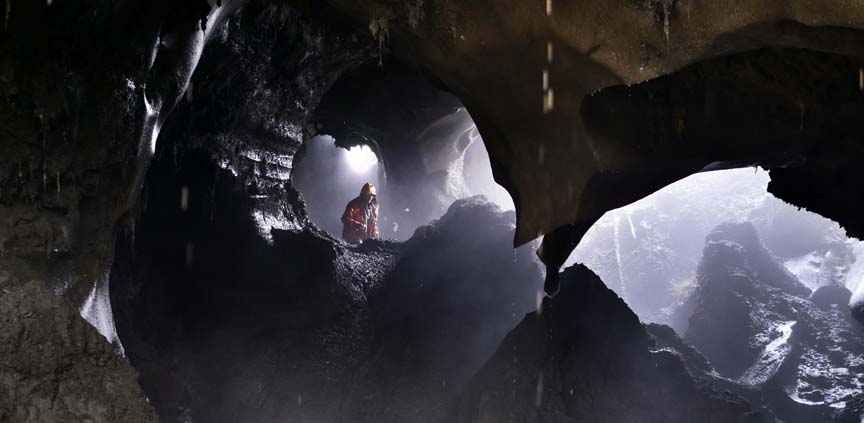 The living conditions are horrible, and warm days they dress like bee keepers. It's estimated only around 20-30 % will find
something valuable enough to make a profit which sucks for the ones who took bank loans to pay for these expeditions.
But one found this woolly rhinoceros 2.4kg(5.3 lb) horn they sold to an agent for $14,000. It will probably end up in Vietnam
ground into powder for curing everything from cancer to limp dick.





The only diversion is eating and drinking. Since they've killed all the fish(see the mud and gas/oil slick in the first picture) and
the pump noise scared away the game they have to resupply from town 5 hours away by boat. With 24 hour sunlight the pumps
burn a lot of gas, one group went through 5 tons in 3 weeks, so resupply is frequent and every boat brings back a lot of alcohol.


However some get lucky like this 65kg(143.3 lb) tusk that sold for $34,000.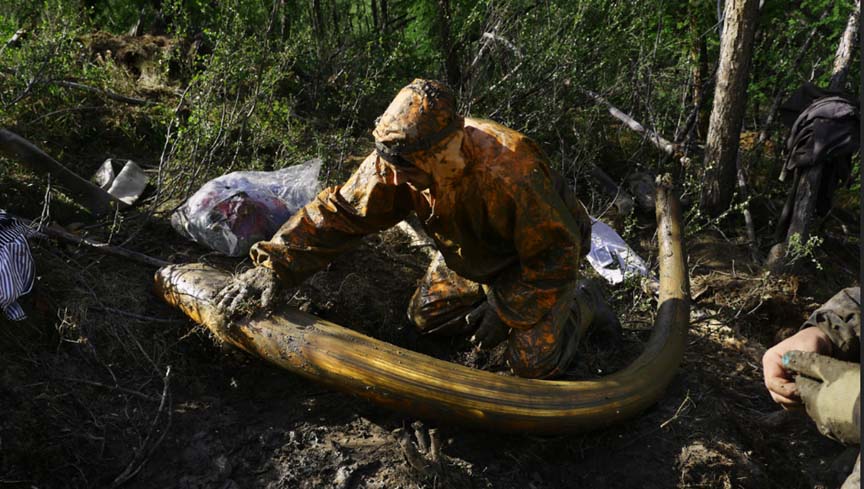 The two guys who found that tusk dug out 3 more in a week, including a 72kg(158.7 lb) beauty. The 4 tusks were probably worth
over $100,000, so they got drunk, packed up, got more drunk, and headed home. On the way home the boat crashed and they
both drown. Don't know about the dog but he wasn't drunk so may have made it.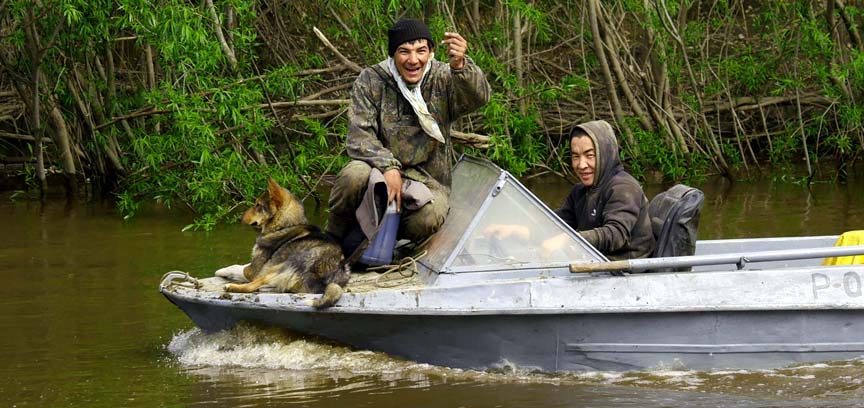 Now understand this whole business is illegal but in an area where income averages $500 a month it's a big temptation.
When the "greenie" patrol boat (environmental-protection officers plus police) comes the valley gets quiet and the men melt
into woods. Can't very well hide the destruction.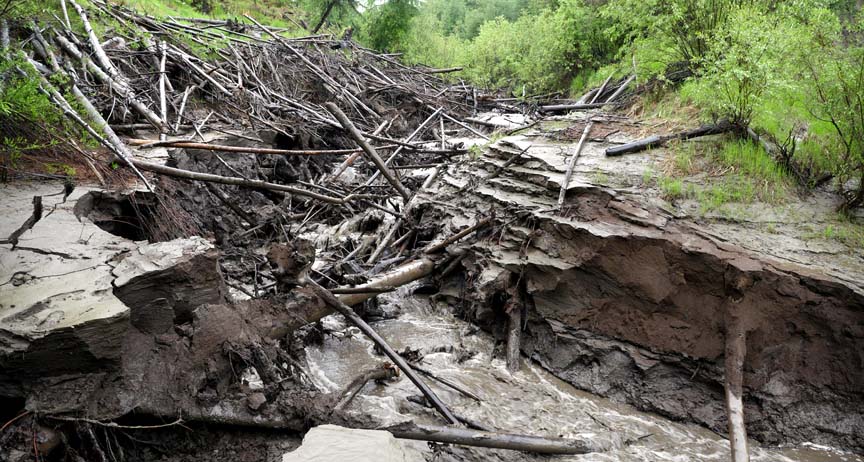 The fine for illegal tusk hunting is only $45, but they have a 3 strikes rule after which Putin takes it personal.
That's not a good thing, Pussey Riot can attest to that.

link

---

Snakeadelic Friday Jun 16 08:35 AM

And here we see why no ivory, modern or fossil, elephant, mammoth, or walrus will ever grace my mineral collections. Rhino horn either--it's not ivory, even. Ivory is dental; whether walrus, mammoth, narwhal, sperm whale, or elephant, ivory is teeth.

Rhino horn is keratin; anyone with a strong stomach and the right contacts could be collecting, sterilizing (one would hope) and grinding human hair and finger- & toenails, or for that matter dog hair and canine nail clippings, and the results of any chemical testing would be pretty much identical since rhino horn is just highly modified hair. They'd make a fortune, especially since a lot of Chinese and other Asian cities have a massive stray dog problem.

No matter the price tag on the finished piece or the destination of the harvest, the cost of ivory in either animal or environmental suffering is much too high for my tastes.

---

glatt Friday Jun 16 08:40 AM

Excellent IOTD. Thanks, Bruce.

---

Snakeadelic Friday Jun 16 08:40 AM

Oh...the dog on the boat that crashed. It's a laika, not so much a "breed" like its most famous descendant, the Siberian husky, as it is what's called a "landrace". That just means there are no formal breeding organizations, pedigrees, etc in a dog population that all tend to look very similar. There are laika breeds now: East Siberian, West Siberian, Russo-European, Karelo-Finnish, Nenets, and Yakut are the ones I've found so far. Unless it was killed or badly injured in the crash, odds are the dog's fine and has either gone feral in the woods or gone back to its owners' home village.

To see some of the amazing things laikas can do, watch the Werner Herzog documentary Happy People, which is about sable trappers in the taiga forest of central Russia.

---

Diaphone Jim Friday Jun 16 07:17 PM

The gold mine high in the Andes, the rare earth mudholes in Africa and this hell hole in Russia make me feel embarrassed with riches and ease.
The mosquito covered feet make me shudder.

---

xoxoxoBruce Friday Jun 16 07:20 PM

I had to include the mosquito feet, but thought it kinder to reduce it's size.


You can see it full size at the link.

---

Diaphone Jim Friday Jun 16 08:21 PM

No thanks.

---
Your reply here?

The Cellar Image of the Day is just a section of a larger web community: a bunch of interesting folks talking about everything. Add your two cents to IotD by joining the Cellar.