xoxoxoBruce Friday May 12 11:58 PM

May 13th, 2017: Melting Down the House

Alex Chinneck has produced some of the largest and most jaw dropping art ever.
He's interested in architecture, materials, and the illusions of magic, as well as art.
He worked with over 100 people, for over a year, preparing to build this two story brick house in London for the MERGE Festival.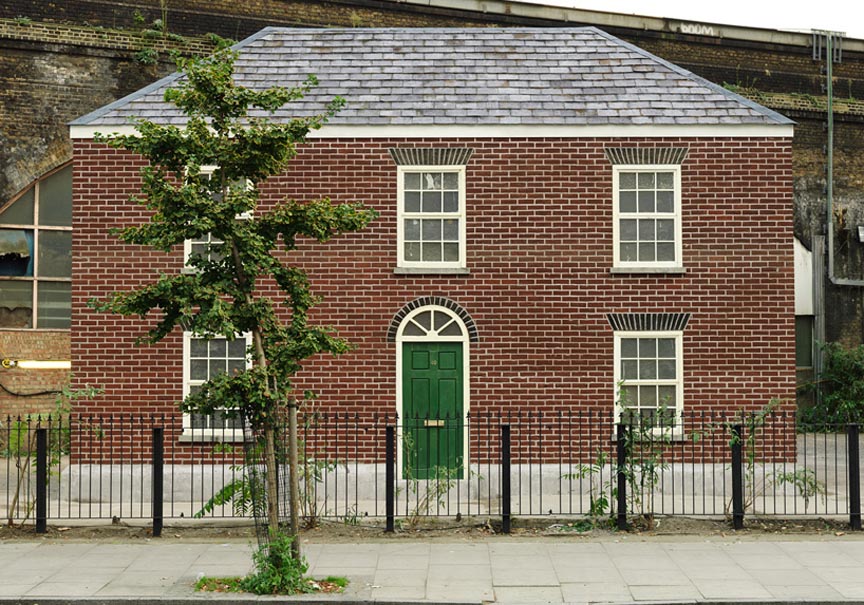 Wait, what's happening?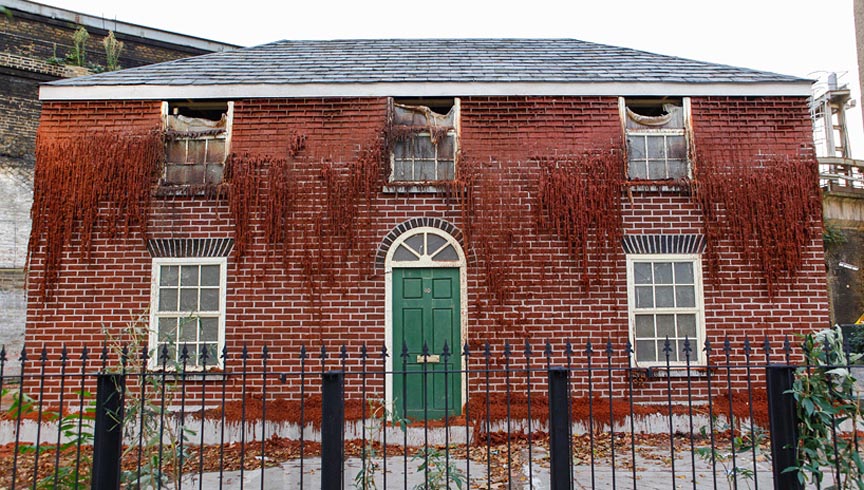 It's melting, the damn house is melting!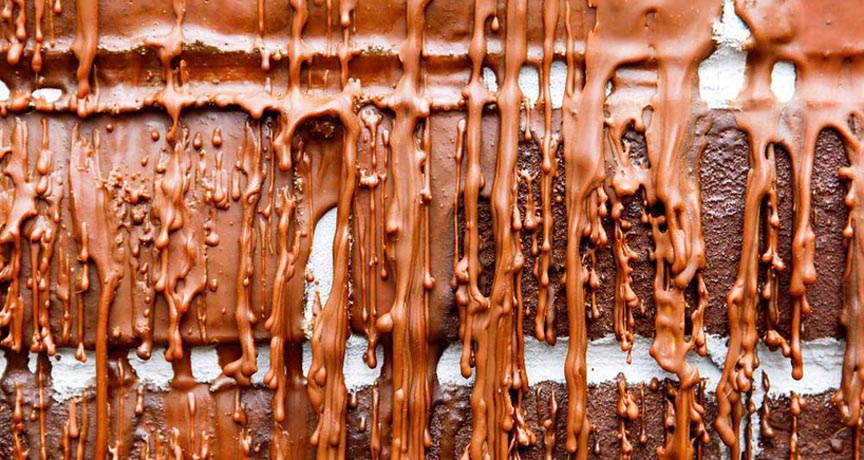 Each of the 8000 bricks has been cast of paraffin wax. Over the last year, the artist has worked with chemists, manufacturers
and engineers to develop visually convincing bricks. You can see in the picture on the left the bricks melting out leaving a lattice
of imitation mortar that isn't strong enough to stand alone.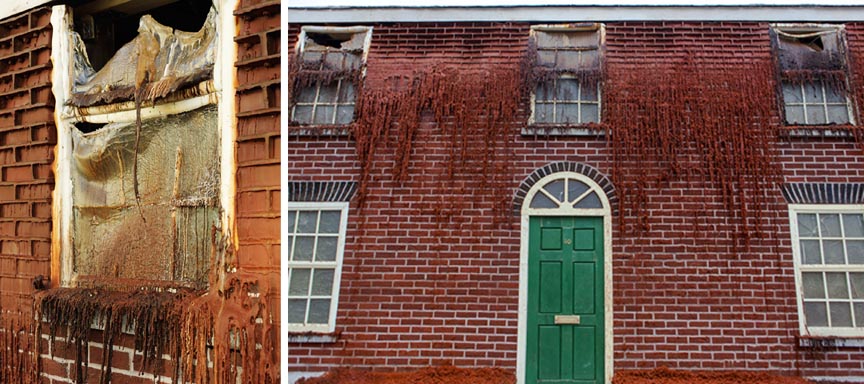 Each morning his team arrived with industrial blowers running off generators, and for three hours they heated the bricks
from the top down. All that engineering and planning said they could melt the house in four weeks, which was the length of the
festival. It took six.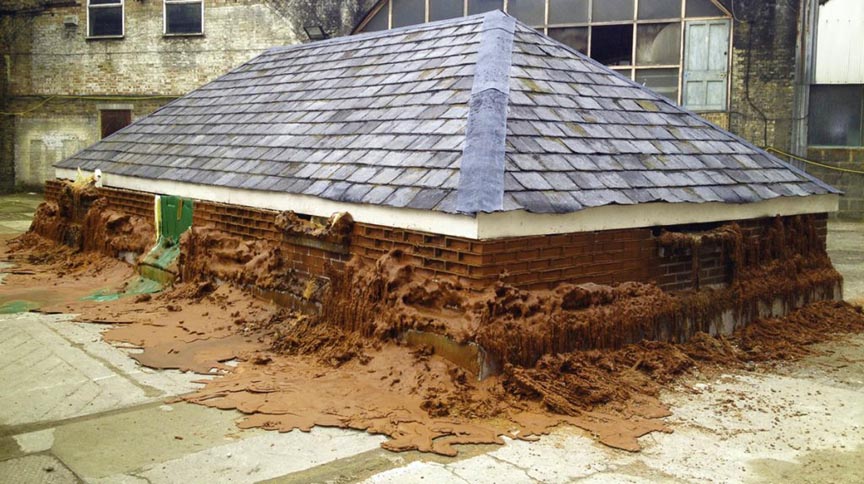 I wonder what it cost to pull this off? That's a lot of people, a lot of hours, and a lot of material, who paid for it?

link

---

Snakeadelic Saturday May 13 08:46 AM

I find it hard to become enthused about art projects, no matter how unique the concept or execution, that in the end are all about a spectacular waste of anything. Also, do you think it was the artist whose name is on the project who appears to have meticulously cleaned up splattered, muddy paraffin? Based on the last pic, someone had to--otherwise the wax would be in heaps as tall as the remainder of the installation.

But it takes all kinds to make the world go 'round, not just the ones I like.

---

Gravdigr Saturday May 13 03:48 PM

YeahwhocaresthatthirdpicturelooksDELICIOUS!!!

---

blueboy56 Saturday May 13 09:19 PM

Did anybody get time lapse photos/video of this? It could be used for Nightmare on Elm Street Part 33.

---

xoxoxoBruce Saturday May 13 10:46 PM

It took six weeks, I'm sure they took pictures daily.

---

BigV Sunday May 14 12:31 AM

Quote:

Originally Posted by

blueboy56

Did anybody get time lapse photos/video of this? It could be used for Nightmare on Elm Street Part 33.
---

Clodfobble Sunday May 14 08:39 AM

They could have installed the heaters along the underside of the roof and let it melt itself 24 hours a day.

---

SPUCK Wednesday May 17 11:17 PM

Agreed.. what a pointless waste of everyone's time. Think CGI next time.

---

xoxoxoBruce Thursday May 18 12:34 AM

Hey, it's art. The point is, the public would walk/ride by it everyday and sooner or later they'd notice it was melting/shrinking. Then every day after that they would look forward to seeing if it had changed. Even if they knew it was an art installation they'd still look forward to see what changed. This is truly art for the masses where they can't say been there, seen that, until it's all over. Give them a month of something interesting to add at the water cooler, and something besides TV dinners and reality TV to look forward to.

---
Your reply here?

The Cellar Image of the Day is just a section of a larger web community: a bunch of interesting folks talking about everything. Add your two cents to IotD by joining the Cellar.