What's IotD?

The interesting, amazing, or mind-boggling images of our days.
xoxoxoBruce Wednesday Mar 22 11:04 PM

Mar 23rd, 2017: Bubbles

No, not Uncle Vito's piece on the side. Soap bubbles, more accurately glycerin and detergent bubbles.
The pros with the right chemicals and equipment can do fantastic things but most of us amateurs see
bubbles as a fleeting glimpse... except the one that landed the dog and didn't pop for a whole minute.
The miracle of high speed photography, again in the hands of pros, gives us a better look.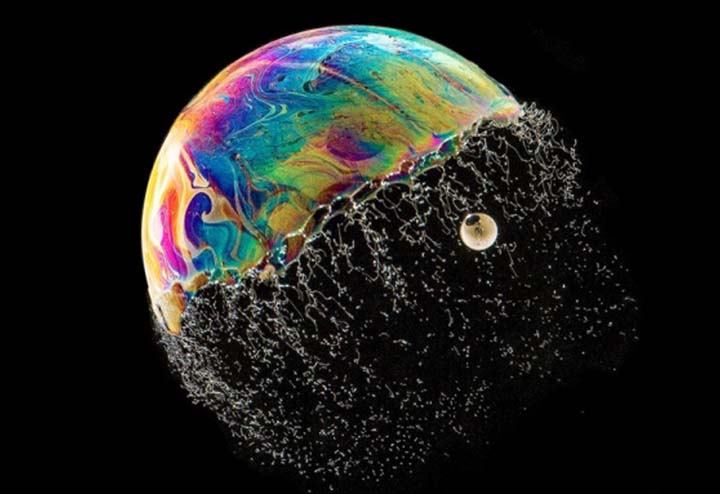 Quote:
Here are some photos that will bring you right back to your childhood and the days you spent outside
trying to make giant bubbles with your giant bubble wand and a bunch of dish soap in a frisbee.
Or perhaps looking at these incredible images will bring you back to that last acid trip you took.
Either way, the photos of soap bubbles taken by William Horton equal one thing—good times.

Quote:
Horton's images are reminiscent of colorful aquatic animals such as jellyfish. To capture the bubbles in
action Horton used a controlled lighting situation as well as plenty of high-tech tools and the results are
absolutely mesmerizing. While I shouldn't advocate the need for you to break out your bong in order to
enjoy viewing Horton's trippy bubbles, that kind of thing has always worked for me.
Horton's photographic portfolio is vast and well worth looking through. The talented artist also has many
items that feature his work for sale at his website.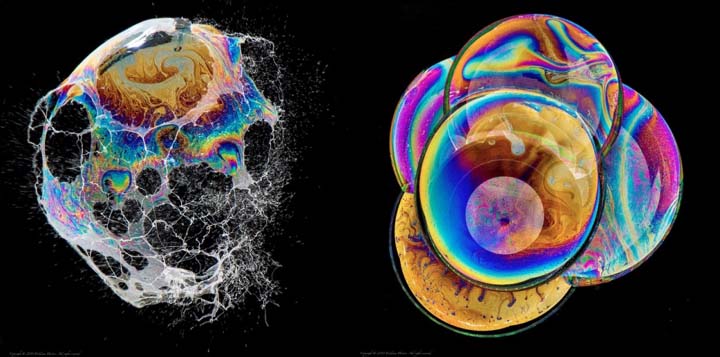 ♫Well, they'll stone you when you're trying to be so good
They'll stone you just like they said they would ♪
♫They'll stone you when you're looking at bubble pics
And they'll stone you when you're way up in the sticks ♪
♫But I would not feel so all alone
Everybody must get stoned ♪


link

link

---

Snakeadelic Thursday Mar 23 08:27 AM

This summer or later this spring "the guys" (translation: my sweetie's RPG gaming group) have volunteered their cigarette smokers for when we get a great day for it. I'll get a big bottle of bubblestuff, they'll blow me smoke bubbles from my balcony, and I'll stand down in the front lawn like a huge dork, camera in hand, leaping after smoky bubbles. I might even be able to leave the other camera with someone upstairs so I have pics of me chasing bubbles to amuse my parents with.

Good thing the neighbors all think I'm 110% insane already...if they knew how spoiled freakin rotten I am too, there might be a riot.

---

footfootfoot Thursday Mar 23 11:17 AM

.

---
Your reply here?

The Cellar Image of the Day is just a section of a larger web community: a bunch of interesting folks talking about everything. Add your two cents to IotD by joining the Cellar.