xoxoxoBruce Saturday Mar 18 10:49 PM

Mar 19th, 2017: Rabbit Hole

Near the Shropshire village of Albrighton, what looks just like a rabbit's hole, leads to a cave.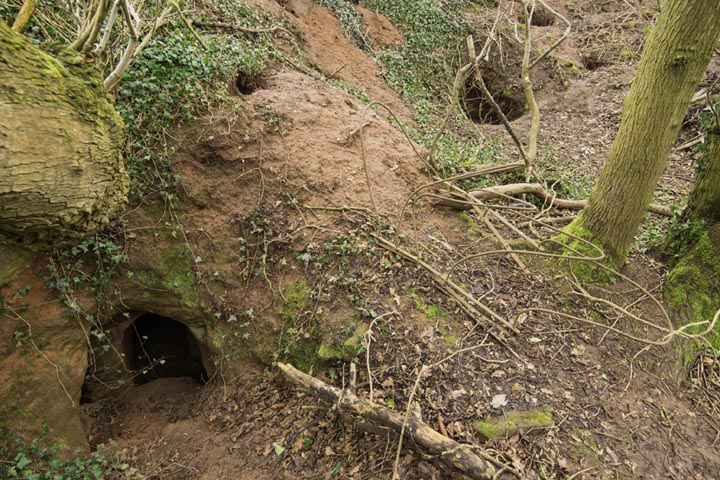 Nobody knows exactly when the cave was dug, but it is thought around 700 years ago, although some
believe it was much later, in the 17th century. The supporters of the earlier date believe it was dug by the
Knights Templar who were active from 1119 to the start of the 1300s, the exact dates are disputed.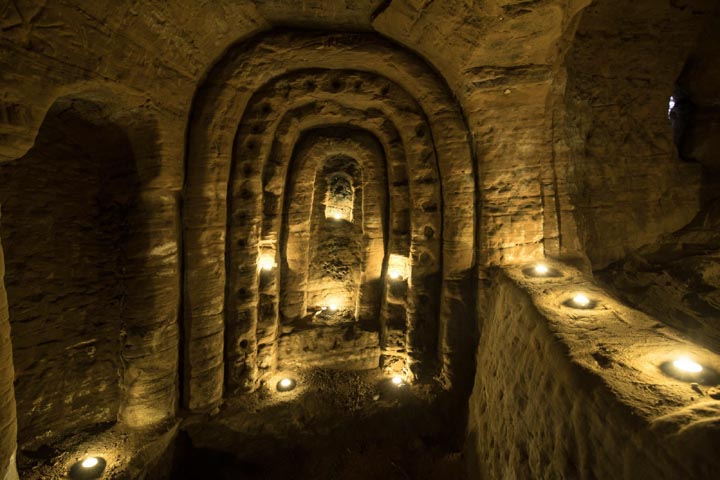 It was reportedly also once used by followers of a black magic cult. Thatís not surprising since the Templars
have been gone for 700 years, itís probably been used for all kinds of interesting activities.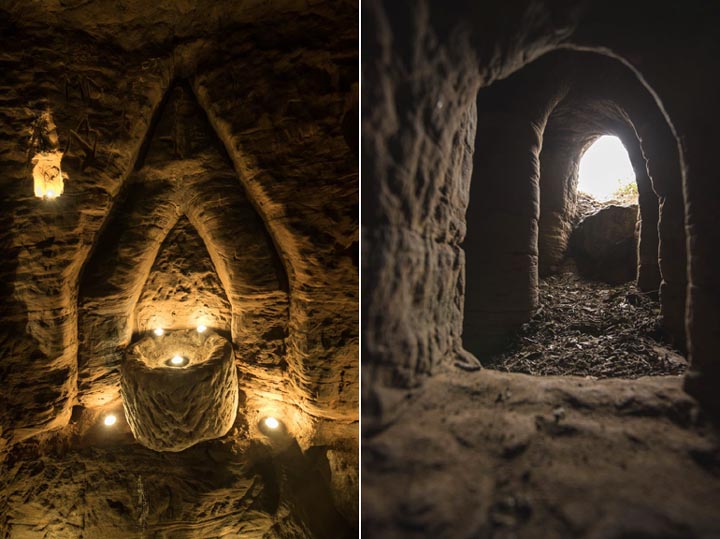 What I donít understand is if this cave is less than a metre(40 inches) underground, and been around for
any length of time, why hasnít it been trashed, turned into a tourist attraction, or a national landmark?

Link

---

DanaC Sunday Mar 19 07:26 AM

Good question- no idea. There are quite a few caves that are tourist attractions and where you can get a guided tour

---

Snakeadelic Sunday Mar 19 09:28 AM

Here are some possible contenders for why not:

http://tinyurl.com/pt2ee9k The risks of underinformed public servants...

http://tinyurl.com/nyy9vjr The risks of massive tourism (which is why the twice-as-old cave found recently is now airlocked and accessible only to small groups of scientists for short times)

http://tinyurl.com/ldpafxr Also risks from massive tourism (the WNS fungus has been proven to have spread in some areas due to cavers not disinfecting their gear properly)

---

Snakeadelic Sunday Mar 19 09:30 AM

As someone not really okay with heights or tight spaces, I'm perfectly happy to do my spelunking vicariously online. I can see the attraction for folks who feel differently

---

Diaphone Jim Sunday Mar 19 12:01 PM

A slightly different take I read last week on Amusing Planet:

http://www.amusingplanet.com/2017/03...ton-caves.html

---

Griff Sunday Mar 19 12:23 PM

Nice DJ.

---

SPUCK Friday Mar 24 04:36 AM

Ah Snake! You should've come with us in high school. Our local cave took about 3 hours to crawl into. At one point, we named "cork screw", you had to rotate 360 degrees as you progressed your body length thru it and at no time while 'doing the twist' could you get more than about 1/4 of a breath in without locking up tight in that spot.

Oh and on the way out it was confusing at one juncture so you'd continue for about 10 minutes before hitting a dead-end - always good for a quick adrenaline spike.

---

BigV Friday Mar 24 10:59 AM

And that's why I dropped out of high school...

---

xoxoxoBruce Friday Mar 24 11:07 AM

I think I'd prefer getting naked in the hayloft with a girl that looked like Annette funicello.

---
Your reply here?

The Cellar Image of the Day is just a section of a larger web community: a bunch of interesting folks talking about everything. Add your two cents to IotD by joining the Cellar.