Lane Tech of Chicago is a strange name for an airplane, Especially a B-17 in WW II, when they were usually had names like
Memphis Belle, Shoo Shoo Baby, Hells Angel, or Our Gal Sal. But there was a very good reason, the boys (no girls allowed)
at Lane Tech Vocational School, in Chicago, over a six month window raised $300,000($4.3 million today) and bought the plane
for the USAAC.
The christening, at what later became Midway airport, was a typical military SNAFU, in that they ushered the student delegation
to a B-24 and broke the bottle of Champagne on the landing gear. The result was the papers and airport didnít have a picture of
the B17 showing the serial number.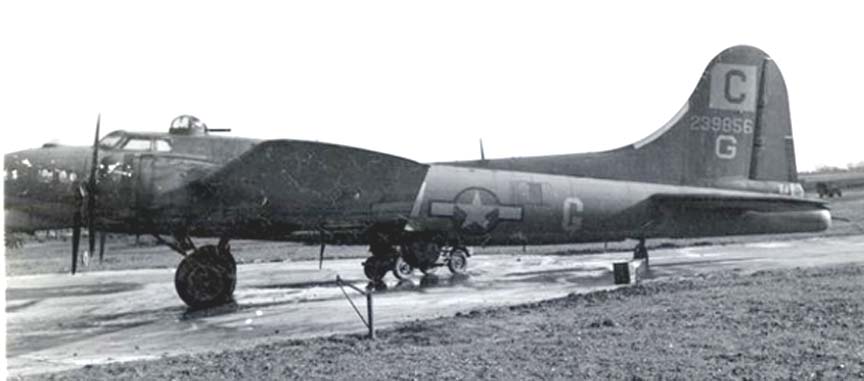 One of those students, Ted Szalinski wanted to know what happened to the plane. Rumored it was shot down in 1944, but without
the number, the government said, duh.
When a picture surfaced showing the number, he found a Dutchman named Teunis Schuurman, who is a volunteer World War II
researcher who has spent 10 hours a day over the last 11 years documenting 316 Allied Aircraft that crashed in a 50-by-50-mile
area around his hometown of Vollenhove, along with their histories.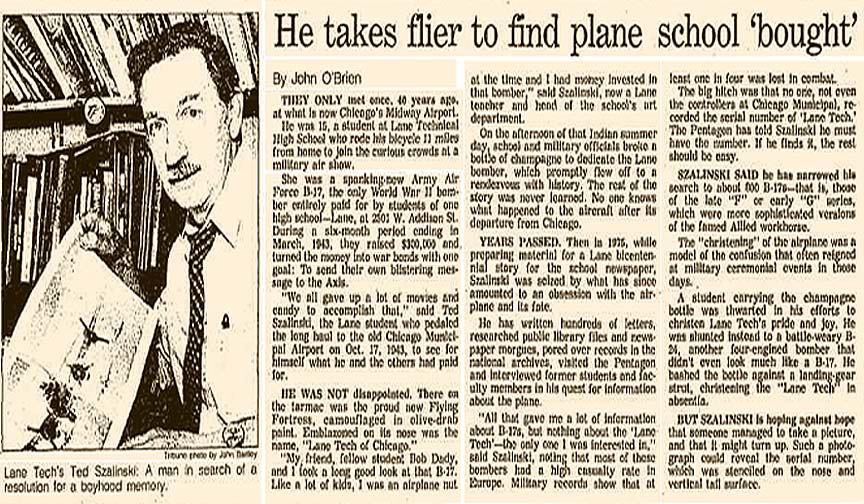 Schuurman revealed the name had been changed to Wacky Woody, flew eight total missions, including in Norway, Germany
and the Netherlands. It was shot down in April of í44, and 5 crew were captured, while 5 evaded capture, which is amazing
considering the allies lost 25% of their bombers on an average mission, with all(10) aboard.
Sounds like a crash landing rather than a crash. All ten survived the war.
link
link