What's IotD?

The interesting, amazing, or mind-boggling images of our days.
xoxoxoBruce Friday Feb 10 10:04 PM

Feb 11th, 2017: Cock

Louise's name is a little odd for a cock, but he was mis-sexed at the farm, which was lucky because most
baby cocks are killed. He had deformed legs and couldn't compete for food but luckily the children on the
farm had taken a liking to him, so they convinced their parents to send him to Sali's Farm in Langley.
Sali's Farm is a non-profit organization that connects children that have been victims of abuse, violence
or neglect with therapy animals.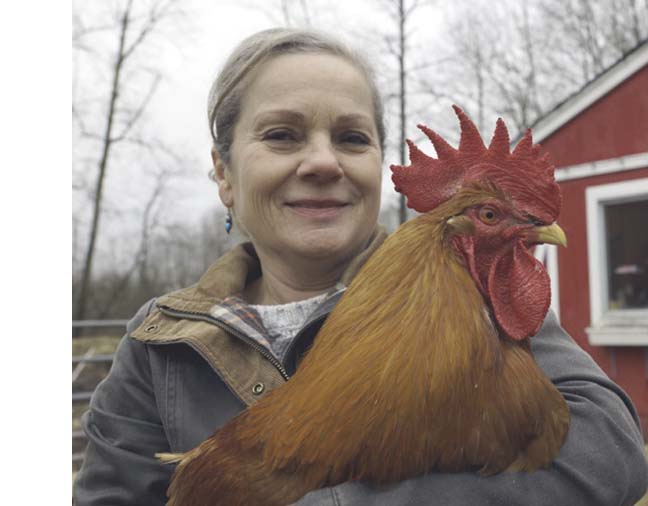 Quote:
"He arrived at our farm in 2015 as a baby hen and as he grew, it slowly started to dawn on us that he
wasn't a hen," said Sali's Founder, Keryn Denroche. "Louise was a rooster." The name stuck.
Louise has been through surgeries, numerous X-rays and many orthopaedic consultations to fix his legs
but nothing has helped. He has worn chicken booties on both feet since last spring when he lost a
pair of toes to an infection. Denroche wanted to help her feathered pal, so she found him a wheelchair.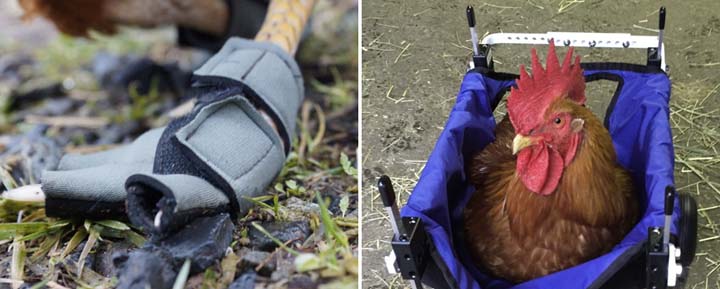 Quote:

Denroche says they feel a special connection to Louise because of all the hardships he has been through.
"Now, when the kids come, they hear about his story and they see him with his very visible disability and
it just resonates with the kids, because some of their stories aren't that great," she said. "When they
come here, they get unconditional love from Louise and that can have a really big impact on them."
Some of the visitors ask Denroche if she has considered changing Louise's name.
She says not a chance.

I wonder if the farm has hens to keep Louise company.

link
---

Snakeadelic Saturday Feb 11 09:17 AM

My mom had a rooster who looked exactly like Louise--size included! Hers was Armando, and he was a buff Orpington who had not felt the touch of a human hand in most of his life when she bought him as an 18-month-old free-range rooster. I was living in a different state, so she emailed me all the funny and wonderful stories that ALWAYS happen with my mom and poultry. Like 3 months after she got Armando, I got a chance to visit, and of course she's gotta show off the new boy in the chicken yard. So she goes in and sits down and starts patting her lap, sing-songing "Armando, where's my Armando, who wants chicken treats?"

About a minute and a half later this HUGE roo (I'm guessing the gal in the first photo is about my mom's size) with four-inch spurs on both legs comes strutting out from behind the main coop, glowing like a jar of honey in the sun. Now I know that range-raised birds aren't always super-friendly and that they do not like sudden predator-like movements, so I'm holding pretty still admiring the bird.

Who promptly throws himself in my mom's lap, snuggles in, and starts whacking her sternum with the back of his head which it turns out is his way of begging for pets. I will never forget that immense golden bird all sprawled out like a puppy, demanding scritches under his hackle feathers and pats on his chest and he even liked it when she'd rub his comb in her hands if it was cold. She had Armando for a good long while, as I recall

.

At another point she was given a banty rooster who had scale mites on his legs and, because he could no longer walk to reach food or water, wasn't expected to make it more than a couple of months even with hand-feeding. She buried him last summer...after 15 years. My mom and birds, guys.

---

BigV Saturday Feb 11 02:17 PM

I got yer Bantam Cock, right here.



---
Your reply here?

The Cellar Image of the Day is just a section of a larger web community: a bunch of interesting folks talking about everything. Add your two cents to IotD by joining the Cellar.