What's IotD?

The interesting, amazing, or mind-boggling images of our days.
xoxoxoBruce Monday Jan 30 09:16 PM

Jan 31st, 2017: Onna-bugeisha

....... She's a Killer Samurai
....... Tomoe Gozenshe's fine
....... Poke a Yari in your eye
....... Definitely blow your mind
................. Anytime



Quote:

Onna-bugeisha was a type of female warrior belonging to the Japanese nobility. Many women engaged in battle, commonly alongside samurai men. They were members of the bushi(samurai) class in feudal Japan and were trained in the use of weapons to protect their household, family, and honour in times of war.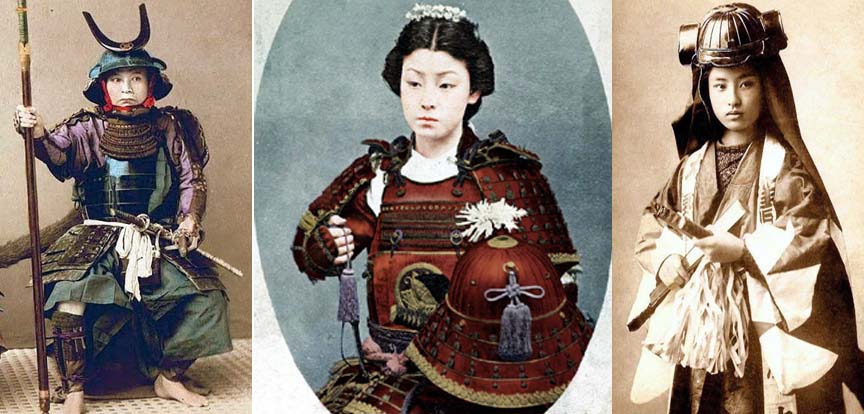 Quote:
Long before the emergence of the renowned samurai class, Japanese fighters were highly trained to wield a sword and spear. Women learned to use naginata, kaiken, and the art of tanto Jutsu in battle. In contrast to the katana used universally by their male samurai counterparts, the most popular weapon-of-choice of onna-bugeishas are the naginata, which is a versatile, conventional polearm with a curved blade at the tip. The weapon is mainly favoured for its length, which can compensate for the strength and body size advantage of male opponents. Moreover, the naginata has a niche right between the katana and the yari, which is rather effective in close quarter melee.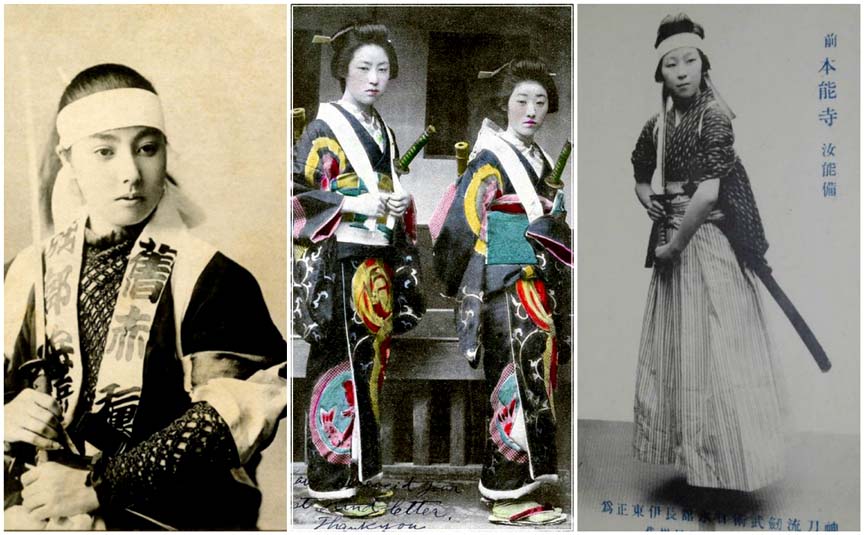 Quote:

During the Battle of Awazu on February 21, 1184, Tomoe Gozenshe rode into the enemy forces, flung herself on their strongest warrior, unhorsed, pinned, and decapitated him. In the Tale of Heike, she was described as being "especially beautiful, with white skin, long hair, and charming features. She was also a remarkably strong archer, and as a swords-woman she was a warrior worth a thousand, ready to confront a demon or a god, mounted or on foot.

I've know several guys who were probably married to decendets of this woman.

Link
---

Snakeadelic Tuesday Jan 31 08:29 AM

I think I may have known someone who, although of Mongolian ancestry, might have had one or two of these ladies hiding in her pedigree

. Can't count how many guys I knew in the 12 years I ran around with the Society for Creative Anachronism who thought they could "handle" a woman like these no problem. (Cue every woman in hearing range clapping a hand over her mouth until the menfolk were too far away to hear the raucous laughter...)

My question is...was I supposed to read that first little intro bit to the tune of "Killer Queen"? 'Cuz I totally did, and it actually works.

---

xoxoxoBruce Tuesday Jan 31 09:48 AM

Yes, Killer Queen, gold star.

---
Your reply here?

The Cellar Image of the Day is just a section of a larger web community: a bunch of interesting folks talking about everything. Add your two cents to IotD by joining the Cellar.