What's IotD?

The interesting, amazing, or mind-boggling images of our days.
xoxoxoBruce Sunday Jan 22 01:30 PM

Jan 23rd, 2017: Winter Ball

Quote:

When the Russian Imperial family threw a party, they didn't do "low key". Even with a looming global economic crisis that would mark the beginning of the end for the Russian Empire, no expense was spared. If tsarist Russia was going down, they were going out with a bang. And so, in February of 1903, on the eve of revolution, they threw the most obscenely opulent event the world had ever seen.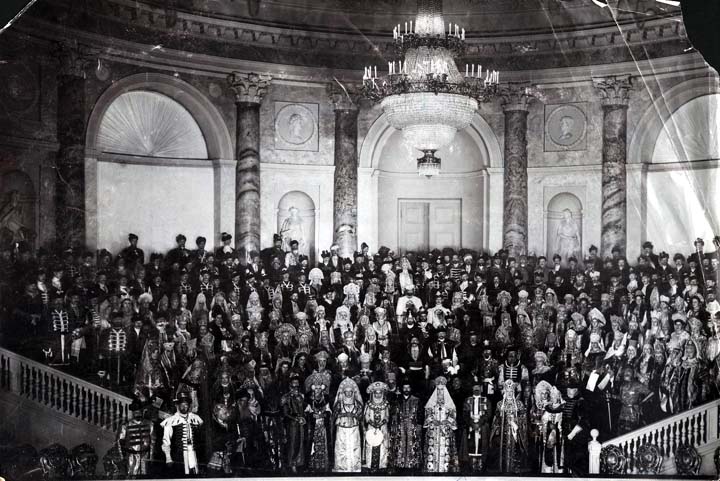 Quote:
Nicholas' brother-in-law, Grand Duke Alexander Mikhailovich recalled the occasion as "the last spectacular ball in the history of the empire…[but] a new and hostile Russia glared through the large windows of the palace…while we danced, the workers were striking and the clouds in the Far East were hanging dangerously low".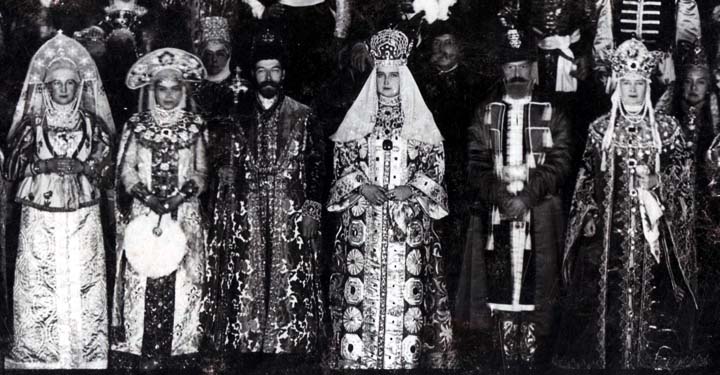 Quote:
All of us appeared in seventeenth-century court dress. Nicky wore the dress of Alexis, the second Romanov Tsar, all raspberry, gold and silver, and some of the things were brought specially from the Kremlin. Alicky was just stunning. She was Maria Miloslavskaya, Alexis's first wife. She wore a sarafan of gold brocade trimmed with emeralds and silver thread, and her earrings were so heavy that she could not bend her head.

Grand Duke Michael had asked his mother to lend him a big diamond clip to wear as an aigrette in his fur cap. The clip was of fabulous value; it had belonged to Emperor Paul I, and the Dowager Empress wore it very seldom. She lent it to her son most reluctantly.

And Michael lost it! It must have fallen off his cap while he was dancing. My mother and he were in despair – the clip being one of the crown jewels. All the halls at the palace were searched that very night. At dawn the detectives searched from basement to attic. The diamond clip was never found. "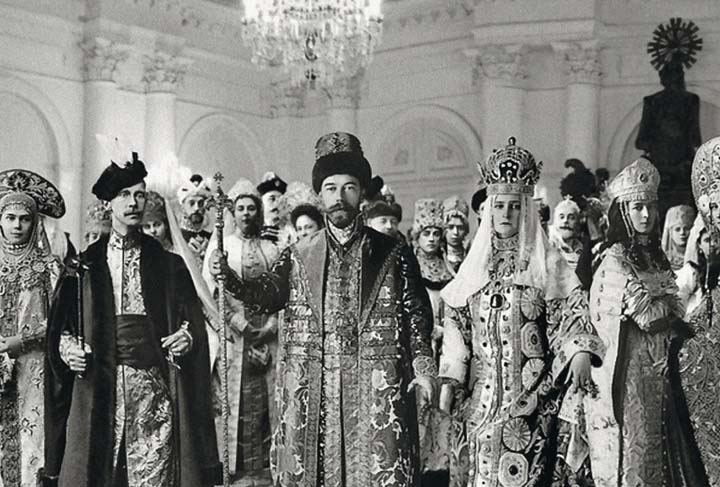 If they hadn't thrown this ball, the Russian royalty might have been exiled rather than murdered.

link

---

Griff Sunday Jan 22 02:44 PM

Feels somehow topical...

---

Gravdigr Sunday Jan 22 02:47 PM

Heh.

---

xoxoxoBruce Sunday Jan 22 09:04 PM

Jan 23rd, 2017: Pet Pot

Quote:

Even for a puppy, Kat Donatello's black lab, Austin, was hyperactive. After experimenting with natural supplements on her older dog, Brady, Donatello slipped the puppy a special biscuit. "It just kind of took the edge off of him," she recalled.

The treat contained Cannabidiol, better known as CBD, a chemical compound extracted from the marijuana plant.

The CBD supplements were expensive, and options for pet treats were limited, Donatello said. "So I started spending my winters baking dog biscuits." She tinkered with the recipe before launching her CBD-laced biscuit company, Austin + Kat, earlier this year.
Along with Therabis and Treatibles, Austin + Kat is one of several Cannabidiol-for-dogs businesses that have popped up in the last two years, a time period during which CBD pet product sales nationwide doubled, according to data kept by cannabis industry analytics firm MJ Freeway. It's the newest trend in America's booming half-billion dollar animal supplements market, which is expected to grow by more than $150 million in the next four years.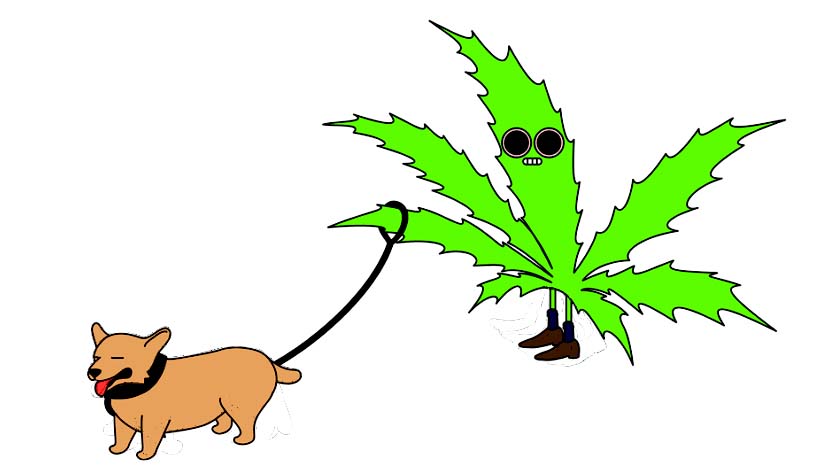 I noticed years ago if you blow cigarette smoke in a pets face they hate it.
But if you blow pot smoke at them the stick around for more.



Quote:

CBD is one of over 80 active cannabinoid chemicals in marijuana, according to the National Institute on Drug Abuse. Unlike tetrahydrocannabinol (THC), CBD doesn't create a euphoric sensation. In other words, these biscuits won't get your dog high. But there's some debate as to what effect the compound has on our furry friends and whether they should be consuming it at all.

Academic research about CBD's affect on animals is nearly nonexistent, and the Food and Drug Administration has not approved marijuana use in animals. Despite this, some veterinarians recommend their use, and producers say pet stores are increasingly beginning to carry CBD treats. Treatibles is even in talks to be sold at a big box pet store, though an executive wouldn't reveal which one, as the deal is still pending.

Link

---

Diaphone Jim Monday Jan 23 12:17 PM

"...her earrings were so heavy that she could not bend her head."
Sounds like all the outfits must have been pretty weighty.
Doesn't seem like a lot of fun to me.
Are all those goodies still locked up in the Kremlin?

---

Gravdigr Monday Jan 23 03:03 PM

Quote:

"...her earrings were so heavy that she could not bend her head."

That sentence makes no sense. Maybe it lost something in translation.

---

DanaC Monday Jan 23 03:37 PM

I think it meant she had to keep her head upright and fixed to balance the weight.

---

Gravdigr Monday Jan 23 05:57 PM

Oh, I understood what it meant.

That's all I had to bitch about, atm.

---
Your reply here?

The Cellar Image of the Day is just a section of a larger web community: a bunch of interesting folks talking about everything. Add your two cents to IotD by joining the Cellar.