Undertoad Saturday Oct 22 12:11 PM

Oct 22, 2016: Peshmerga improvise Mad Max-Style vehicles against ISIS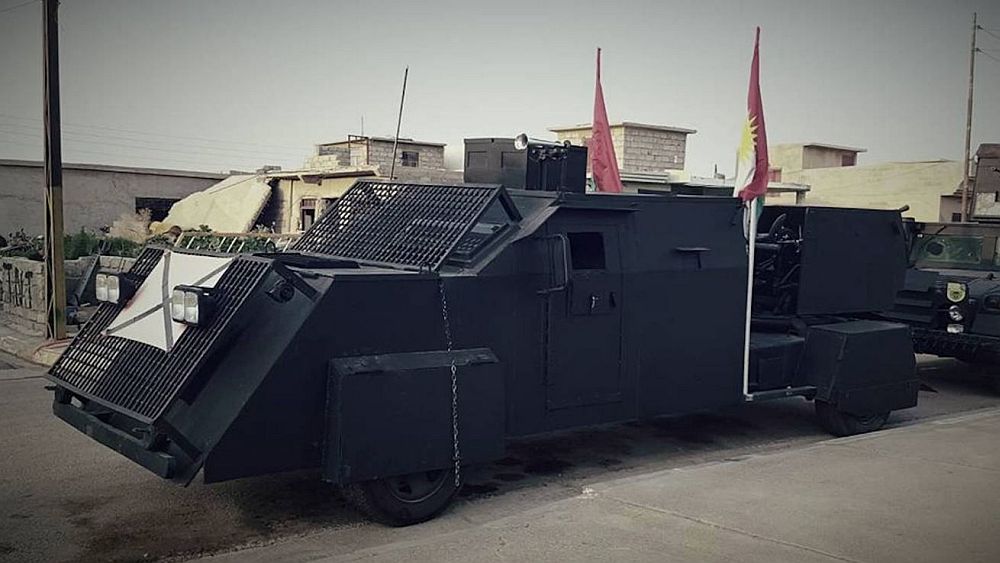 The Kurds have always been the good guys. Roughly speaking, that is, and from an entirely American perspective.

The Peshmerga, their troops, are headed to Mosul to take back the town from ISIS. But the gear they got from the US and friends aren't enough to do the job.

They don't need tanks, there are good-enough roads. They need heavy plated vehicles, with a heavy grille on the front to push through fences and gates. With a few positions for big guns or missile launchers.

And they've seen Mad Max. So...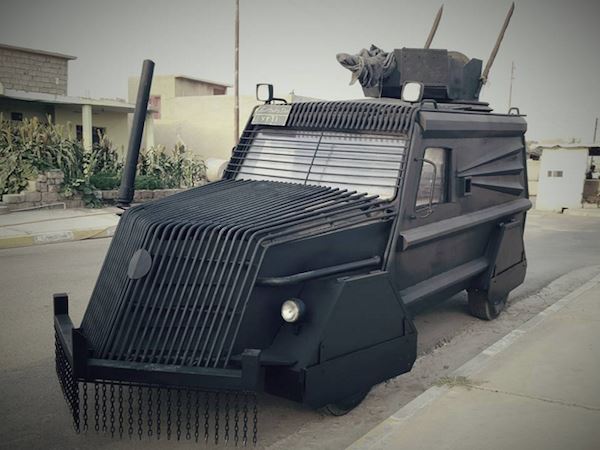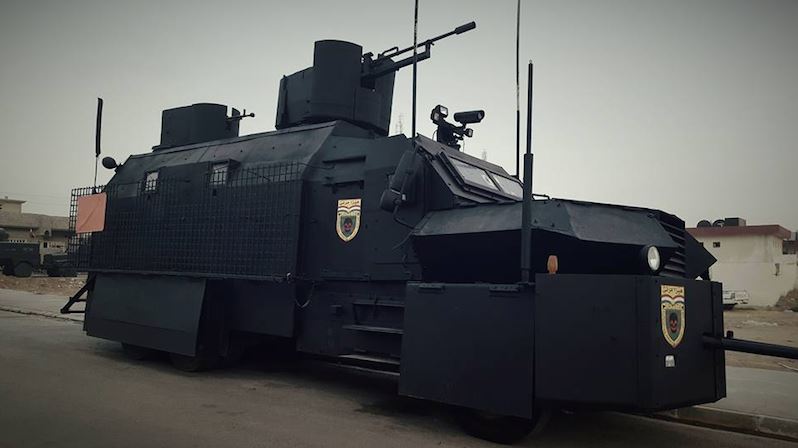 Full story "Kurdish Troops Using Mad Max-Style Armored Trucks Against ISIS" at The Drive

They point out that the Kurds also did this three years ago, in even crazier fashion.

---

xoxoxoBruce Saturday Oct 22 12:24 PM

Go Kurds!

---

captainhook455 Saturday Oct 22 09:51 PM

Thats funny. I don't see a Directv dish and what's is not funny is why the U.S. aren't using these to fight the towel heads? Our children are coming home missing limbs, because our armoured vehicles don't have enough armor.

tarheel

---

Snakeadelic Sunday Oct 23 08:25 AM

Reminds me of this: http://avp.wikia.com/wiki/M577_Armor...sonnel_Carrier

Which started out as an airport luggage tug, one of the ridiculous little oversize carts they use to haul all the baggage to the plane for loading.

One wonders if they'd be interested in tracking down whatever crazy Russian made the Iron Wolf...http://tinyurl.com/z9aryvr That thing looks like it could lead a post-apocalyptic parade. I remember like ten years ago when there were about 2 pics of it online. Now they have a tanker for it, too! http://tinyurl.com/hluo5qx

Also reminds me of SO MANY "quick, slap some makeshift armor on it" A-Team vehicles from the original series--except these look like they'd actually work, while we all knew the tv rigs were all Hollywood, no substance.

---
Your reply here?

The Cellar Image of the Day is just a section of a larger web community: a bunch of interesting folks talking about everything. Add your two cents to IotD by joining the Cellar.