Undertoad Thursday Sep 8 03:01 PM

Sept 8, 2016: Pennies on I-95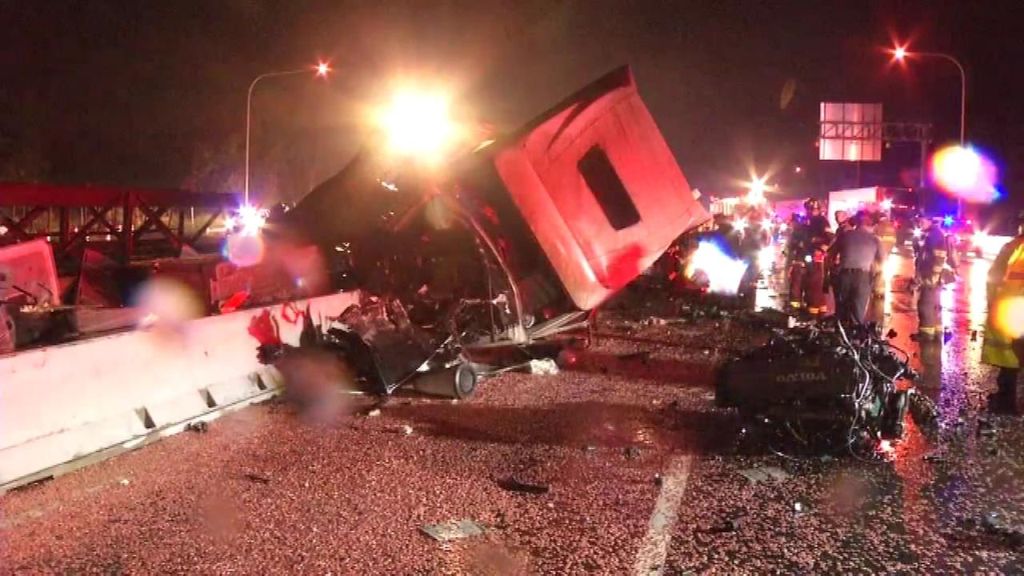 What kept Wilmington, DE workers home today when they tried to make their morning commute?

An overnight tractor-trailer wreck spilled 20,000 pounds of PENNY BLANKS on the highway. Copper blanks on their way to the Philadelphia mint.

Story: http://www.wboc.com/story/33046502/t...er-i-95-in-del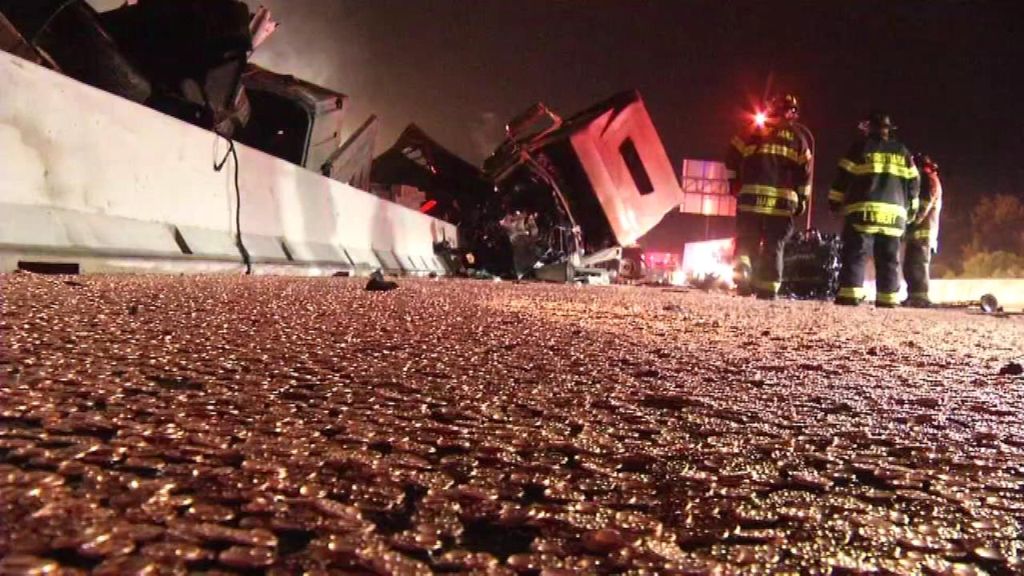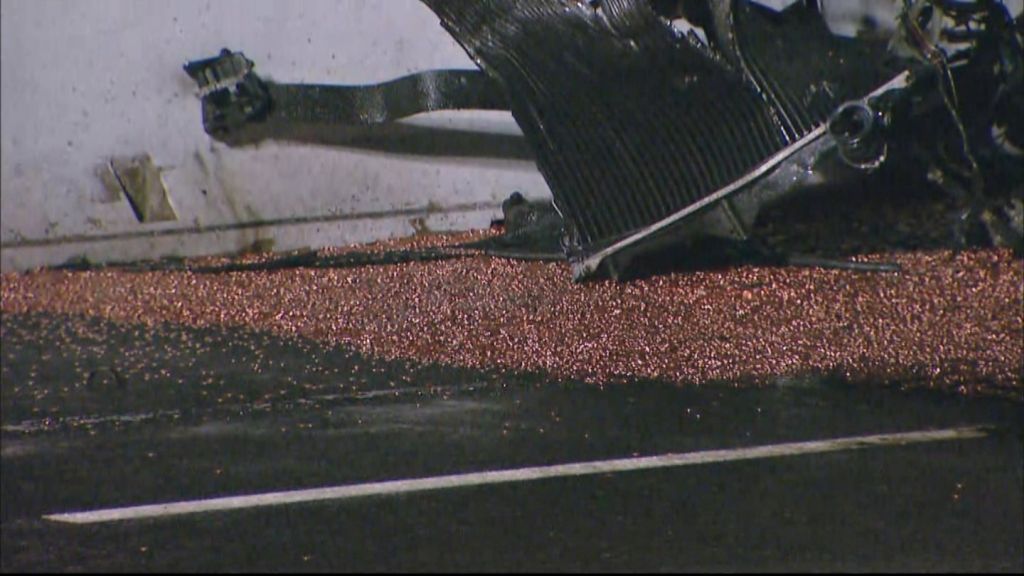 It took hours to clean up this one, but it's better than the 20 million LIVE BEES that were spilled in the same place two years ago.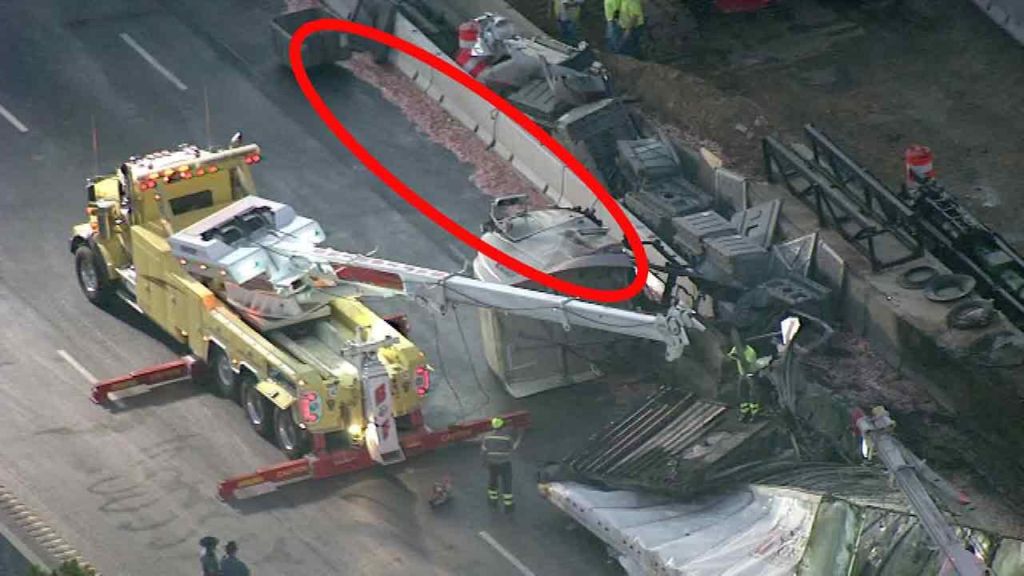 Anyone of a certain age remember the Harry Chapin song "30,000 Pounds of Bananas"?

---

glatt Thursday Sep 8 03:12 PM

When faced with 2 choices, simply toss a coin. It works not because it settles the question for you. But because in that brief moment when the coin is in the air YOU SUDDENLY KNOW WHAT YOU'RE HOPING FOR.

---

xoxoxoBruce Thursday Sep 8 03:28 PM

20,000 lbs? Why that's worth it's weight in... copper.
About $42,120, plus stamping costs.

---

glatt Thursday Sep 8 04:01 PM

Pennies are copper plated zinc.

---

lumberjim Thursday Sep 8 05:04 PM

There's a guy that works for the federal reserve in Philly coming to pick up a car tonight. I'm gonna ask about this

---

elSicomoro Thursday Sep 8 05:19 PM

I forgot that Canada did away with pennies...they round up or down.

---

sexobon Thursday Sep 8 05:20 PM

---

elSicomoro Thursday Sep 8 05:51 PM

---

Undertoad Thursday Sep 8 06:59 PM

:sad: nobody remembers the Harry Chapin song.

He's a legend and here is his fourth-most popular song. It may be a little too cute. But if anyone has 6 minutes to devote to one of the finest "story-songwriters" we have known, there it is.

You'll enjoy it best if you have ever driven the hill that leads into Scranton Pennsylvania. although i believe they have changed the road.



---

xoxoxoBruce Thursday Sep 8 07:06 PM

---

glatt Thursday Sep 8 09:28 PM

I don't remember THAT'S Harry Chapin song.

I have driven a few hills down into Scranton. It's surrounded by them. The new Rte 6 bypass has smoothed the one I am thinking about right out.

---

Undertoad Thursday Sep 8 09:35 PM

Says here the hill that the song actually references is on the south side of town! i did not know that.



Quote:

Seski was driving a 1950s Brockway diesel truck tractor with a 35 ft (11 m) semi-trailer and was headed down Rt. 307 when he suddenly lost control. The "two-mile" descent extends from Lake Scranton down to the bottom of Moosic Street (41.4000000°N 75.6550000°WCoordinates: 41.4000000°N 75.6550000°W), a 500 ft (150 m) drop in elevation in little more than a mile. The truck eventually crashed at the southwest corner of Moosic St and S. Irving Ave.



---

Pamela Thursday Sep 8 09:35 PM

I remember the song. And the mint. I have also driven that hill in Scranton. It's not too bad, but the song doesn't mention compression brakes so I assume the unfortunate driver didn't have them and rode his brakes to his doom.

I went to the mint once. ONCE! Never again. I swore to refuse all loads there forever. Why? Because they made me tie my dog to a tree and leave him there (muzzled) in public while I was escorted to the entrance. What a nightmare getting in there with a full semi! And I was relatively inexperienced too. They treated me like I was a branded thief or something. As if they had pallets of cash sitting on the dock. I ain't that lucky!

Then I had to go get the dog and get out again, this time without the police escort. Not fun. If you have ever been there, try to imagine getting A BIG RIG through Market street, right on sixth, right onto Race and right again on Fifth. Without killing the tourists or crushing the decorative ironwork lining the curbs.

---

sexobon Saturday Sep 10 01:02 AM

I've not been to the Philadelphia Mint.

I've toured the Old San Francisco Mint and the Denver Mint. I've been in the Nevada State Museum in Carson City which is the former Carson City Mint building and I've been in the New Orleans Jazz Museum which is the former New Orleans Mint building. They both had displays dedicated to their original purpose. I've stopped outside of the Charlotte, NC Mint Museum of Art (it was closed that day) which is the former Charlotte Mint.

But I've not been to the Philadelphia Mint ... sigh. Maybe someday, when it's raining pennies from heaven.

OH WAIT!

---

Diaphone Jim Wednesday Sep 21 12:18 PM

I am sorry to see IOTD's brief renaissance apparently over.

---
Your reply here?

The Cellar Image of the Day is just a section of a larger web community: a bunch of interesting folks talking about everything. Add your two cents to IotD by joining the Cellar.