What's IotD?

The interesting, amazing, or mind-boggling images of our days.
xoxoxoBruce Sunday May 22 11:24 PM

May 23rd, 2016: Altamura Man

Quote:

In 1993, a team of speleologist probing a karst borehole in the Altamura Murgia region, near the Italian city of Altamura,
stumbled upon a near-complete skeleton of an archaic hominid, one of the many species of the family Hominidae
belonging to the genus Homo, that walked the earth before modern human beings evolved.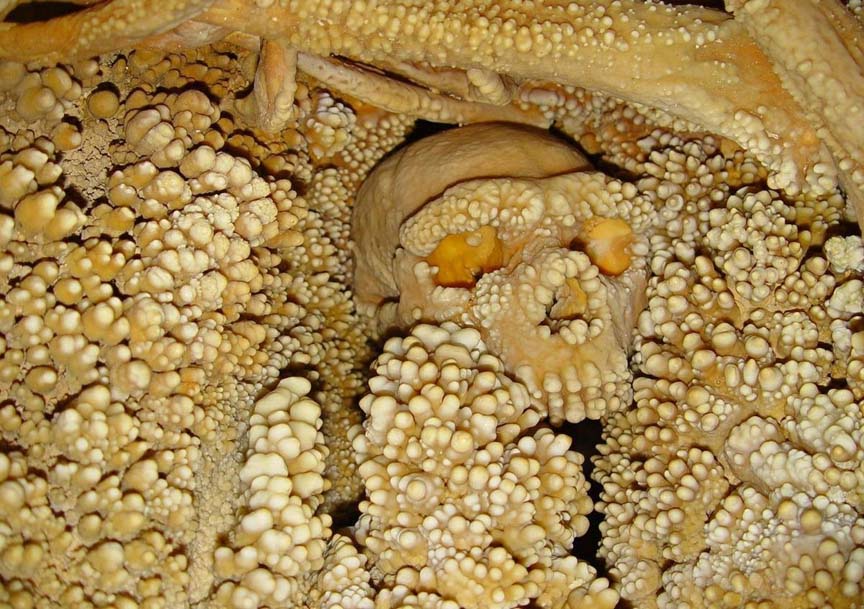 Quote:
Usually, specimens such as this are removed and relocated to a lab or museum so that they can be studied.
But when researchers tried to remove the skeleton, they found it had become embedded in the rock. Droplets of calcified
limestone, that dripped from the cave's ceiling for thousands of years, had not only fused the skeleton to the cave walls but
had also formed a thick layer over the bones giving the "Altamura Man" a ghoulish appearance.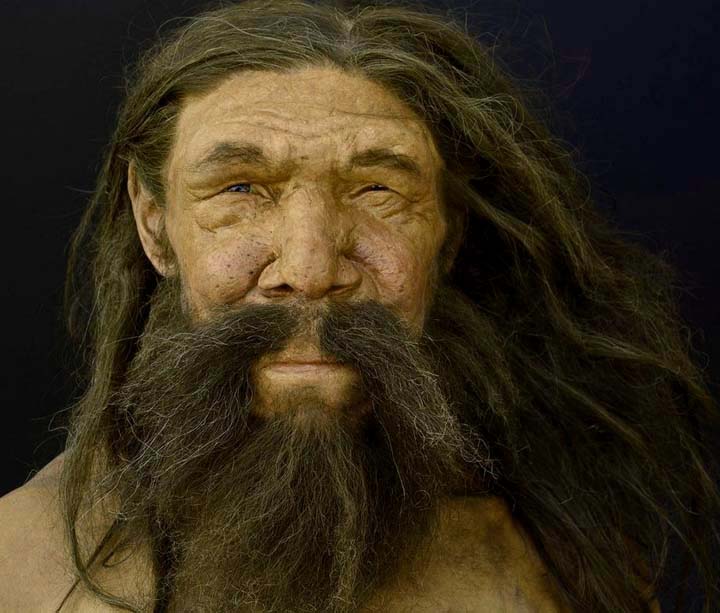 Quote:

But recent studies have showed beyond doubt, that the Altamura Man is a Neanderthal, and had lived between 150,000
and 250,000 years ago. Researchers were even able to extract DNA from a bone sample. These are the oldest DNA
ever recovered from a Neanderthal. By using sophisticated photogrammetry and laser scanning of the encrusted skeleton,
combined with data from the DNA analysis, scientist have now created a hyper-realistic model representing how the
Altamura Man might have looked like.

Looks like The Mexican.
link

---

Snakeadelic Monday May 23 08:14 AM

Kinda reminds me of Danny Trejo, actually.

Bones in caves like that are often particularly problematic...all that blobby honey-colored goo isn't goo, it's calcium carbonate. Also known as "almost exactly what bones are made of, chemically/elementally speaking." Another example of this encrusting phenomenon can be seen in the documentary Cave of Forgotten Wonders--except in France, the bones they found fused into the walls by exactly this kind of stone are cave bears. For anyone who hasn't seen it, explorers searching the limestone karst landscape in part of France for caves not only found one, they found a uniquely preserved, previously inhabited cave system containing the oldest known representation of a human figure in cave-wall art. The whole thing was preserved tens of thousands of years ago when a huge limestone plate over the entrance sealed the cave almost entirely. An airlock has been installed (look up what we did to the Lascaux cave) and a very few scientists are allowed a very few days a year, and they had to use a selfie stick to see the woman painted on a stalactite because they're required to stay on a metal pathway on the cave floor at all times, and it ends several feet from the stalactite. My favorite image, though, even more so than the cave bear skull fused into the floor, is a painted wall with animals that is now covered by a layer of prismatic habit clear calcite crystals! It's believed that this wall did not start acquiring crystals until after the entrance was sealed.

---

SPUCK Wednesday Jun 8 03:43 AM

Don't you mean the Tortise Man? (BB)

Yes it does look like him.

---

Gravdigr Wednesday Jun 8 02:15 PM

Tortuga!

---
Your reply here?

The Cellar Image of the Day is just a section of a larger web community: a bunch of interesting folks talking about everything. Add your two cents to IotD by joining the Cellar.