xoxoxoBruce Thursday Apr 28 12:27 AM

Apr 28th, 2016: Delaware Home

Look at this Delaware home, Isn't it lovely? Looks are deceptive because it's a really big home.
Big home to some who belong in the Big House.


Quote:

This squat, yellow brick office building just north of Wilmington's rundown downtown is the registered address
of more than 285,000 companies. That's more than any other known address in the world, and 15 times more
than the 18,000 registered in Ugland House, a five-storey building in the Cayman Islands that Barack Obama
called "either the biggest building in the world, or the biggest tax scam on record".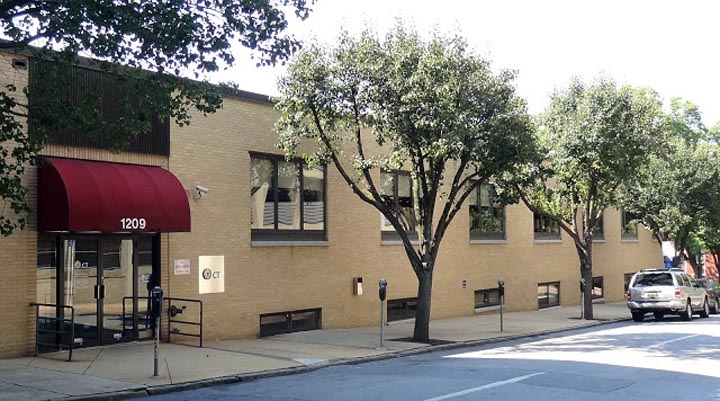 Quote:

Officially, 1209 North Orange is home to Apple, American Airlines, Coca-Cola, Walmart and dozens of other
companies in the Fortune 500 list of America's biggest companies. Being registered in Delaware lets companies
take advantage of strict corporate secrecy rules, business-friendly courts and the "Delaware loophole",
which can allow companies to legally shift earnings from other states to Delaware, where they are not taxed
on non-physical incomes generated outside of the state.
The loophole is said to have cost other states more than $9bn in lost taxes over the past decade and led to
Delaware to be described as "one of the world's biggest havens for tax avoidance and evasion".

1209 North Orange isn't just home to big bad companies.


Quote:

Just eight days after stepping down as secretary of state in February 2013, Clinton registered ZFS Holdings
LLC at CTC's offices. Bill Clinton set up WJC LLC, a vehicle to collect his consultation fees, at the same
address in 2008. A spokesman for Clinton said: "ZFS was set up when Secretary Clinton left the State
Department as an entity to manage her book and speaking income. No federal, state, or local taxes were
saved by the Clintons as a result of this structure."

Damned crooked Democrats, right? Umm, hold on there Republicans...


Quote:

Of the 515 companies on Trump's official Federal Election Commission (FEC) filing, 378 are registered in Delaware,
he revealed, after being questioned by the Guardian about why so many of his New York-based companies are
incorporated in Delaware. He said he asked his staff to find out how many entities he has in Delaware. "I figured
they'd maybe say two or three, right?" Trump said at a rally in Harrington, Delaware, on Friday. "We have 378
entities registered in the state of Delaware, meaning I pay you a lot of money, folks. I don't feel at all guilty, OK?"

There you have it, history is made, finally an honest answer from a politician.

link
---

glatt Thursday Apr 28 09:13 AM

The firm I work at does patent litigation, which is a federal issue in the courts. And the suits often wind up being in courts where one of the companies is based. We have a bunch of trials regularly held in the District of Delaware and have for years.

Sometimes a trial requires a jury. I wonder how residents of Delaware feel when they get called to serve on a jury for a case involving one of these corporations? I'd be curious to see the statistics on the number of cases in D. Del. compared to other Districts. Do Delaware citizens get stuck in boring corporate trials far more often than citizens of other states? Are there so many that if you live in Delaware you are pretty much guaranteed that at some point you'll be sitting on a boring corporate case?

---

Diaphone Jim Thursday Apr 28 12:15 PM

That place must get a LOT of mail!

Just the number of reported companies, 515, on Trump's FEC filing boggles the mind.
I wonder how many Bernie has.

---

xoxoxoBruce Thursday Apr 28 04:14 PM

515, but only 378 in Wilmington.



Oh, I have a question nobody has been able to help with. What are those trees with the little white flowers in the spring. Everywhere around here has them, especially along streets and malls.

---

glatt Thursday Apr 28 04:19 PM

Dogwood? Bradford pear?

---

xoxoxoBruce Thursday Apr 28 05:46 PM

I don't think Dogwood or Bradford pear, the flowers are much smaller, tiny little fuckers in clumps.

---

Clodfobble Thursday Apr 28 05:53 PM

White crepe myrtles?

---

xoxoxoBruce Thursday Apr 28 06:26 PM

Maybe, although it says white(Natchez) bloom June through September, and these are early spring blooming and single stemmed.

---

Griff Saturday Apr 30 12:09 PM

I was leaning Bradford pear but some crab apple have white flowers as well. Bradford's thrive in urban environments.

---

xoxoxoBruce Saturday Apr 30 01:46 PM

Quote:

Originally Posted by

Griff

I was leaning Bradford pear but some crab apple have white flowers as well. Bradford's thrive in urban environments.

The more pictures I see, the more I think you're right on Bradford Pear. I read they're supposed to be sterile, so no fruit which would suck in the urban areas. But I keep reading they're fragile, prone to losing limbs, and splitting trunks because of the way branches cluster around the trunk. That would be a real pain in the ass in cities, as that's where most of the parking is, and everyone knows cars are more important than trees. Trees drip paint eating sap, drop paint scratching twigs, shower shine dulling pollen, shed HVAC plugging leaves, provide runways for feathered poop machine air forces, and homes for bushy tailed tree rats.

---

Griff Saturday Apr 30 03:53 PM

The architect only wants a quick grower so they can sell.

---

classicman Monday May 2 08:34 PM

Thats just one particular building in Wilmington. There are many more just like it.

---

xoxoxoBruce Monday May 2 11:42 PM

Yes there are, but that's the big one as I understand it.
But more importantly, are they Bradford Pear trees?

---

classicman Friday May 6 08:26 PM

They are! lol. My cousin bought the house from our other cousin who bought if from my grandmother after my grandfather passed away and my grandmother came to live with us in DE before moving into the home my aunt/her daughter built for them to have her live with them. Ha!

---

xoxoxoBruce Friday May 6 11:26 PM

Thank you, my life is now complete, I shall assume a yoga pose until I become a zen mummy... or I gotta piss, which ever comes first.

---
Your reply here?

The Cellar Image of the Day is just a section of a larger web community: a bunch of interesting folks talking about everything. Add your two cents to IotD by joining the Cellar.