xoxoxoBruce Wednesday Apr 20 12:04 AM

Apr 20th, 2016: The Grande Roue de Paris

The Grande Roue de Paris was a huge 100 meter(328 ft) Ferris Wheel built in Paris for the Exposition Universelle
world exhibition in 1900. It was the tallest wheel in the world at the time of its opening. It was another 90 years
before a taller wheel was built, the 107.5 meter(353 ft) Cosmo Clock 21, in Japan.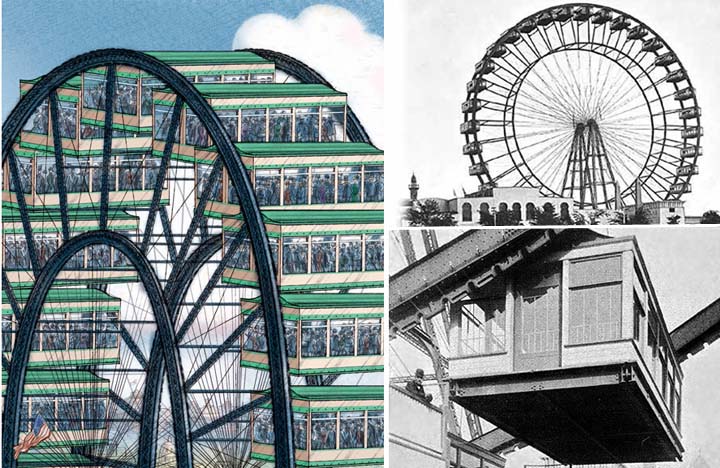 Théodore Vienne, the industrialist and founder of the Paris–Roubaix cycle race, was both owner and director
of the Grande Roue de Paris. At the end of WW I France was pretty beat up, and the Ferris Wheel was the
least of their concerns, so it was dismantled in 1920.

.....................................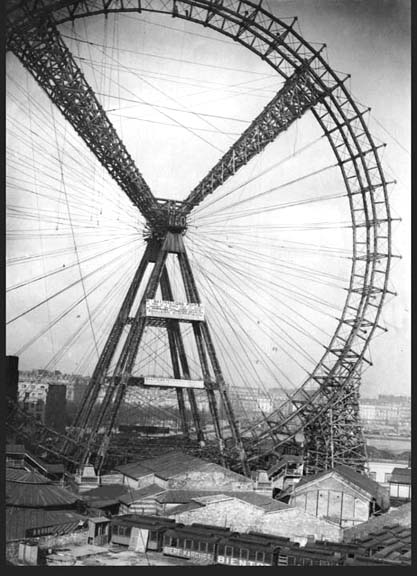 Rag-and-bone merchants used the pods as huts for their businesses. They later became second-hand shops,
then the antique trade that is found on the wheel site, now known as the Swiss Village. The remains of
the wheel were finally sent for scrap in 1937. Probably for WW II materials.

Repurposing was a way of life for previous generations, like in San Diego...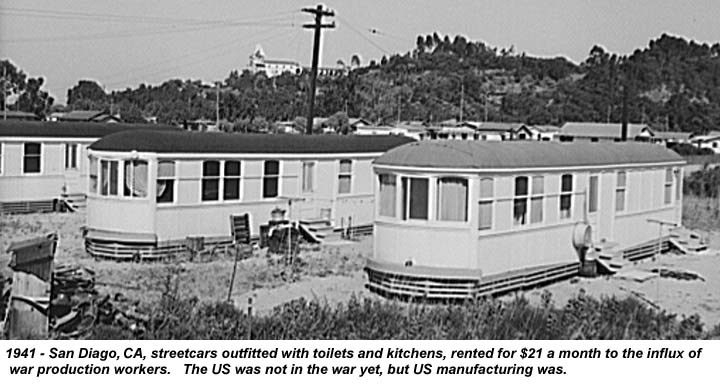 Ah crap, I misspelled san Diego in the caption. Damn cheap help.

---

Diaphone Jim Thursday Apr 21 01:07 PM

That was one big sumbitch.
The big one in Chicago carried over 2000 people at a time, but I can't find any source that gives the figure for this one.
Best I can do is count the cars (40?) and make a wild guess at their capacity (50? 100?) for as many as 4000.
I did find 4800 per hour at this delightful page:

https://parisianfields.wordpress.com...mpany-limited/

Thanks for sending us on this trip.

---

xoxoxoBruce Thursday Apr 21 04:04 PM

Ah, thanks for that link. I started with the second picture in the OP and read bits and pieces of it's story on a dozen sites. Your link repeats what I'd read about the cars being used as housing at the end of WW I. When I made the post I couldn't find that site(not yours) again, so I went with the Wiki story about the rag and bone guys using them for shops. That bit was why I had the San Diego example of repurposed housing as the result of war.

Your link says 40 people per car, I'd assume they had seating although maybe not for everyone. Hmm, maybe not, if some are standing the seated people can't see. I noticed that on a tour boat where some stood at the rail, but I digress.

---
Your reply here?

The Cellar Image of the Day is just a section of a larger web community: a bunch of interesting folks talking about everything. Add your two cents to IotD by joining the Cellar.