xoxoxoBruce Sunday Feb 21 01:31 AM

Feb 21st, 2016: William Joseph Donovan

Wild Bill Donovan, the "Father of American Intelligence" and the "Father of Central Intelligence"… and I think, a dick.
What? How could I? How dare I? Here's why.
He went to a private Catholic prep school, and Catholic College in NY state. Discipline anyone?
Then Columbia University (football hero), and Columbia law school, then became a Wall Street lawyer. Looking bad, Bill.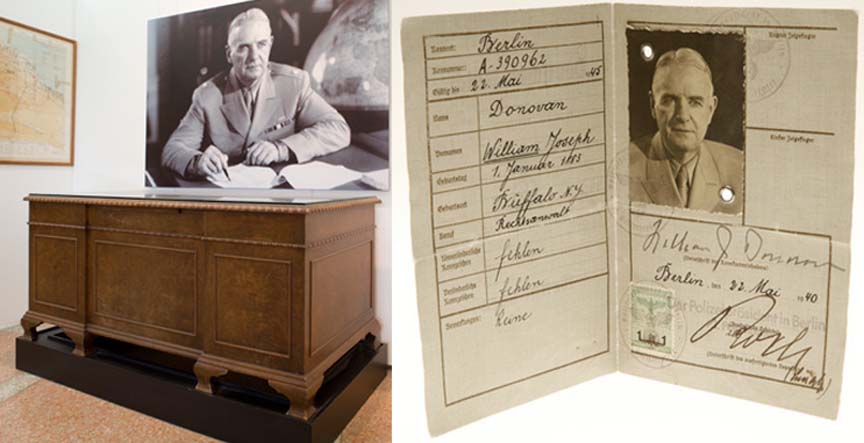 Stolen from The CIA Museum.

From the NY National Guard Calvary he moved to WW I, won a lot of medals, and climbed to Colonel.
Brave, but you don't move up in the army by being Mr Nice Guy.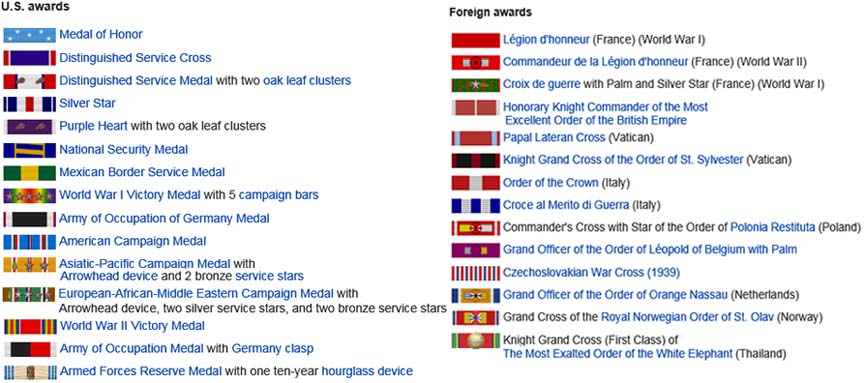 After the war he was a US Attorney in western NY state, and know for energetic enforcement of prohibition.
The agents under him raided a private club he belonged to, confiscating tons of booze, and pissing off his buddies.
I wonder if his men did it because they were ordered by him, or to spite him? Either way it points strongly to dickville.

He ran for Lt. Governor, and for Governor, in NY, losing twice. Maybe the voters thought he was a dick?

He was tight with FDR so…


Quote:

"On July 11, 1941, Donovan was named Coordinator of Information (COI). America's foreign intelligence organizations at the time were fragmented and isolated from each other. The Army, Navy, Federal Bureau of Investigation (FBI), United States Department of State, and other interests each ran its own intelligence operations, the results of which they were reluctant to share with the other departments. Donovan was the nominal director of this unwieldy system, but was plagued over the course of the next year with jurisdictional battles. Few of the leaders in the intelligence community were willing to part with any of the power that the current ad hoc system granted them. The FBI, for example, under the control of Donovan's rival J. Edgar Hoover, insisted on retaining its autonomy in South America."

The COI evolved into the OSS, our spy guys during WW II, with Donovan and his assistant Allen Dulles, in charge.
While he was running the OSS he returned to active duty and jumped from Colonel to Brigadier General, then Major General.
That's pretty good for a guy that stayed home. Must be a pretty big dick for the Army to make you a Major General to stay away.
A major dick?

After the war he wanted the OSS to continue, but his enemies, Harry Truman, Douglas MacArthur, J Edgar Hoover, MI6 chief Menzies,
were among those who opposed it. Eventually Congress decided to reorganized the OSS as the CIA, but Donovan was out, and
Allen Dulles was the boss. Maybe because he was such a dick, now a major dick?
But the Question is, if he was never part of the CIA, how come so many of his personal effects are in their museum?
No, not a couple because he was the founder/father of US spooks. Besides the picture, desk, and ID card above, this many...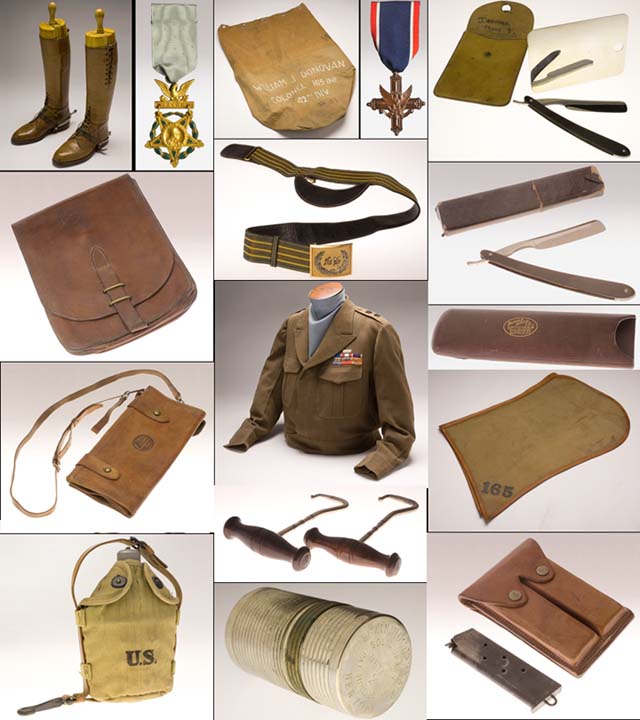 link
link
---

newtimer Sunday Feb 21 10:09 AM

He lost BOTH of his legs? How? Two separate landmine incidents? Two surgery mismatches?

---

Gravdigr Sunday Feb 21 02:41 PM

Uh, what are the hooks with t-handles?

---

infinite monkey Sunday Feb 21 03:08 PM

Leg retrievers.

---

BigV Sunday Feb 21 05:10 PM

LOL

---

xoxoxoBruce Sunday Feb 21 05:26 PM

The hooks are for pulling his boots on.

---

Diaphone Jim Monday Feb 22 01:04 PM

Are you sure the quote above from 1941 wasn't from the aftermath of 9/11 or even yesterday?

---

Gravdigr Monday Feb 22 01:39 PM

---

footfootfoot Monday Feb 22 01:55 PM

---
Your reply here?

The Cellar Image of the Day is just a section of a larger web community: a bunch of interesting folks talking about everything. Add your two cents to IotD by joining the Cellar.