xoxoxoBruce Tuesday Feb 16 11:24 PM

Feb 17th, 2016: Bony-Eared Assfish

The Bony-Eared Assfish is butt ugly. How ugly is it? So ugly it hides out in the ocean... 10,000 ft down.

.........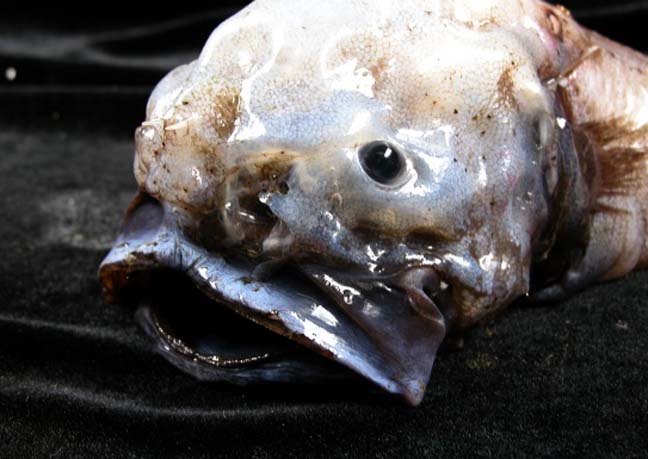 Insult to injury, looks like it's stupid too. How stupid is it? "It has, per unit body weight, the smallest brain… of any vertebrate."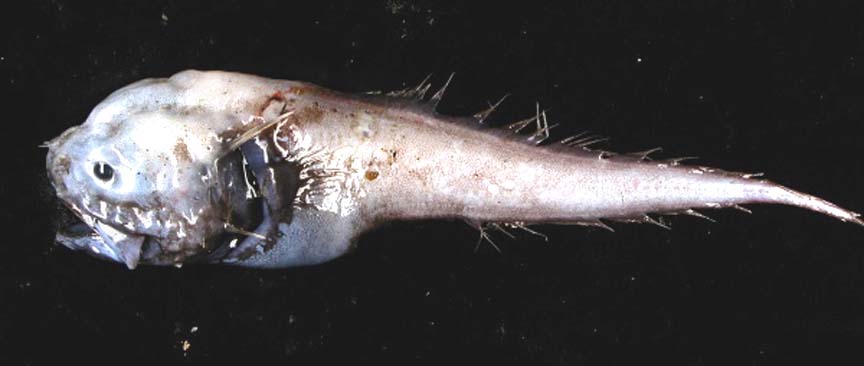 At least it, unlike me, has the decency to stay out of sight.
link

---

lumberjim Wednesday Feb 17 12:23 AM

Not to be confused with the fruity assclown fish.

---

Snakeadelic Wednesday Feb 17 08:22 AM

Wow...uglier (although maybe smarter) than my first husband, who could easily be classified as a bony-headed assmunch as of the last time I saw him, lemme think...too early in the morning. 1994, maybe?

---

Snakeadelic Wednesday Feb 17 08:23 AM

And even though it's not "cute critter recipe" day, I gotta say I don't think I want to know how much of what spice you'd have to pile on one of these things to try to pass them off as elementary-school cafeteria food...

---

Griff Wednesday Feb 17 08:42 AM

I do wonder how it tastes though...

---

glatt Wednesday Feb 17 08:46 AM

I feel like I read somewhere that when you pull some of those deep living fish up to the surface, the lack of pressure here makes them puff out in different areas and exaggerates the ugly.

I'd like to see a picture of one of these ass fish in its natural habitat instead of on the deck of some ship.

---

glatt Wednesday Feb 17 08:50 AM

Not a close-up, unfortunately.



---

Diaphone Jim Wednesday Feb 17 12:11 PM

Under the wise and forward-thinking breeding of the tweaker class, the pit bull has come to resemble that creature, especially in looks, maybe in intelligence as well.

---

xoxoxoBruce Wednesday Feb 17 02:49 PM

Sure, see how that fish wags it's tail.

---

Clodfobble Wednesday Feb 17 04:30 PM

Plot twist: that's actually what your sperm look like magnified a bazillion times.

---

BigV Wednesday Feb 17 04:46 PM

---

DanaC Wednesday Feb 17 05:06 PM

Salty

---
Your reply here?

The Cellar Image of the Day is just a section of a larger web community: a bunch of interesting folks talking about everything. Add your two cents to IotD by joining the Cellar.