xoxoxoBruce Saturday Dec 19 01:08 AM

December 19th, 2015: Halti Mountain

Halti mountain, is in Finland. You know, Finland, the nutsack on the Euro coins.
Halti mountain is the highest point in Finland, but they don't own the peak, that's 66 feet away in Norway.

......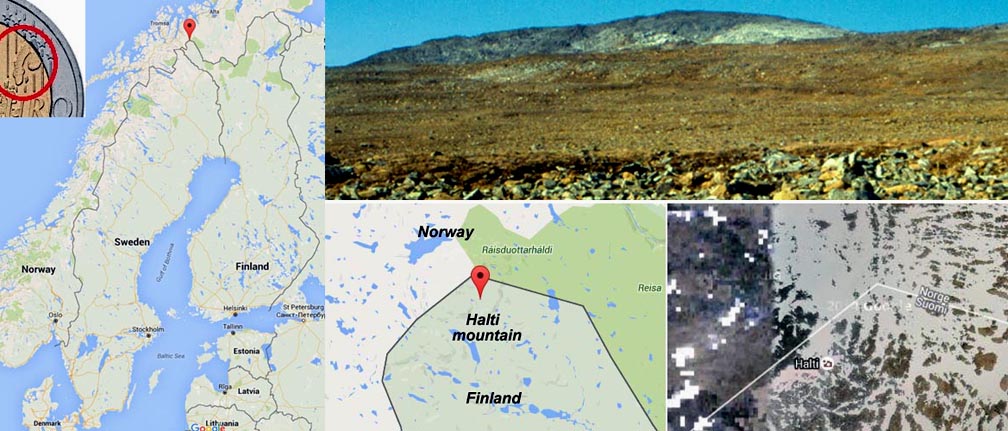 Looks pretty remote, barren and desolate, kind of unimportant. Halti doesn't even break into the top 200 peaks in Norway.

So some Norwegians got the idea to give the mountain peak to Finland as a present to mark the centenary of its independence in 2017. When you think about it, wow, how many mountains get given or received as a gift. It's just 0.015 km2 of worthless ground in the middle of nowhere, but what great symbolism.
OK so these Norwegians are doing the social media, online petition, campaign tactic we've become familiar with in the near past.

But you can bet money that anything anyone attempts rallying support for, is going to meet opposition. In this case it's hard to build a case against it, but there's always people who have a hardon for the Finns or personal reasons they'd rather not discuss. Finland was owned by Sweden, then by Russia, and in the 1917 fracas broke away. Then came a civil war with Germany helping the winner. In 1939 Russia attacked them. After they beat back the Ruskis, they did an awesome number on the retreating Nazis.

BBC says...


Quote:

Bjorn Geirr Harsson, a now retired employee of the Norwegian Mapping Authority, says the idea occurred to him decades ago, and suspects that his son is behind the Facebook campaign. Mr Harsson says that while surveying the area from a plane in 1972 he "was taken aback by why on earth they had not received this peak", The Local website reports.

Seems like a cool thing to me, but I'm not there and it may be a different vibe in Norway. Who am I to tell them what to do...
oh wait, I'm an American, I'm supposed to tell everybody what to do.
Sorry, my bad.

---

Snakeadelic Saturday Dec 19 01:20 PM

Russians. Russians love Finland, it's my understanding, like Palestinians love Israel.

http://tinyurl.com/ck4mwa

Note that the first guy on their list is a Finn with over 700 credited kills, all of them Russians he shot while hiding in trees in 1939! (And yes, they just get scarier as the article goes on...)

---

xoxoxoBruce Saturday Dec 19 04:51 PM

I've posted pictures here of frozen stiff Russians, the Finns would stand upright in the snow for decoys.

---
Your reply here?

The Cellar Image of the Day is just a section of a larger web community: a bunch of interesting folks talking about everything. Add your two cents to IotD by joining the Cellar.