Undertoad Monday Feb 9 04:56 PM

February 9, 2015: Jet plow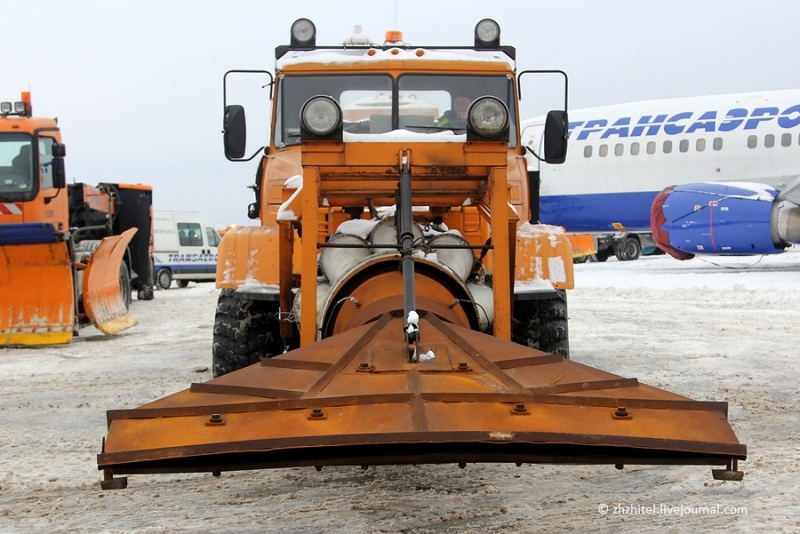 English Russia points out that the Ruskies have developed this super-effective system for plowing airport runways.




It is what you think it is! A jet engine mounted to the front of a truck. They call it the "Gorinich", a fire-breathing dragon. This can't be an economical or environmentally-friendly way to get the ice off runways, but they say it works really well. I guess! I wish we had pics of it in operation.

Below is the tanker that carries enough fuel to get you partway across the world... or to clean your driveway in 2 seconds.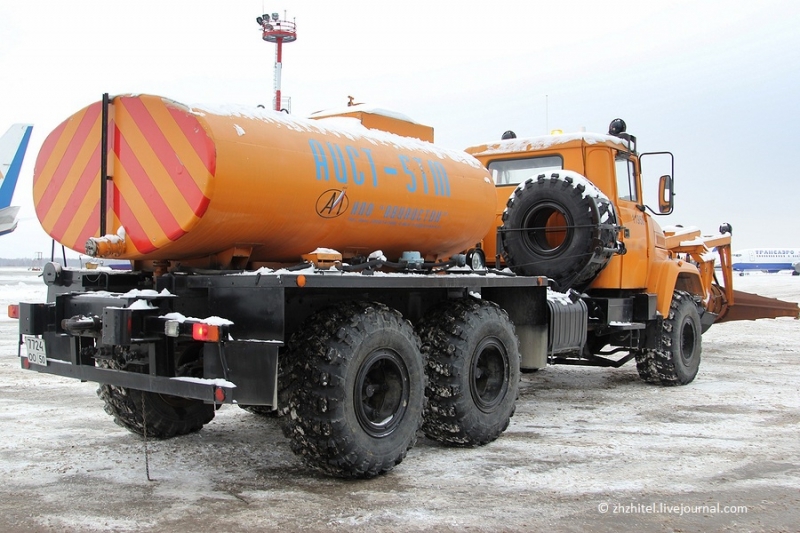 ---

Lamplighter Monday Feb 9 05:11 PM

I like the high-tech spark arrestor / grounding apparatus on the back of the fuel truck.


.

---

Gravdigr Monday Feb 9 05:41 PM

Reminds me of an old Jerry Clower routine:

(in a nutshell)

Jerry: Hi do there, Uncle Versie.
Uncle: Hey, Jerry.
Jerry: I see ya got a piece of log chain stuck under ya truck a-draggin' on the ground.
Uncle: Yeah, I put it under there.
Jerry: What for?
Uncle: I don't rightly know, but, Phillips 66 does it, and they makin' millions.

---

Gravdigr Monday Feb 9 05:42 PM

I think those Russkies saw a rained out NASCAR race...

...they've been using jet driers for the racetrack for years.

---

BigV Monday Feb 9 11:54 PM

Quote:

Originally Posted by

Gravdigr

I think those Russkies saw a rained out NASCAR race...

...they've been using jet driers for the racetrack for years.

orly? good to know, good to know.

---

oluies Tuesday Feb 10 06:05 AM

Stockholm Sweden, Airport service clears the runway in 6 minutes.



---

oluies Tuesday Feb 10 06:06 AM

https://www.youtube.com/watch?v=zJOb0d8-m0o

---

Griff Tuesday Feb 10 07:18 AM

More snow hate. Love the snow people don't be haters.



https://www.youtube.com/watch?v=BPzMCy533ps

---

Lamplighter Tuesday Feb 10 09:16 AM

Griff, That's a reasonable replacement to the Keystone Pipeline

---

lumberjim Tuesday Feb 10 09:30 AM



---

glatt Tuesday Feb 10 10:05 AM



---

Carruthers Tuesday Feb 10 11:37 AM

Quote:

The winter of 1962-63 was not only severe but prolonged, resulting in a great disruption of rail, road and air traffic throughout the country.
At Bedford, airfield personnel were employed in snow clearance, and several snow-clearing test vehicles were devised.
'Ice Breaker Mk 1', seen clearing the runways on 18th February 1963, was a tailless de Havilland Venom normally used by apprentices.
In this role it was 'piloted'by Bill Ford-Hutchinson, the senior air traffic control officer.

From 'A short illustrated history of the Royal Aerospace Establishment Bedford'.

The scanned image isn't perfect as I didn't want to flatten the book any further.

---

BigV Tuesday Feb 10 11:48 AM

welcome to the cellar oluies. keep it up


---

Undertoad Friday Feb 20 08:01 PM

And now this update from my own back yard: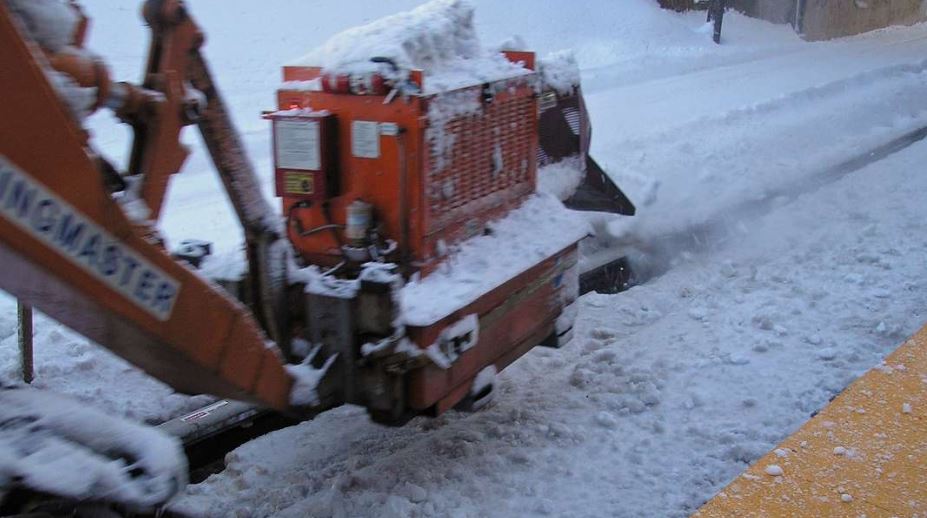 Quote:

To prove that Philadelphia is battle-ready for a massive snowfall, Knueppel pointed to three of SEPTA's secret weapons: a jet engine that attaches to a rail vehicle and aggressively blows away snow; a large snow-thrower the size of a front of a train; and rotating brooms affixed to trolleys to sweep away any accumulation.

From Newsworks

But it doesn't matter, snow was last year's problem. This year's problem is cold, and guess what,



Quote:

Extreme weather conditions have caused 60 regional line train cars to break down, a SEPTA spokesman said. The transportation authority's entire regional fleet is made up of around 350 train cars.

Well it doesn't have anything to do with the IotD, but 60 out of 350... SEPTA's fleet is too (c)old.

---

footfootfoot Monday Mar 2 06:27 PM

I'm leavin on a jet plow
don't know when I'll be back or how
Oh babe, I hate the snow...

---
Your reply here?

The Cellar Image of the Day is just a section of a larger web community: a bunch of interesting folks talking about everything. Add your two cents to IotD by joining the Cellar.