Undertoad Monday Jan 27 10:38 PM

January 27, 2014: Swedish pedestrian bridge is beautifully lit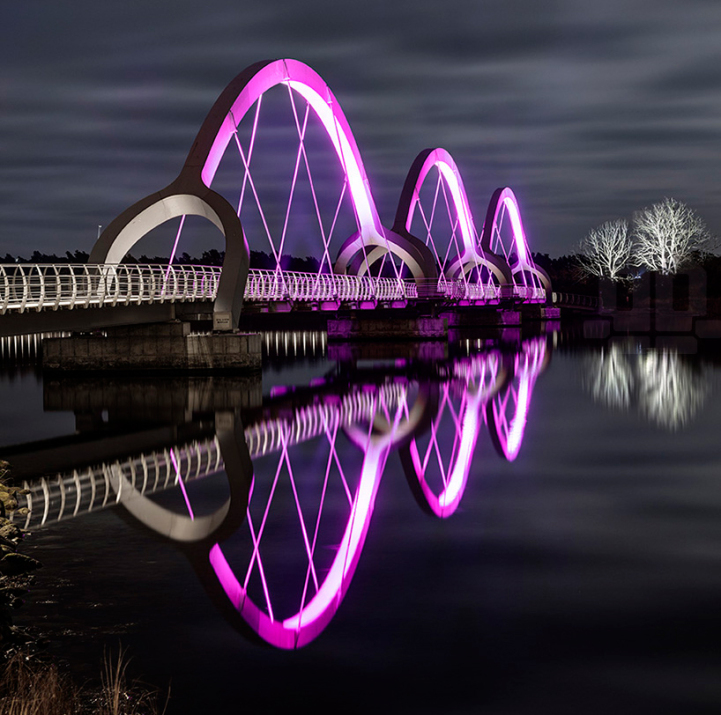 Via My Modern Metropolis comes the tale of Europe's longest pedestrian bridge and how it's now lit:

Quote:
Sölvesborgsbron, or Sölvesborg Bridge, is Europe's longest pedestrian bridge, spanning over 2,480 feet. Located in Sweden, the bridge connects the small town of Sölvesborg with a new modern housing district across the bay. Wanting to further enhance the already impressive design, Swedish design firm Ljusarkitektur in collaboration with lighting company Lumenpulse has just finished outfitting the entire structure with a system of color changing LED fixtures.

Mounted on the outside of the structure, each module works to highlight the bridge's suspension cables and three iconic arches that together took over 150 tons of steel to make. To dampen the direct brightness from the lights, deep glare shields were constructed by the firm that aid in lessening glare, but also help to hide the source of the light. Different color sequences have even been programmed into the LEDs so that their colors change with with the progressing year. The overall effect, especially when seen in tandem with the reflection of the water, is an absolutely stunning display that perfectly accentuates the bridge's unique design.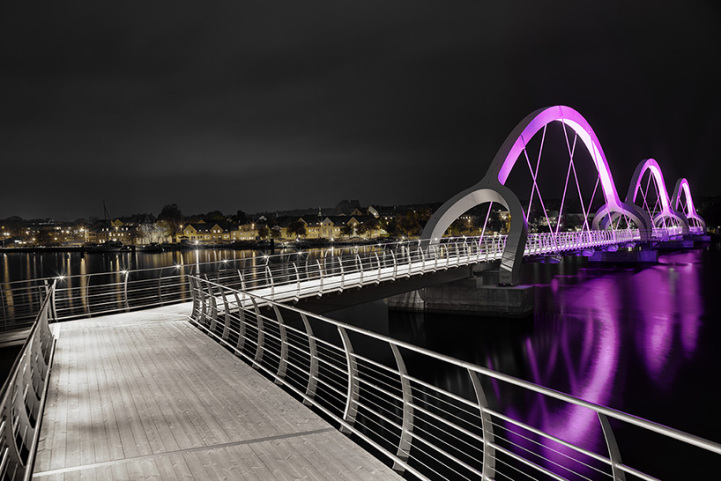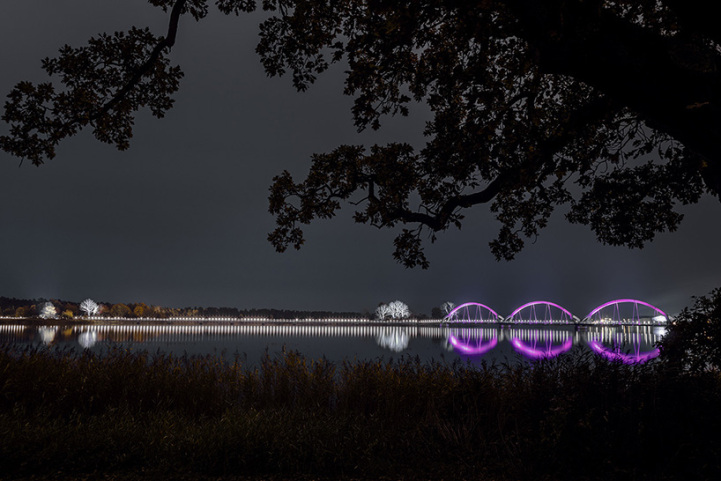 ---

monster Monday Jan 27 11:32 PM

It's Nessie!

---

SPUCK Tuesday Jan 28 06:25 AM

Looks pretty neat. I just cringe at the further light pollution bleaching any remaining bit of nature's glory.



"Johnny, I know it's hard to believe, but there are things called stars that we used to be able to see in the night sky."

---

Griff Tuesday Jan 28 06:45 AM

I'm with you on light pollution generally, we have a state sandpile here which is an absolute horror of unshielded lighting on a once dark skyline, but as far North as they are Swedes really need light in their lives.

---

SPUCK Tuesday Jan 28 07:15 AM

That is a point I hadn't considered.

---

footfootfoot Tuesday Jan 28 07:30 AM

I don't know, I'd say the design was fairly pedestrian...

---

Sheldonrs Tuesday Jan 28 11:32 AM

---

monster Tuesday Jan 28 09:59 PM

i wonder who's footfootfooting the electricity bill? Maybe the taxpayers need to toe the line?

---

footfootfoot Wednesday Jan 29 03:17 PM

Well it is a pedestrian bridge after all.

---

Gravdigr Wednesday Jan 29 04:38 PM

Has anyone else noticed the light-painted trees?

---

SPUCK Thursday Jan 30 07:34 AM
I thought they were just bioluminescent trees.

---

Griff Thursday Jan 30 05:32 PM

How far from Chernoble?

---

bbuilder Thursday Feb 27 11:04 AM

The Smithsonian has a stainless steel, methinks, tree outside in one of the gardens. It is very cool in a weird sort of way. I'm into more natural stuff, but this drew me in makes me think of the trees above.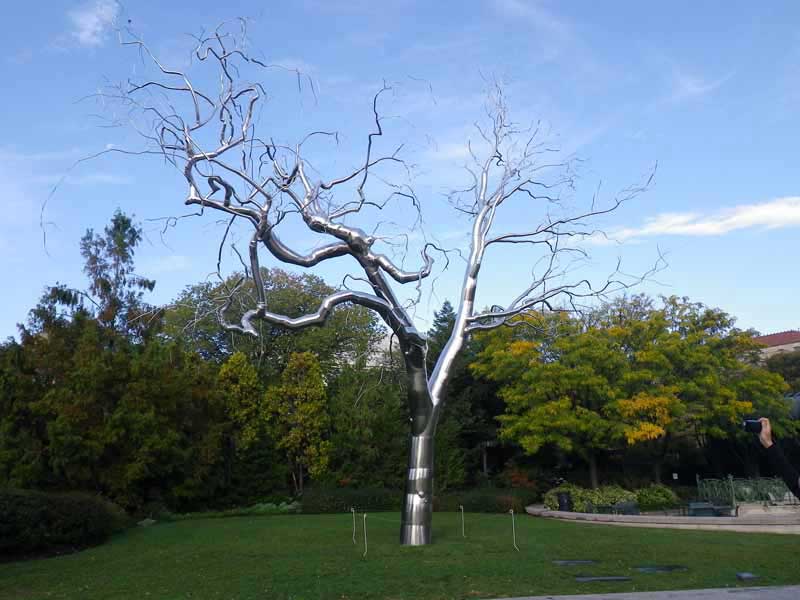 ---

Griff Thursday Feb 27 09:40 PM

Neat. No leaves to rake.

---

SPUCK Friday Feb 28 06:36 AM

Be a lot more impressive with leaves..

---

Griff Friday Feb 28 06:55 AM

and photosynthesis

---

Sundae Friday Feb 28 10:13 AM

Can't shelter under it when it's raining.
Can't lean against it in the shade when it's sunny.

Then again, a high pressure hose would take care of any caterpillar/ spider infestations

---

glatt Friday Feb 28 10:18 AM

I think the tree is neat looking. I'm going to look for it when the weather warms up a bit. If it's in DC, it must be tucked away somewhere.

---

Sundae Friday Feb 28 10:30 AM

Given the choice between that and a real tree, I'd pick a real tree every time.
Given the choice between that and just grass I say make a metal tree.

And it is neat looking.
And there are plenty of real trees after all.

So on balance, I'd go see it too.
And a Glatt-photo with tree would almost double its neatness.

---

glatt Friday Feb 28 01:31 PM
---

glatt Friday Feb 28 01:32 PM
---

Undertoad Friday Feb 28 02:38 PM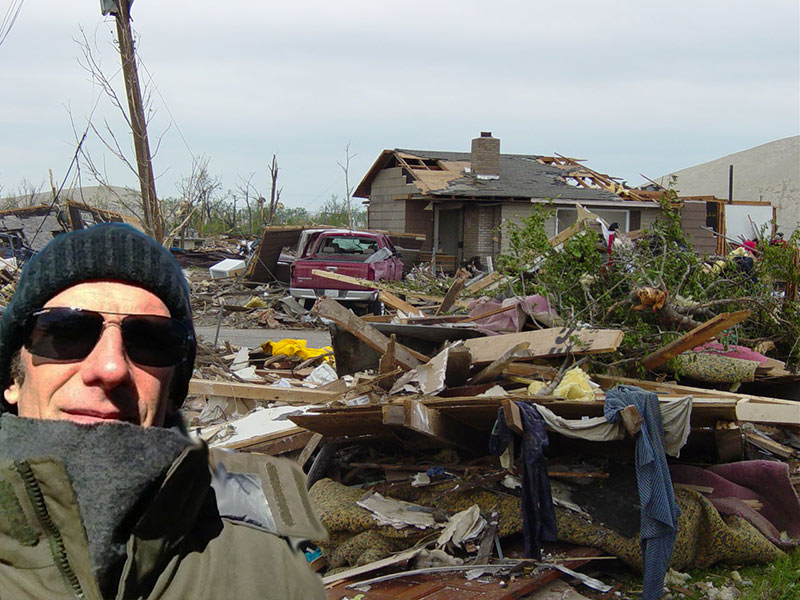 ---

Undertoad Friday Feb 28 02:38 PM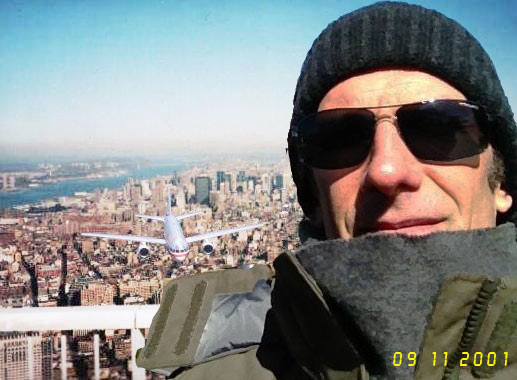 ---

glatt Friday Feb 28 04:38 PM

---

Griff Friday Feb 28 05:05 PM

too soon? I am crying with laughter.

---

xoxoxoBruce Saturday Mar 1 12:02 AM

Nice lightning rod.

---

SPUCK Saturday Mar 1 07:15 AM

Hilarious Toad!! Best laugh of the week.

Shit, every time I look back up at those I burst out laughing.

Thanks too foil glatt.
p.s. you should clean up your yard once in awhile.

---

Undertoad Saturday Mar 1 08:01 AM

---

Griff Saturday Mar 1 08:15 AM

Hmmm... seems like glatt should be in every iotd. If only someone with photoshop made his pasteable image available...

---

glatt Saturday Mar 1 08:16 AM

Yeah, they are full of all kinds of win.

---

BigV Sunday Mar 2 04:07 PM

Win!

---
Your reply here?

The Cellar Image of the Day is just a section of a larger web community: a bunch of interesting folks talking about everything. Add your two cents to IotD by joining the Cellar.