SPUCK Thursday Dec 12 05:18 PM

Dec 12, 2013: Small space - big ideas

South Korean artist Jee Young Lee has done some fabulous work in her small 13 by 12 foot studio. While being small can be restrictive it can also be freeing because the work and expense of filling the space is not overwhelming.
Lee's works go on display at the Opiom Gallery in Opio, France, in February.

[IMG]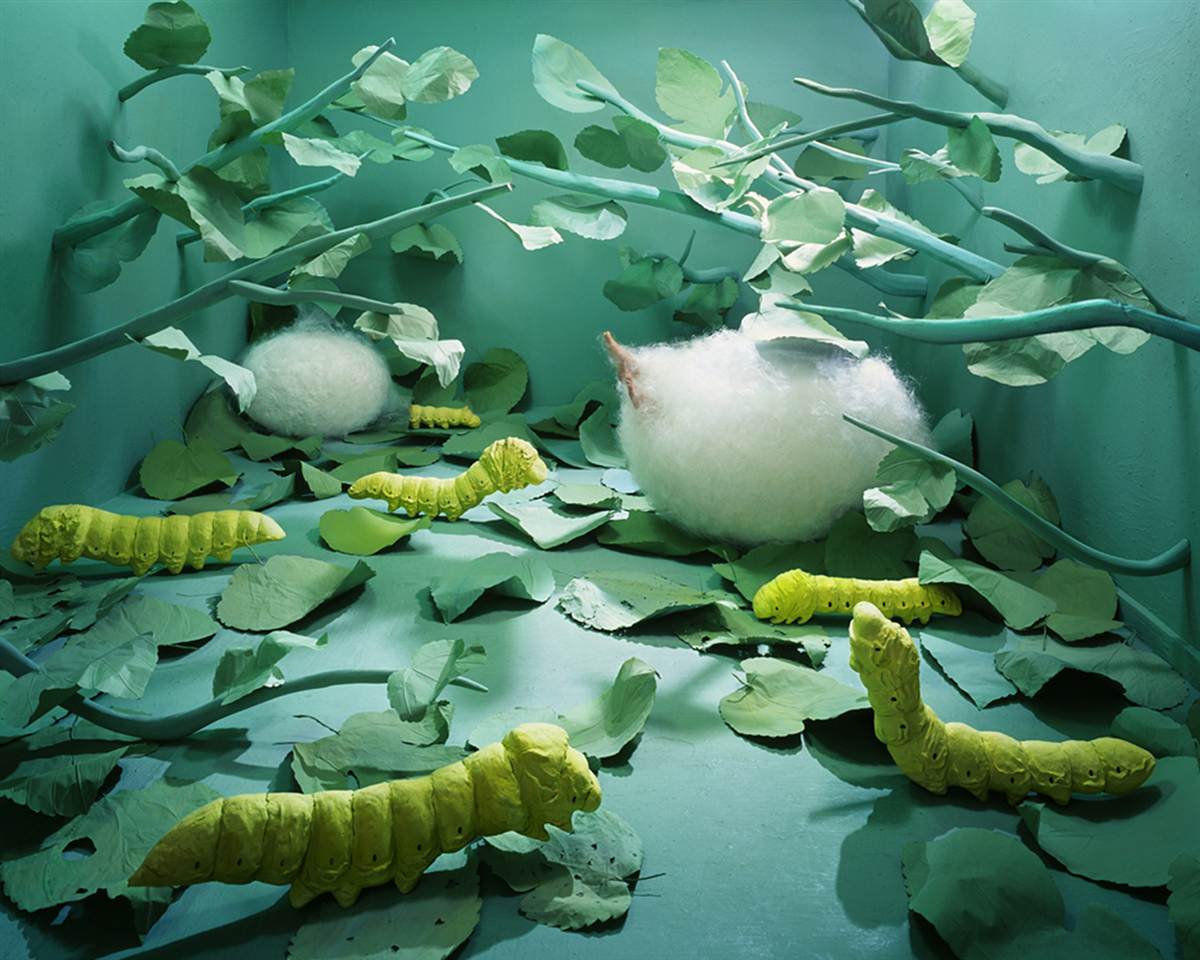 [/IMG]


Link to more of her works

---

Gravdigr Thursday Dec 12 06:15 PM

Is that 3 feet sticking outta that cotton ball?

---

orthodoc Thursday Dec 12 08:29 PM

Looks like two feet to me. So, okay, we're metamorphosing from a pupal state via chrysalis into ... us. Sigh. I prefer science fiction.

Sorry, I'm sure her art is great, but my visceral reaction to this is: the entire thing is creepy.

---

SPUCK Friday Dec 13 06:33 AM

Well? Did you look at the other 25 pieces?

---

fargon Friday Dec 13 07:07 AM

I never was able to get any pictures.

---

xoxoxoBruce Friday Dec 13 02:09 PM
---

Degrees Sunday Dec 15 07:39 AM

Thank you for the link. Those were very interesting.

---

Clodfobble Sunday Dec 15 09:19 AM

Ah, the Christmas season is when all the lurkers poke their heads out...

---

Sundae Sunday Dec 15 03:01 PM

... and the turtles.

---

CaliforniaMama Tuesday Dec 24 11:31 PM

Quote:

Originally Posted by

SPUCK

South Korean artist Jee Young [snip]
Lee's works go on display at the Opiom Gallery in Opio, France, in February.

The Opiom (opium) Gallery? Really?



My first reaction was ooh, silk worms!! My kids' school's younger classes have silk worms in their rooms each fall. They are fascinating to watch. Seeing their transformation is very awe inspiring.

Then I am sad, because they spin their silk and then they die while poor Chinese (and other countries') workers unroll the silk strands by hand. After boiling the silk worms.



(And, yes, they do look like feet, don't they.)

---

CaliforniaMama Wednesday Dec 25 12:03 AM

So many beautiful images . . .

It is amazing what the artist does: she creates these scenes in her studio and often puts herself in the scene (are those her legs sticking out) and then photographs the finished scene.

So, it is like a dual art: the art of the scene itself and the art of photographing the scene with her in it.

Awesome share, Spuck!!

---

SPUCK Saturday Dec 28 06:27 AM

Thanks Calii. (and Degrees too!)

And thanks for your efforts around here!

Yes, I believe those are the artist's own feetsies as she is often in her presentations.

---
Your reply here?

The Cellar Image of the Day is just a section of a larger web community: a bunch of interesting folks talking about everything. Add your two cents to IotD by joining the Cellar.