CaliforniaMama Tuesday Apr 2 01:57 PM

April 2, 2013 - Sunrise over Monterey Bay

I grew up on the Monterey Peninsula. It was like living in paradise at times, especially when nature showed her more beautiful side. One of my favorite sites is seeing the sun rise over the harbor where fishing and other boats were anchored.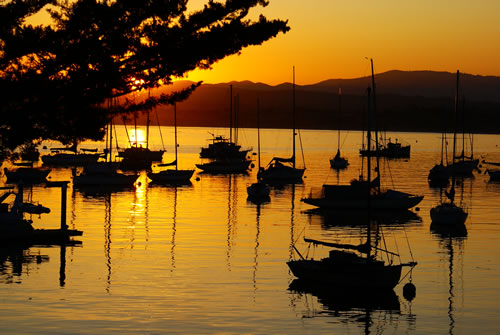 CA.gov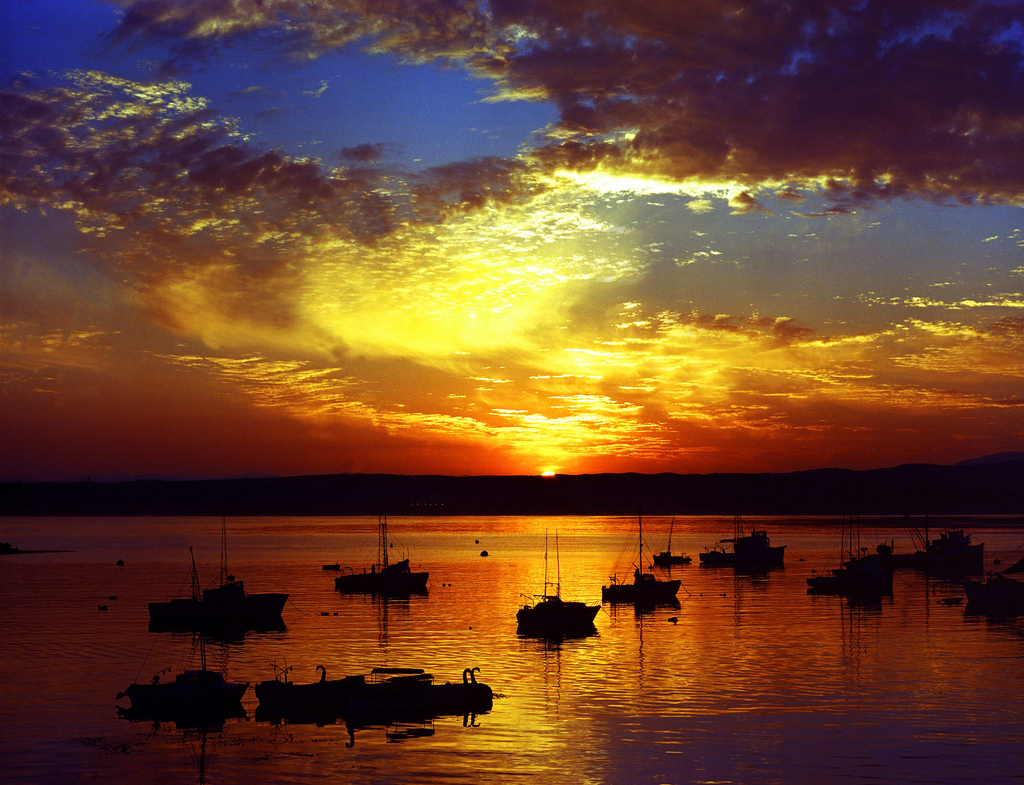 Flickr – Frank Keillor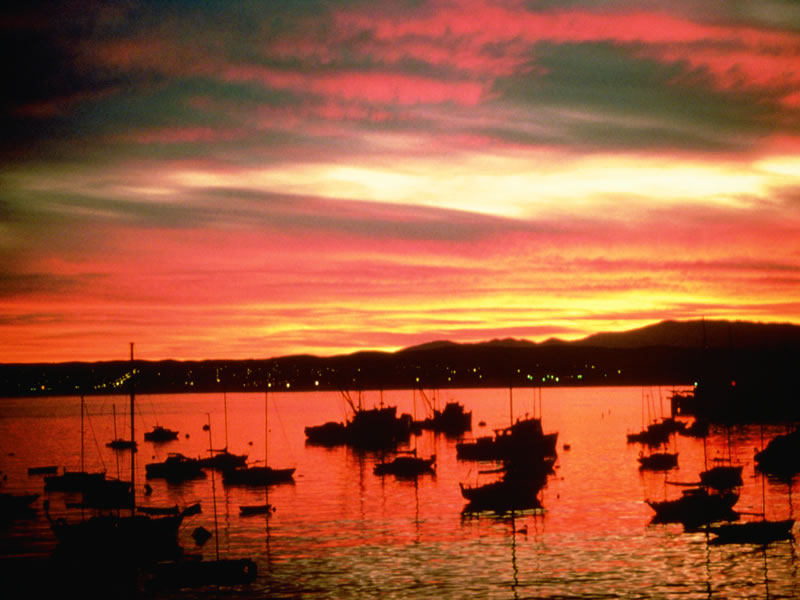 American Sky USA Travel Specialist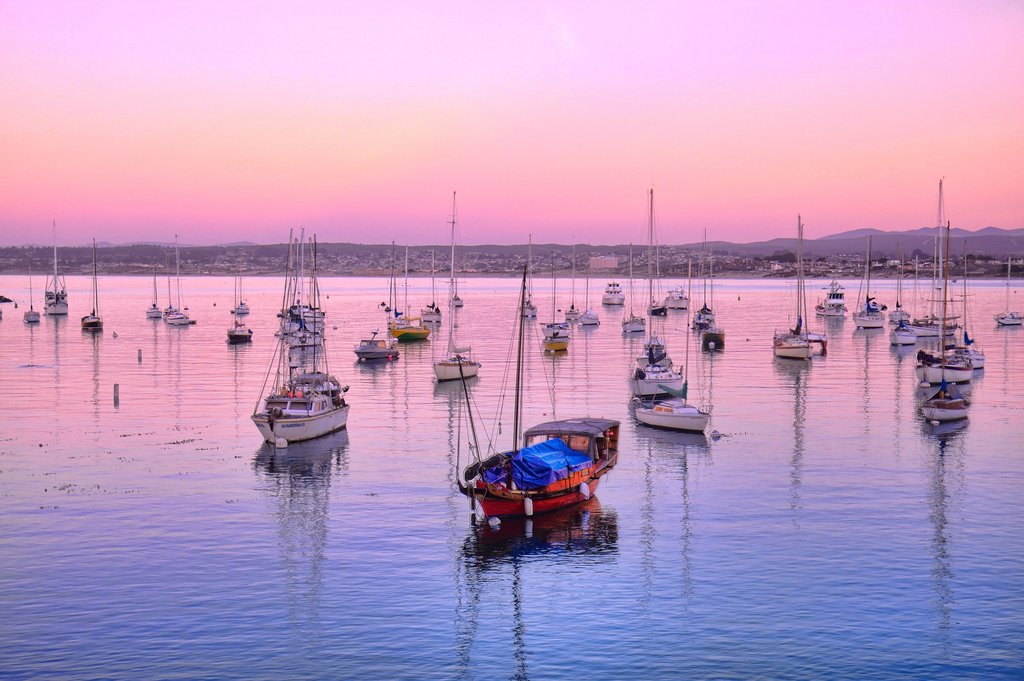 Flickr – zzzrandyzzz

---

Gravdigr Tuesday Apr 2 04:01 PM

Those first two pics are just stupid gorgeous.

---

orthodoc Tuesday Apr 2 05:31 PM

I was in Monterey with my third son on his 13th birthday. It was one of the best days of my life. Very fond memories of a flat-out gorgeous place.

---

SPUCK Wednesday Apr 3 06:58 AM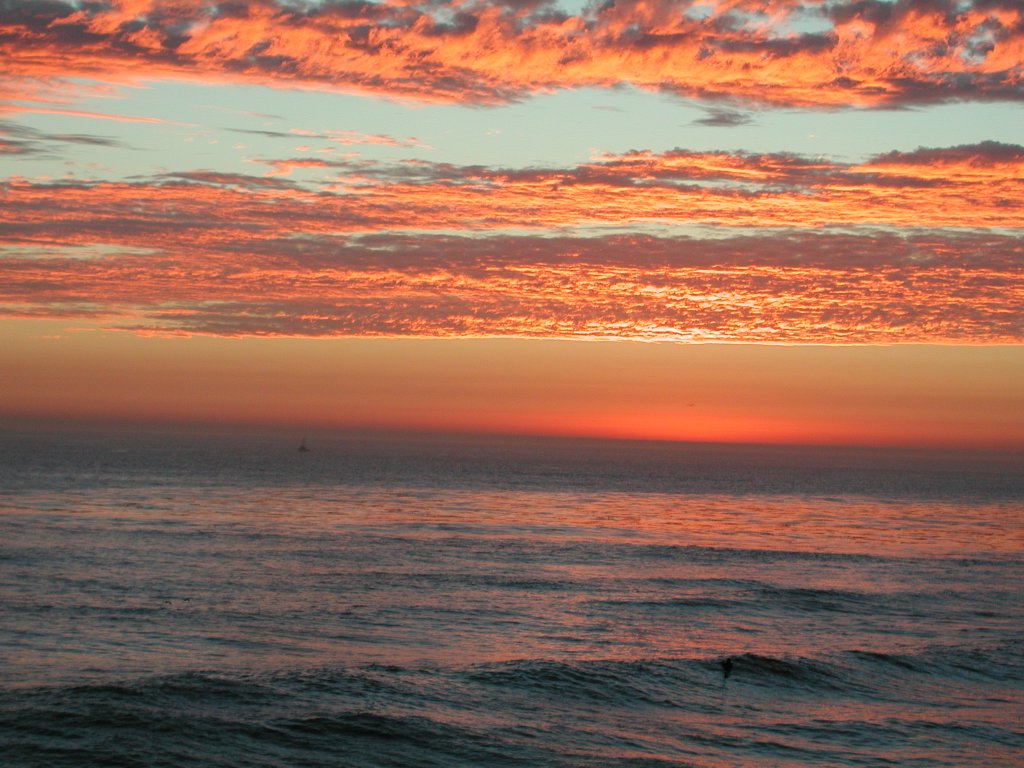 Speaking of the bay.. Here's one I took off of West Cliff Drive in Santa Cruz on the "sunny side of the (Monterey) bay".

---

CaliforniaMama Wednesday Apr 3 03:04 PM

I am always so amazed at the color variations the sky can make. I guess that on the coast lines it is much more dramatic because of the water in the air.

---

Gravdigr Wednesday Apr 3 04:22 PM



I'm here all week, folks.

Try the Rhodesian Ratback.

---

infinite monkey Wednesday Apr 3 04:38 PM

*snickers*

---

infinite monkey Wednesday Apr 3 04:38 PM

Cliff Driver: good pron name

---

SPUCK Thursday Apr 4 07:24 AM



No I'm not a cliff... wait! I did in fact fall off that very cliff!

I was in the second grade and lived a very short block from that cliff. The entire cliffs and the beach were my playground. I knew every crack and crevice. There were huge smooth rocks that seasonally were exposed and at just the right tide you could slide down them at a blistering speed to smash into the waves.

There was the absolutely coolest place NO one else knew about. It was a large jagged rock standing out in the surf. It was about the size of a two story two-car garage. There was a slope with with a curve on the front and a lip. Directly above the curved lip was an eroded hole near the top. I found I could crawl into that eroded scoop and wait for a big set of waves to roll in. As long as they were no taller than the upper curved lip when they hit they'd be directed straight up in front of the scoop. I could sit there and an enormous wave would build, (and huge tension!), as it approached. When it hit. WoW. Tons of water would jet straight up in front of my face. If I stuck my arm out a foot it would've been torn off. It went from almost silent as it approached to deafening violence that started out white then shifted to near darkness and mayhem, then sunny and calm all in about a 20 second period.

But I digress.. On day while skirting the cliff I tripped taking a header right for the edge. It's about four stories to the beach. Of course I saw my short life flash before my eyes while frantically scrambling for anything to arrest my trip down. I snagged the ice plant, of which there's tons of around there. It stopped my plunge about the time the cliff face became vertical. I very carefully used it to pull myself back up the face. To this day I have a warm place in my heart for ice plant. Course now they want to tear it all out to revert it back to something else.

---

sexobon Friday Apr 5 05:56 PM

I lived up on the Presidio for half a year. Almost everyday, right after classes, I'd go for an hour's (round-trip) motorcycle ride south on 1 to sew some curves together and wind down. I really did let the good times roll.

---

SPUCK Saturday Apr 6 01:31 AM

South. That would get you to about Davenport. Past Devil's Slide and the huge cliffs of Waddel Creek.

BTW They're abandoning Devil's Slide and have routed the highway thru an enormous tunnel recently.

http://www.sfgate.com/bayarea/articl...#photo-2656617

http://www.kiewit.com/projects/heavy...de-tunnel.aspx

---

sexobon Saturday Apr 6 04:45 AM

I meant that I lived up on the Presidio of Monterey rather than down on the beachfront or downtown.

---
Your reply here?

The Cellar Image of the Day is just a section of a larger web community: a bunch of interesting folks talking about everything. Add your two cents to IotD by joining the Cellar.