CaliforniaMama Saturday Sep 22 10:58 AM

September 22, 2012 - Eyebombing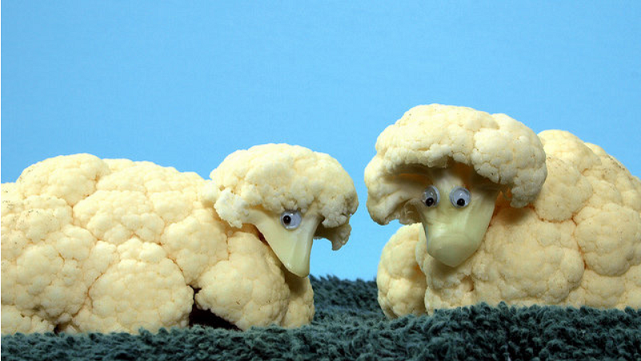 Eyebomb sheep by amanda b.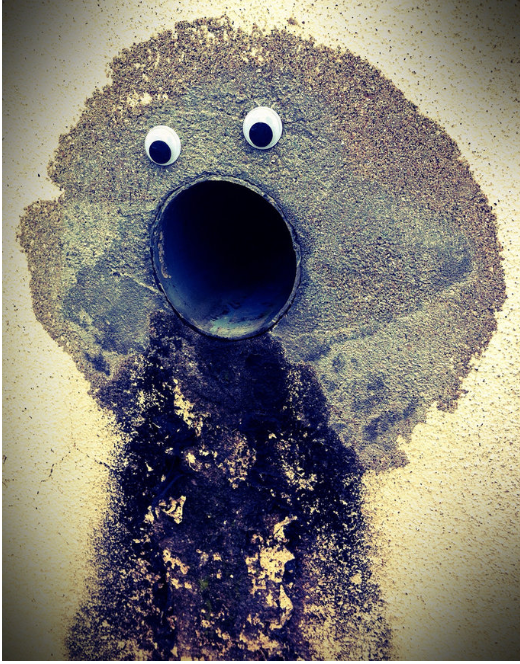 Eyebomb drain pipe by DireClownFail

---

jimhelm Saturday Sep 22 11:10 AM

http://www.acmoore.com/p-32172-glue-...pkg-multi.aspx

---

monster Saturday Sep 22 03:01 PM

I love to do this. I added googly eyes to the care package for Regular Joe when he was in Iraq. It was Regular Joe wasn't it? i can't find the thread now.

Now regarding IOTD -mint sauce or cheese sauce?

---

SPUCK Sunday Sep 23 06:27 AM

---

Trilby Sunday Sep 23 09:17 AM

I'm pretty sick of the 'saucing' everything idea.

I'm not French ffs.

Just deep fry the stuff and be done with it.

---

Sundae Sunday Sep 23 09:29 AM

Blame The Weather Girls.
It's Raining Men has the lyrics, "According to all sauces (what sauces now?)"
Up until then, you would politely succumb to dressings or dips. Now women want sauces.

---

monster Sunday Sep 23 10:55 AM

mmm roast lamb. Wonder if we have any in the freezer? I suspect not. We have cauliflower and cheese.....

---

jimhelm Monday Dec 17 02:37 PM

I bought a pack of googly eyes yesterday when I was at the craft store. planned to do some eye bombing with the kids... but when I opened the pack they were NOT self stick!

I was perturbed.

I will now buy a large selection of sizes in self stick eyes, and do this thing. Kids will get some in their stocking, too.... a Family that vandalizes together....

---

Chocolatl Monday Dec 17 05:27 PM

Attachment 42167

Coke machine at Kitsune's office.

---

jimhelm Monday Dec 17 07:03 PM

WIN

---

glatt Monday Dec 17 07:30 PM

I got some of those eyes for my daughter's stocking this year.

That coke machine made me snort several times. It's perfect.

---

Kitsune Monday Dec 17 07:45 PM

"Well hello, ladies..."

---

Dagney Monday Dec 17 08:02 PM

Jim - don't throw those eyes away just yet - get yourself a packet of glue dots (usually in the scrapbook adhesive area of the craft stores), they work just as nicely. (And are easy to clean up too).

---

BigV Monday Dec 17 08:05 PM

Kitsune *and* Dagney making back to back posts at the end of 2012?!?

:shivers:

Great to see both of you again! You're not... harbingers of anything are ya?

---

Kitsune Tuesday Dec 18 07:43 PMa new year begins ending with a "3". Oooooooo.

---

Clodfobble Tuesday Dec 18 11:29 PM

---

Dagney Wednesday Dec 19 08:35 PM

You don't have plans for Saturday, right?





---

BigV Wednesday Dec 19 10:03 PM

Well, warch showed up to bid farewell to Pearl, that leaves you one short of an Apocalypse, so, for now, yes.

---

Dagney Wednesday Dec 19 10:36 PM

we're working on it

---

Chocolatl Friday Dec 21 07:04 PM

Saw this online and thought of this thread. Attachment 42206

---

jimhelm Friday Dec 21 08:01 PM

My eyes arrived today. I just eye bombed the smokers outpost at Victory brewing. Ill get a pic on the way out.

---

jimhelm Friday Dec 21 08:45 PM
---

jimhelm Friday Dec 21 09:53 PM

Another smoke break, and what do we find in the parking lot? A Honda CRV with a six point skull lashed to the grille.


while we smoked, the owner of the car came out and noticed the eyes. he loved it.

---

jimhelm Saturday Dec 22 08:26 AM

Attachment 42214

Attachment 42215

Attachment 42216

Attachment 42217

---

ZenGum Saturday Dec 22 06:10 PM

I thought that said Cherry Chill'n Nissan.

---

jimhelm Sunday Dec 23 08:15 AM

Well, the giant does have a soul patch....

---

Shawnee123 Sunday Dec 23 09:35 AM

I laughed and laughed, as the giant got closer and closer.

---

Chocolatl Sunday Dec 23 09:36 AM

Same here -- I got a good guffaw out of the last one.

---
Your reply here?

The Cellar Image of the Day is just a section of a larger web community: a bunch of interesting folks talking about everything. Add your two cents to IotD by joining the Cellar.