SPUCK Tuesday Apr 10 01:25 AM

April 9, 2012 First step's a doozer.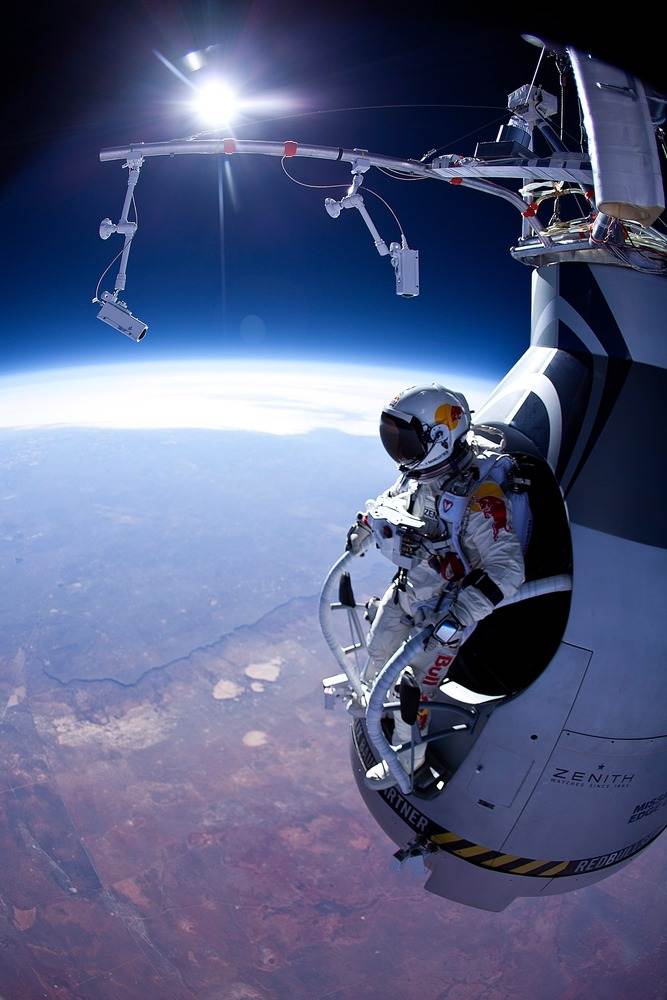 One giant leap


http://www.bbc.co.uk/news/science-environment-17399985
---

Trilby Tuesday Apr 10 08:04 AM

Hey! I can see my house!

---

Sundae Tuesday Apr 10 09:24 AM

That genuinely took my breath away.
Terrifying.

---

sexobon Tuesday Apr 10 11:00 AM

It looks like he just finished testing a prototype orbiting outhouse for NASA.

---

classicman Tuesday Apr 10 12:37 PM

nuckin' futs!

---

infinite monkey Tuesday Apr 10 01:21 PM

See, I could totally do that. It looks like fun. Safer than the interstate.

---

classicman Tuesday Apr 10 01:46 PM

yeh sure, till that guy pulls outta the drop off cloud and ...


---

infinite monkey Tuesday Apr 10 01:58 PM

*snortle*

That'd be my luck. "Oh look, i'm in space. I'm Rocket Woman...HEY ASSHOLE YOU ALMOST KILLED ME...grumble grumble, came outta no where!"

---

Gravdigr Tuesday Apr 10 04:58 PM

One word.

Bird strike.

What?

---

onetrack Wednesday Apr 11 11:12 AM

Two words - Red Bull

Now, I've heard that Red Bull gives you a high in exhilaration - but this is taking it to ridiculous heights!

---

Cyber Wolf Wednesday Apr 11 05:08 PM

Okay, now I'm curious exactly where the whole atmospheric re-entry burn begins. I guess it's still higher than 46.5 miles up...? Or maybe you need to come in at a certain angle? I keep thinking this guy would land with a serious case of hot pants.

---

Happy Monkey Wednesday Apr 11 05:40 PM

It's when you hit the atmosphere at an orbital speed, and use it to brake. A baloon isn't likely to be moving very fast relative to the atmosphere.

---

Aliantha Wednesday Apr 11 07:02 PM

---

glatt Thursday Apr 12 08:12 AM

And a follow up question. Is terminal velocity variable depending on altitude? Seems like the air is thinner up there, and wouldn't slow you down as much. I would expect the jumper to accelerate quickly up to some terminal velocity, and gradually slow down slightly as the air got thicker, and then finally slow down a lot when the chute is deployed.

---

Lamplighter Thursday Apr 12 09:35 AM

---

SPUCK Friday Apr 13 07:10 AM

* In this case the splatter will be confined to the inside of the special splatter bag. This will allow easy no-fuss cleanup.



---
Your reply here?

The Cellar Image of the Day is just a section of a larger web community: a bunch of interesting folks talking about everything. Add your two cents to IotD by joining the Cellar.