sandypossum Tuesday Feb 14 03:25 AM

February 14, 2012 - Competitive finch warbling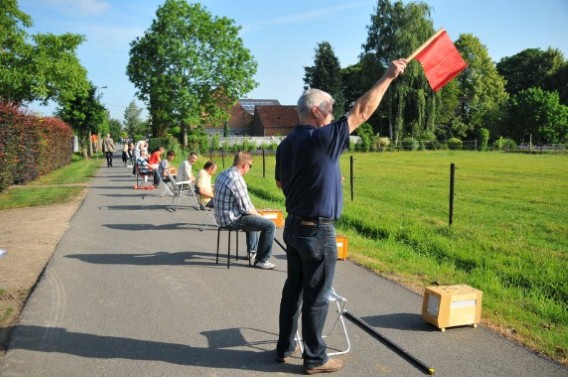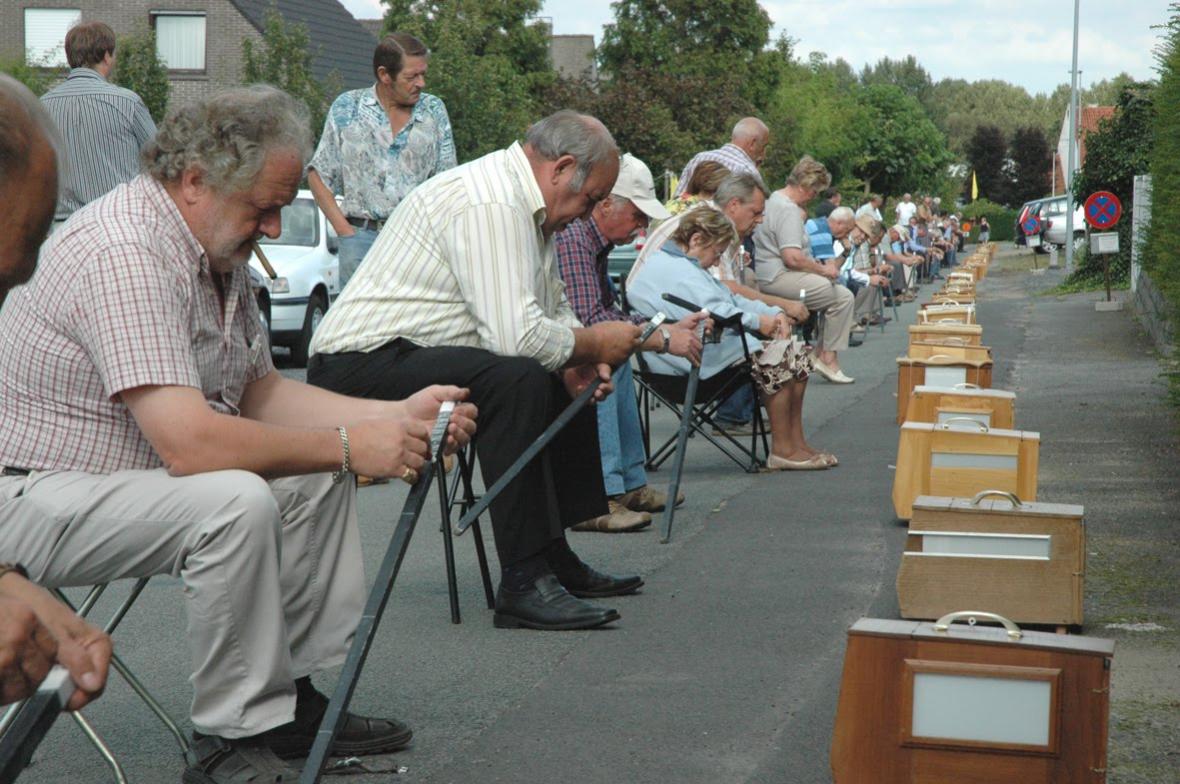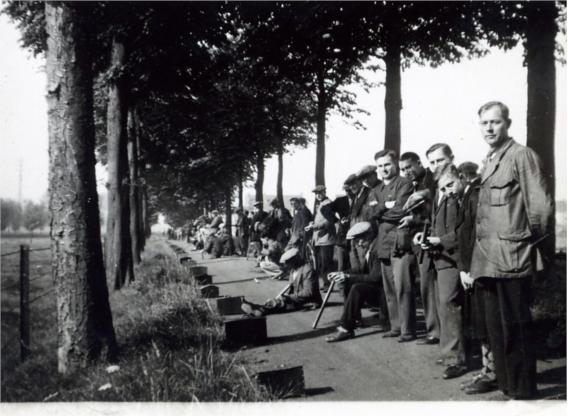 Behold the Flemish hobby of "vinkenzetten", also known as "finch sport" or "concours de pinsons"

Vinkenzetten is a competition whereby finchers (finch owner/trainers) sit with a finch cage along a path with about 2 metres between fincher and finch. They count how many songs the finch sings in one hour, and mark this with chalk stripes on a special wooden stick. The finch cages have opaque glass windows, so that the finch has nothing to distract it. This way, undisturbed, it will sing as many songs as possible. The finches much sing the correct song; young finches learn the song by listening to experienced older birds. Some learn them from listening to recordings. If they sing other songs, these do not count. The winner is the owner of the finch that sings the most correct songs.

I have not been able to find any English language websites with info on this hobby (but haven't looked too hard yet). I first heard about it when I lived in the Netherlands. The Dutch have a bit of an amused attitude toward the Belgians, and I have to admit, this sort of thing does not help their cause to be taken more seriously.

---

sandypossum Tuesday Feb 14 03:26 AM

Ah, can one of our Big Giant Heads please make the pics show? Thank you!

---

Sundae Tuesday Feb 14 06:08 AM

Seems open to the possibility of cheating to me!
But as an Englishwoman I have never met the noble Belgian fincher so I am probably projecting my own snidely ways.

---

Aliantha Tuesday Feb 14 06:19 AM

Yeah, I was wondering how they can tell if they've been cheating.

---

ZenGum Tuesday Feb 14 06:38 AM

I guess test cricket was too exciting for these people.

I think the sound might be lovely, although I'm put off by making them all sing the same song. What song, I wonder? Finchland Uber Alles?



Clearly, some kind of Finch pie is called for.



Finch onion soup?

---

Griff Tuesday Feb 14 06:39 AM

I love it.

---

sandypossum Tuesday Feb 14 07:31 AM

---

Sheldonrs Tuesday Feb 14 11:36 AM

Why does this remind me of the book "I Know Why The Caged Bird Sings"?

---

classicman Tuesday Feb 14 02:54 PM

I love the woman in blue from the top pic...
Looks like she already fell asleep. Ha!

---

Sundae Tuesday Feb 14 05:06 PM

Quote:

Originally Posted by

Sheldonrs

Why does this remind me of the book "I Know Why The Caged Bird Sings"?

Because the birds are black...?

Oh, doesn't work.
Great book though.

---
Your reply here?

The Cellar Image of the Day is just a section of a larger web community: a bunch of interesting folks talking about everything. Add your two cents to IotD by joining the Cellar.