sandypossum Friday Nov 25 03:56 AM

Nov 25, 2011: Placenta Spaghetti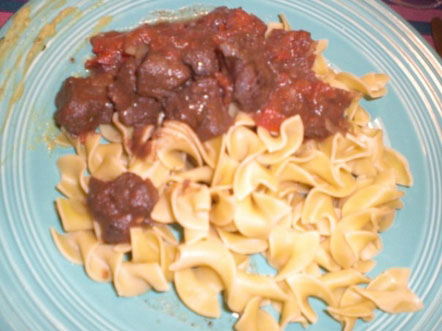 I know it's Friday so a cute furry creature is properly called for, but I thought I would save all ye dwellars some time today, as you USAans will be recovering from the festivities and not have the energy to think up recipes. So, rather than post a picture of a cute furry human baby, I cut straight to the cooking and thought I would post this. (Also, it may help some of you to regurgitate some of the excesses, thus saving you from dieting.) And my apologies to any of you who have actually made dinner from your baby's placenta! No offence, but... YOU'RE EATING PART OF YOUR OWN BODY!

This recipe can be found here, along with Placenta Cocktail, Placenta Lasagne, Placenta Stew, Placenta Roast, and Placenta Sandwich. Here's a blog entry of a Placenta Party.

Or you can do what most animals do and just eat it, raw and warm, just after it comes out. Gives you something to do while the baby finds its feet.

---

SPUCK Friday Nov 25 05:02 AM

Yes.. You know it's Friday.



But do you know what MONTH it is?!

---

Trilby Friday Nov 25 07:37 AM

This seems rather passive-aggressive.

---

CaliforniaMama Friday Nov 25 08:24 AM

---

CaliforniaMama Friday Nov 25 08:31 AM

Really? People do these things? Really?



When my friend's baby girl was born, the midwife held up the placenta to show us (hubby about passed out). She asked if they wanted to take it home. They politely declined. I wondered why someone would want to take it home.

I was surprised, actually. I thought it would be considered biohazard material.

I wonder what they put it in? A takeout container?



I did have one friend who was going through a "native" phase and had her baby at home, alone with hubby and daughter (and no midwife!!), in the backyard or something. They buried the placenta at the base of a tree.

She then had a nervous breakdown that lasted 3-4 years.

---

CaliforniaMama Friday Nov 25 08:33 AM

Thanks for the day off.



I wondered what I was going to post. I totally forgot it was Friday. Feels like Saturday to me.

---

Trilby Friday Nov 25 08:36 AM

Sorry.

It just made me want to vom.

---

footfootfoot Friday Nov 25 08:54 AM

I think eating your own boogers is definitely a gateway activity that can easily escalate (or is it spiral out of control?) to eating your placenta.

It's a goddamn slippery slope people.

GET YOUR FINGER OUT OF YOUR NOSE!

---

Sundae Friday Nov 25 09:41 AM

I think it's a great idea.
But I do need to point out that that's not spaghetti.

---

ZenGum Friday Nov 25 07:30 PM

Rational brain: there's a lot of valuable nutrients in that.

Emotional brain:

---

sandypossum Saturday Nov 26 12:13 AM

And also to, you know, make the picture show up? I still don't know how to do that.

---

Undertoad Saturday Nov 26 12:40 AM

this is done

---

sandypossum Saturday Nov 26 03:06 AM

Thanks, UT!

---

SPUCK Saturday Nov 26 07:27 AM

---

Glinda Sunday Nov 27 03:42 PM



---

ZenGum Monday Nov 28 01:37 AM

Actually, IIRC, placenta is chock full of stem cells, which if cryogenically frozen can be kept for potential theraputic use later in life. Seems a waste to eat it.

---
Your reply here?

The Cellar Image of the Day is just a section of a larger web community: a bunch of interesting folks talking about everything. Add your two cents to IotD by joining the Cellar.