CaliforniaMama Monday Nov 14 08:31 AM

November 14, 2011 Vertical Gardens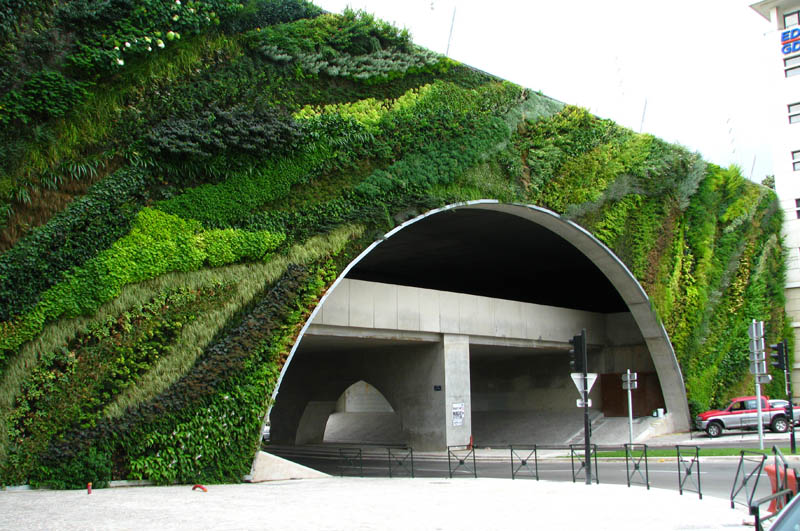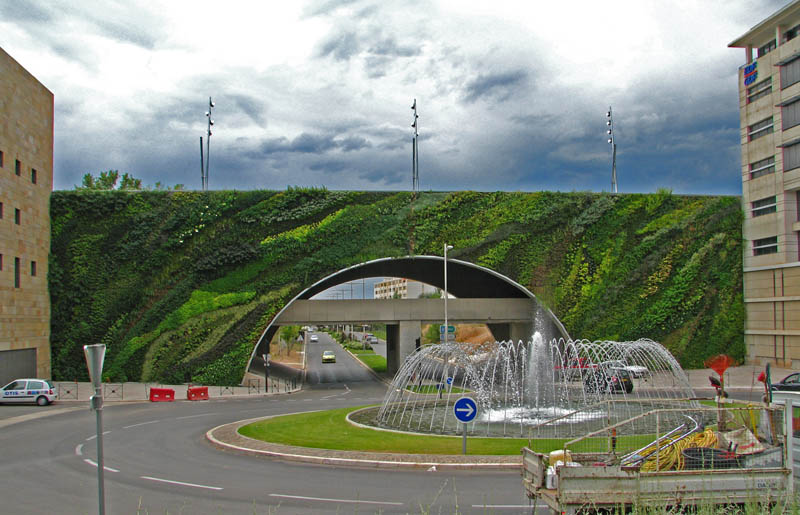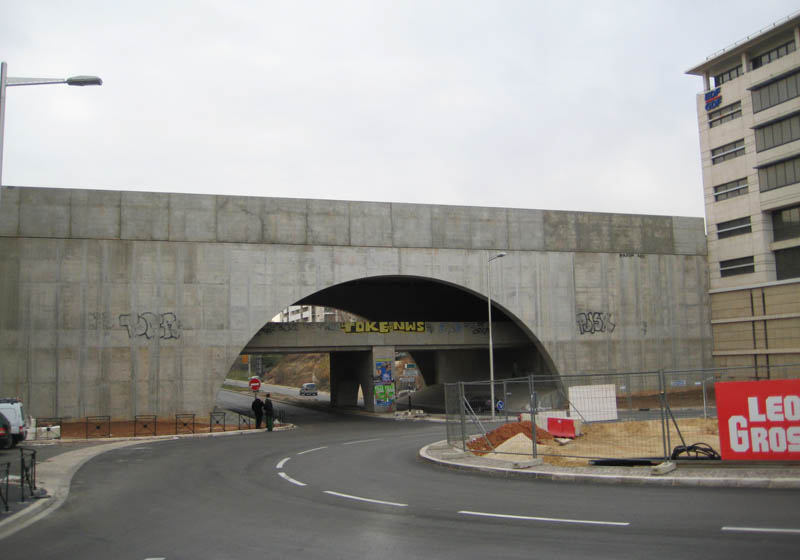 Artwork and Photography by Patrick Blanc

More vertical gardens at Twisted Sifter

---

glatt Monday Nov 14 08:34 AM

Looks a lot better than an ugly concrete wall.

---

Undertoad Monday Nov 14 08:41 AM

Ch-ch-ch-chia tunnel

---

infinite monkey Monday Nov 14 08:44 AM

Is the grass greener on the other side, though?

---

Gravdigr Monday Nov 14 04:11 PM

No way that's America. We don't believe in unnecessary beauty.

---

glatt Monday Nov 14 04:24 PM

The most important part, for me, is how they do it:



Quote:

The Vertical Garden is composed of three parts: a metal frame, a PVC layer and a layer of felt. The metal frame is hung on a wall or can be self-standing. It provides an air layer acting as a very efficient thermic and phonic isolation system.

A 1 cm-thick PVC sheet is riveted to the metal frame. This layer brings rigidity to the whole structure and makes it waterproof. A felt layer, made of polyamide, is stapled on the PVC. This felt is rotproof and its high capillarity allow an homogeneous water distribution. The roots grow on this felt.

Plants are installed on this felt layer as seeds, cuttings or already grown plants. The density is about thirty plants per square meter.

The watering is provided from the top. Tap water must be supplemented with nutrients. Watering and fertilisation are automated.

The whole weight of the Vertical Garden , including plants and metal frame, is lower than 30 kg per square meter. Thus, the Vertical Garden can be implemented on any wall, without any size or height limitation.



---

SPUCK Tuesday Nov 15 06:18 AM

Beats hell out of the inevitable graffiti.

---

Griff Tuesday Nov 15 06:29 AM

Wonderful and it got Lil'Pete thinking this morning.

---

ZenGum Tuesday Nov 15 07:14 AM

I love it. It might only have a small impact on air quality, but it would also have a big impact on noise, and would help reduce heat in summer.

---

CaliforniaMama Tuesday Nov 15 10:20 AM

This is the way we do it in California.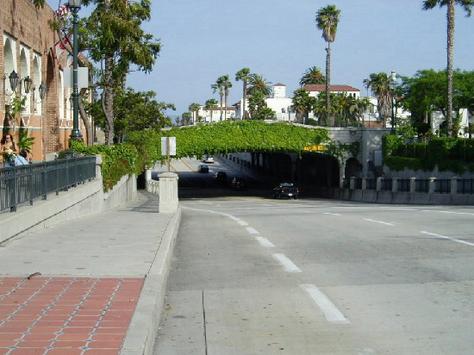 ---

Lamplighter Tuesday Nov 15 10:33 AM

This is how it's done in Oregon...naturally
/

---

classicman Tuesday Nov 15 01:53 PM

very nice pic, lamp.

---

Wombat Tuesday Nov 15 05:38 PM

Love it.

---

Spexxvet Wednesday Nov 16 11:12 AM

In this political environment, people would ask "How will we pay for the water? How can we afford someone to water it?"

---

infinite monkey Wednesday Nov 16 11:15 AM

I was thinking that too, Spexx. THE COST THE COST...are these shovel-ready jobs? Who's paying for it. Huh? Who?

Sigh...

I'm thinking of the trail trestle turned bike path in my town. This sure would pretty up that area.

---

Spexxvet Wednesday Nov 16 11:21 AM

And local plants would help. Unfortunately, they're not usually the prettiest.

---

Griff Wednesday Nov 16 06:07 PM

Moss or lichen might be easy enough to start IM.

---

ZenGum Wednesday Nov 16 06:54 PM

Would it speed up the dacay of the concrete wall behind it? Especially if there are cracks the water can sep into, and then roots can grow into.

Apart from that I still really like it.

---

zippyt Wednesday Nov 16 07:10 PM

how the hell would you cut that ???
I bet it would involve a treadmill some roller skates and a helicopter

---

ZenGum Wednesday Nov 16 07:21 PM

So, if we stuck roller skates on the bottom of a helicopter and then put it on a treadmill, would it mow a vertical garden?

---

HungLikeJesus Wednesday Nov 16 08:26 PM

Quote:

Take that, you freaky piece of shit. You don't mow another guy's lawn.



---

SPUCK Thursday Nov 17 06:32 AM

Quote:

Originally Posted by

infinite monkey

I'm thinking of the trail trestle turned bike path in my town. This sure would pretty up that area.

Until all those bikes, children, mothers, toddlers, rumbling, horns, shaking, running, screams, sparks, severed limbs, trestle dives, moaning, sirens, helicopters, etc etc.


---
Your reply here?

The Cellar Image of the Day is just a section of a larger web community: a bunch of interesting folks talking about everything. Add your two cents to IotD by joining the Cellar.