CaliforniaMama Saturday Sep 10 11:40 AM

September 10, 2011 Owling

Owling is the art of crouching, like an owl, in interesting places. Like planking, someone takes a picture and you post it on the internet.

Like this: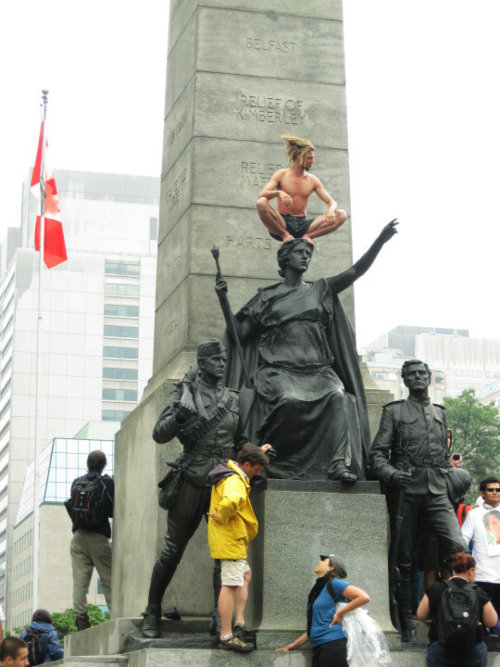 Photo credit: fuckyeahyoga

This is said to be the first owling image: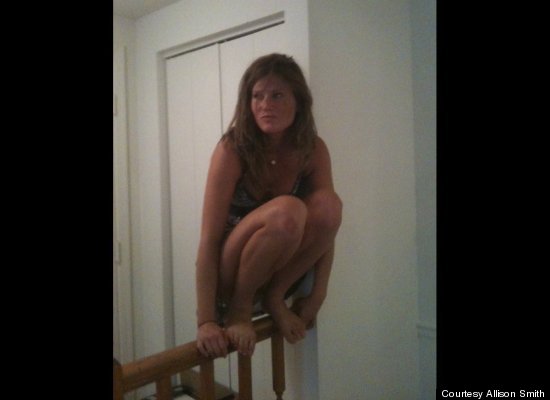 This is Allison Smith. She is believed to be the first example of owling. She says she posed for the photo and, as a joke, posted it on Facebook with the phrase "Owling?"

Now, there is an owling Facebook page.

---

GunMaster357 Saturday Sep 10 02:20 PM

All in all, I believe there will howls of laughter when they hole themselves in the ground like an awl.

---

Griff Saturday Sep 10 03:08 PM

I see it says farts under flock of seagulls boy's butt... is this a more complicated meme or just happenstance?

---

monster Saturday Sep 10 07:20 PM

When are we going to see a craze for Spiking -that is balancing on one's erect penis in unusual places?

---

Clodfobble Saturday Sep 10 07:52 PM

One is all you need. (NSFW language)



---

manu Friday Sep 16 06:17 AM

find it cooler that planking, where you look plain ridiculous, sometimes facing mud/ground/dirt...

The girl picture reminds me of birdy ...

http://www.cifras.com.br/arquivos/ca...6986,birdy.jpg

---

DanaC Friday Sep 16 06:24 AM
Yes! It is very reminiscent of Birdy.

---

DanaC Friday Sep 16 06:28 AM

According to the Daily Mail, both Planking and Owling have been ousted from the top spot by the craze 'Batmanning'


Personally, I think the Owling pics are much nicer. Of the three that's the one that has the most artistic appeal to me.

---

glatt Friday Sep 16 08:22 AM

Look how flushed their chests and faces are. Wonder if that's blood pooling there, or if they just happen to get sunburned while wearing life vests.

---

infinite monkey Friday Sep 16 08:24 AM

They removed their wifebeaters for the sake of the photo op.

---

Clodfobble Friday Sep 16 08:44 AM

A friend of my mom's was hanging that way off a piece of playground equipment to entertain his young daughter. He slipped off, landed on his neck, and became paralyzed.

Makes planking on a cliff edge seem downright safe.

---

infinite monkey Friday Sep 16 08:47 AM

It would have been totally hilarious if those guys had done the YMCA while hanging upside down!

Or even O-H-I-O!

---

CaliforniaMama Friday Sep 16 10:42 AM

---

Sundae Friday Sep 16 10:46 AM

I am Birdy!

Oh, no, sorry.
I am Spartacus.

---

infinite monkey Friday Sep 16 11:14 AM

Bye Bye Birdy (sic)

---

CaliforniaMama Saturday Sep 17 08:01 AMBirdy.

---
Your reply here?

The Cellar Image of the Day is just a section of a larger web community: a bunch of interesting folks talking about everything. Add your two cents to IotD by joining the Cellar.