jimhelm Tuesday Sep 6 04:47 AM

September 6th, 2011: this is not a painting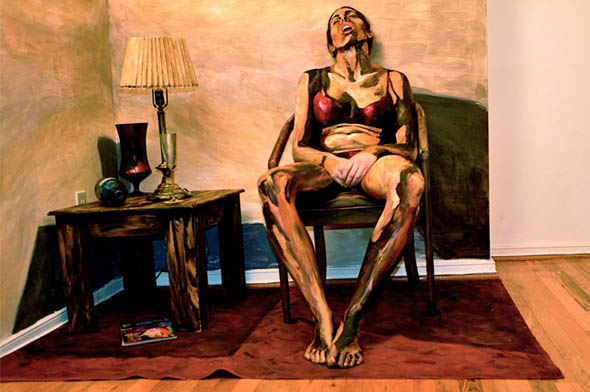 Sure looks like a painting....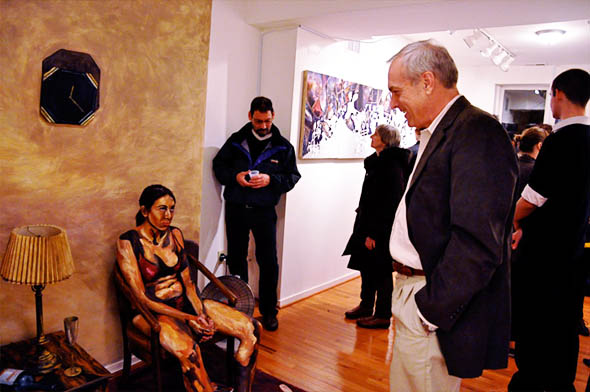 Isn't.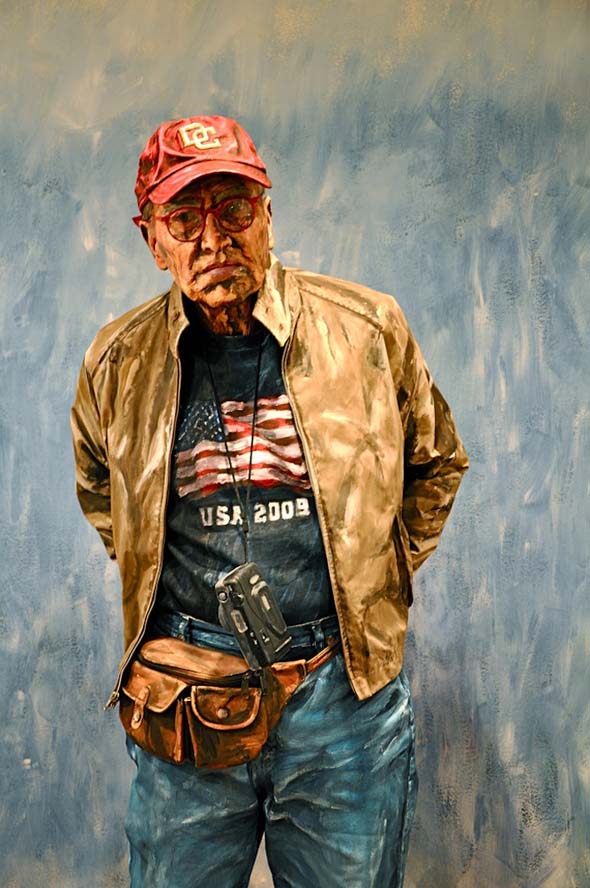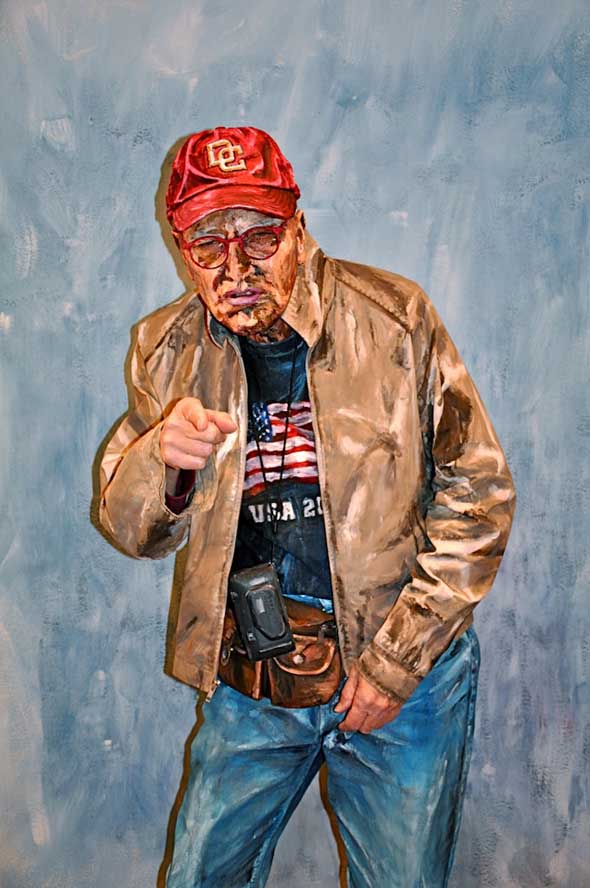 Alexa Meade uses acrylics to make real people look like paintings, an displays them live to be photographed in front of matching backdrops.

It's cool because its backwards

---

Aliantha Tuesday Sep 6 04:51 AM

performance art almost...but not quite.

Awesome!

---

DanaC Tuesday Sep 6 07:06 AM

That's so fucking cool! How cool is that?

---

infinite monkey Tuesday Sep 6 08:02 AM

That's pretty freakin' cool, is how cool that is!

Oh, to have any talent whatsoever...

---

DanaC Tuesday Sep 6 08:10 AM

Yah. I'm not bad if I have something simple to copy, but I have like zero artistic talent. That all went to Our Kid. He can sketch, paint, sculpt or build anything. Ridiculously talented.

Mind, mum's very artistic. The pair of them have an eye for shape and colour and stuff that just passes me by entirely :p They come up with these plans for redecorating or rebuilding a room or a piece of furniture, and I just can't see it. Can't visualise it at all. I just nod along. Then they show me the finished product and it's gorgeous.

---

footfootfoot Tuesday Sep 6 08:41 AM

---

DanaC Tuesday Sep 6 08:42 AM

'Xactly.

---

CaliforniaMama Tuesday Sep 6 08:43 AM

It's like an inverted trompe l'oeil. I love it when artists come up with something so completely unique. Thanks for sharing this!

---

HungLikeJesus Tuesday Sep 6 10:00 AM

Now someone needs to take one of those photographs and make a painting that looks just like a photograph of a painting.

---

Sundae Tuesday Sep 6 10:07 AM

Oh to have talent, perseverance, luck, ambition, drive, self-belief, luck and the right contacts.

I tell you, by this time next year I'd be a millionaire!

---

BigV Tuesday Sep 6 04:11 PM


Then it's a memory.

---

Kristen Tuesday Sep 6 05:49 PM

That's awesome! But....he doesn't do their hands... looks kind of weird.

---

CaliforniaMama Wednesday Sep 7 08:33 AM

It's that hint that artists give us about their art.

---

Sundae Wednesday Sep 7 09:46 AM

You have to leave a spot to let the skin breathe.
Otherwise they die.
It's true, I saw it on Goldfinger.

---

infinite monkey Wednesday Sep 7 11:17 AM

---
Your reply here?

The Cellar Image of the Day is just a section of a larger web community: a bunch of interesting folks talking about everything. Add your two cents to IotD by joining the Cellar.