xoxoxoBruce Tuesday Oct 12 03:34 AM

Oct 12, 2010: Happy Pills

The USA is a nation of junkies. Drugs, legal, illegal, and legal if you can afford the medical connection, rule the day.
We are not alone in this respect, other nations are following (leading?) suit.

In Barcelona a store has opened where anyone can walk in off the street and buy...

Happy Pills!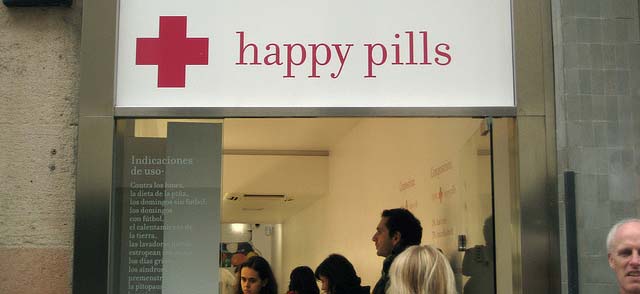 They are doing a thriving business, too.


Happy Pills = happy people = happy nation.


I think we need them here in the states.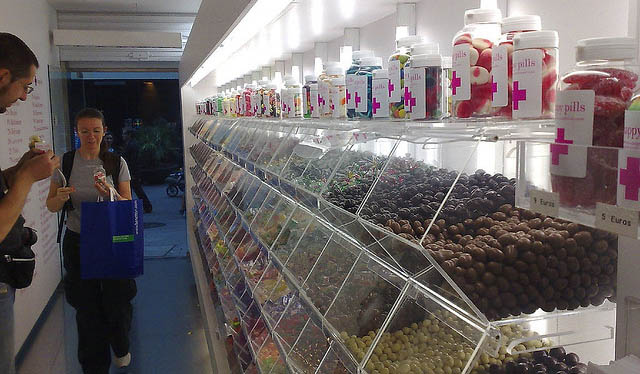 I don't remember where I found these pictures, maybe someone will pop in and tell us... hopefully without getting all pissy like last time I forgot.

But heres the Happy Pill website.

I found the website

---

Rhianne Tuesday Oct 12 04:47 AM

By Norwegian artist NocturnalMoth: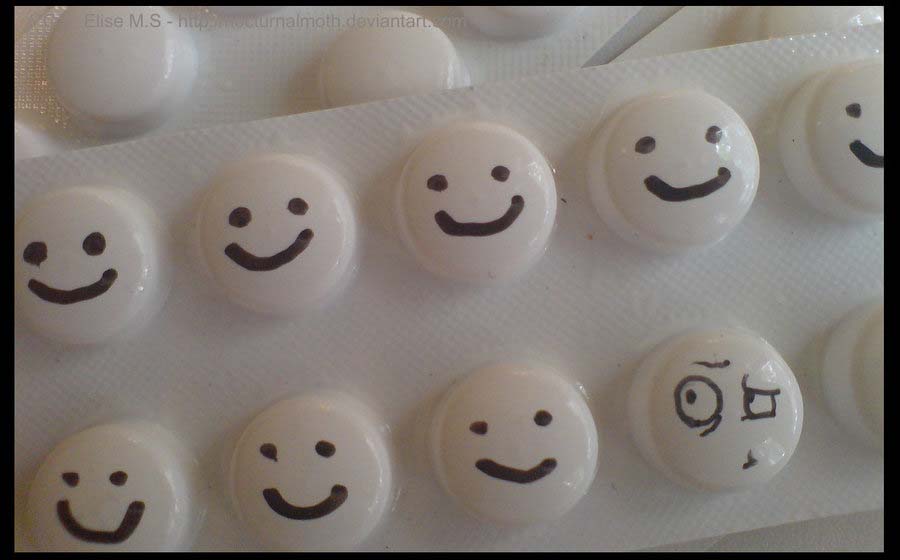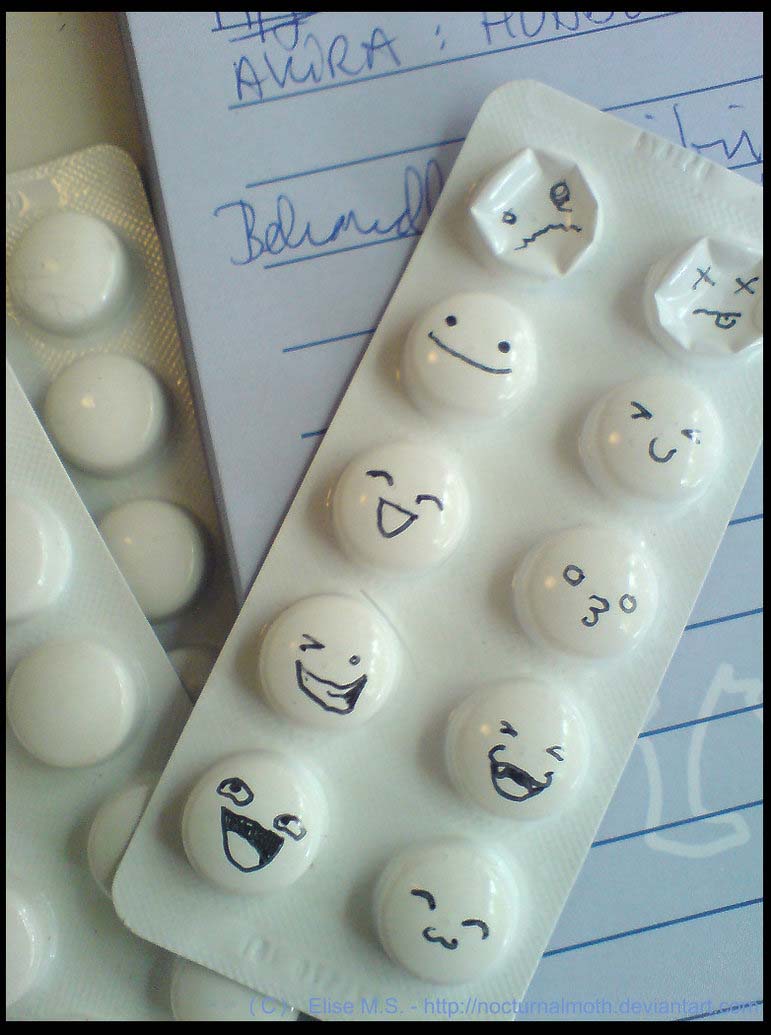 You can see more of her photography here:

http://nocturnalmoth.deviantart.com/...EGGS-and-PILLS

---

spudcon Tuesday Oct 12 08:34 AM

The choco pills look suspiciously like M&Ms. Very much happy pills. ;-p

---

Spexxvet Tuesday Oct 12 08:56 AM

Are there any vodka pills?

---

newtimer Tuesday Oct 12 09:37 AM

I hate trying to swallow pills. You guys got anything in a suppository?

---

bbro Tuesday Oct 12 10:27 AM

Want! I wonder if they ship to the US.

---

classicman Tuesday Oct 12 12:32 PM

I think what we have is called Candy Kitchen ...

---

Gravdigr Tuesday Oct 12 04:45 PM

Are there any make-her-want-me pills?

---

Gravdigr Tuesday Oct 12 04:46 PM

---

BigV Tuesday Oct 12 07:26 PM



---

xoxoxoBruce Tuesday Oct 12 08:22 PM

Class! Class! These are happy pills, not solve all the problems in your life pills. You've drugs and booze for that.

---

blase Thursday Oct 14 02:16 AM

My wife said it was *not* funny when I referred to her birth control pills as such

---

xoxoxoBruce Thursday Oct 14 02:19 AM

Yeah, wives have a strange sense of humor.

---

Happy Monkey Tuesday Oct 19 11:36 AM

---

Trilby Tuesday Oct 19 11:46 AM

---

footfootfoot Tuesday Oct 19 12:51 PM

...for all the good that suppository did for me I might as well have just shoved it up my ass...

---

SamIam Wednesday Oct 20 03:36 PM

The last time I was in Europe - been a while - you could buy just about anything you wanted in the pharmacies. I availed myself of several bottles of Swiss, pharmaceutical quality speed. Dang that was good stuff!

I don't see what purpose it serves to make meth and many other drugs illegal. My little rural town is jam packed with meth users just like everywhere else. Legalize amphetamines - the consumer will get a purer, safer drug with a better high, and it will be cheaper as well. In addition, the government could tax it just like it does alcohol, and get a whole new source of badly needed income.

(and no, I'm not a meth user - that was just an example)

---

xoxoxoBruce Wednesday Oct 20 03:38 PM

Plus everyone would lose weight, and be more productive.

---

classicman Wednesday Oct 20 04:48 PM

Plus they could eat more and therefore buy more, stimulating the economy.

---

spudcon Wednesday Oct 20 05:45 PM

Plus they would stimulate the dental and dermatology industries.

---

HungLikeJesus Wednesday Oct 20 10:26 PM

Legalizing prostitution should stimulate the economy.

---

footfootfoot Wednesday Oct 20 10:52 PM

that's not all it would stimulate
(cheap shot, but hey, it's me)

---

HungLikeJesus Wednesday Oct 20 10:54 PM

I served it to you.

---
Your reply here?

The Cellar Image of the Day is just a section of a larger web community: a bunch of interesting folks talking about everything. Add your two cents to IotD by joining the Cellar.