xoxoxoBruce Friday Jun 25 01:23 AM

June 25, 2010: Kitty's 9th Life

Better get a dog... or a Mongoose.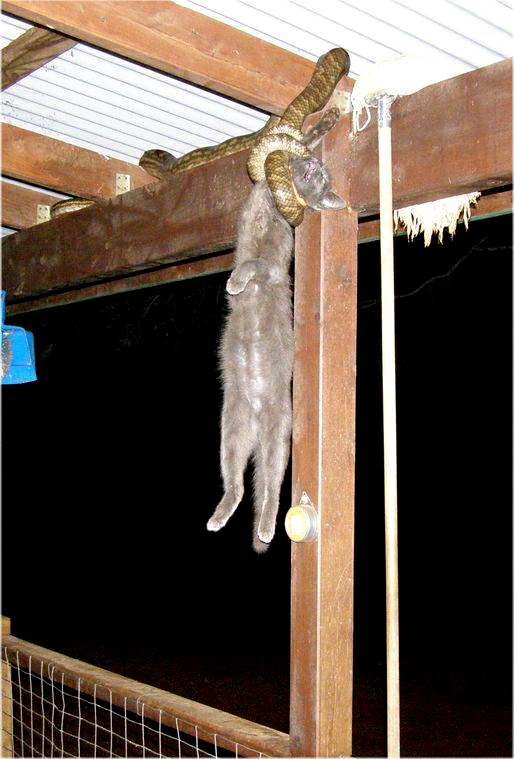 ---

BigV Friday Jun 25 02:00 AM

weird.

you just never see the pussy going into the snake.

---

zippyt Friday Jun 25 03:34 AM

That Sir is fucked UP !!!

---

SPUCK Friday Jun 25 04:57 AM

Mongi only work with cobras - the slowest of them all.

I new a herpetologist who'd tested the theory and found... boas love to eat mongooses.

I don't recognize that snake model. Seems sort of Australian but I dono.

I'm having a hard time understanding this picture. If it was a constrictor why and how would it be up 8 ft in the rafters somewhere a cat wouldn't be - with a cat? They don't back up once they attack. So it wouldn't back back up into the rafters after being on the floor making a kill.




This makes it all too clear.. It wasn't the dingos.

---

Pie Friday Jun 25 09:13 AM

Aren't Friday pics supposed to be "awwwwww..." not

?


Totally harshed my morning.

---

classicman Friday Jun 25 09:14 AM

I'm too upset at the poor kitty to be mad at xob.

---

classicman Friday Jun 25 09:15 AM

For Pie ....


---

ZenGum Friday Jun 25 09:37 AM

@ classic.


Uh, yeah it is kinda grim.

I can't say if that snake is Aussie or not, but it isn't a carpet python which is our most common python.

---

fargon Friday Jun 25 09:40 AM

Thats not even nice, all I can think about is that poor kitty.

---

newtimer Friday Jun 25 10:26 AM

Lacking any rope, Mittens killed a snake, tied it into a noose, and jumped off the highest rafter he could find. Ever since his owner had him fixed ('broken' is more like it, thought Mittens), he found he had lost the will to live any more.

---

Clodfobble Friday Jun 25 10:27 AM

Also, what in the world makes you say a cat wouldn't be in the rafters? You only have cats with no legs or something?

---

Shawnee123 Friday Jun 25 10:30 AM

A good image of the day would be someone with gangrene of the genitals slicing their wrist with a butter knife while spiders crawl on their face and a giant clown lady barfs on them.

---

monster Friday Jun 25 10:36 AM

---

spudcon Friday Jun 25 10:37 AM

Great idea Shawnee! I'll get on it right away!

---

monster Friday Jun 25 10:38 AM

Maybe the cat isn't quite dead in that pic.... maybe the camera person snapped a quick shot to aid the vetinary paramedics and then rushed to rescue the poor wee thing? See, it's waving.....

---

classicman Friday Jun 25 11:08 AM

Ok so the cat repeatedly refused to clean the floor. Therefore mother snake had to take thing into her own hands, so to speak and force the cat to get the job done. Clearly the snake brought the cat up there just so that it could reach the mop.

---

spudcon Friday Jun 25 11:16 AM

And the good witch said "Now you can all live in harmony, happily ever after." The End.

---

Spexxvet Friday Jun 25 11:22 AM

---

xirene Friday Jun 25 02:27 PM

Really disappointed in you

I've been a daily visitor to the IotD for about 5 yrs now, and this is my first comment, sadly to say that I will probably not be back.

You should have put a warning on this photo. This completely messed up my morning. I'm used to the Friday IotD being a cute or at the very least interesting animal photo, not a snuff shot.

You really failed here. Tasteless does not begin to describe the photo.

---

monster Friday Jun 25 02:30 PM

Would you have felt the same if the cat had a limp snake in it's mouth?

I still maintain the cat's not dead. yet.

A warning might've been nice, though.

---

classicman Friday Jun 25 02:44 PM

... agreed. This image was quite out of character for what most have come to expect as the IotD on a Friday..

@xirene - That being said, I think to make such a harsh decision based upon one out of thousands - seems a bit, no, way over the top.

---

lookout123 Friday Jun 25 02:52 PM

---

lumberjim Friday Jun 25 03:03 PM

and yet, the first time you get upset, you are motivated to whine and cry about it. I'm very dissapointed in YOU. glad you're leaving. don't let the door hit your weak pointless ass.

---

lookout123 Friday Jun 25 03:06 PM

Hey LJ, maybe we should start a thread to discuss the problem of bloodsucking lurkers and how to fix the problem. could you work on that for us?

---

lumberjim Friday Jun 25 03:13 PM

My theory is that most lurkers are democrats and communists.

---

lookout123 Friday Jun 25 03:20 PM

Absolutely, as evidenced by the fact that they suck and hate america. Counting down the 3 minutes until Redux posts a government paid study refuting this premise.

---

Diaphone Jim Friday Jun 25 03:41 PM

We haven't had a graphic caution in a looong time (if you don't count the fako velvet painting of the monkey and the leopard). I wonder if one here would have kept anyone away, especially xirene (who apparently joined today to say goodbye) and usually tougher shawnee.
I would have looked anyway, thought medium-yuck and enthusiastically gone on to read these comments.
The photo is quite a few places on the web, but with never an explanation, except for maybe Australia and maybe python.
Most predators have a pretty good eye for what to kill, sometimes called a prey image or picture. While the extent of the snake is hard to determine, it looks as if he has bitten off more than he can chew, so to speak.
I would not be surprised to find that they were both dead and then set up.

---

Shawnee123 Friday Jun 25 03:47 PM

Huh? What did I do?



At least my joke was remotely funny!

---

squirell nutkin Friday Jun 25 04:09 PM

We identify with cats to a greater degree than snakes it seems. Fact is on this planet, every one and everything lives at the expense of something else's life. Something has to die so that you can live.

Still, what makes that a sad picture is two fold:

1. Most of us identify with the cat
2. The death of the cat did not increase the number of pictures of naked chicks.

---

Cloud Friday Jun 25 08:48 PM

seriously awful.

---

HungLikeJesus Friday Jun 25 09:02 PM

I think the title was sufficient warning.

---

Flint Friday Jun 25 09:06 PM

Oh crap! A useless, non-contributing leach was needlessly upset during the passive consumption of their daily FREE entertainment. Well, luckily I know something about the internet. NOBODY who says they "are leaving" REALLY leaves. Especially a worthless, do-nothing lurker whose existence serves no discernable purpose. I happen to know that "xirene" will be back around, time and time again, to see the result of their childish little tirade.

By the way, if this image "ruins your day" then you seriously need to go see a physician to correct the chemical imbalances that are wreaking havoc upon your already enfeebled brain tissue. A strong, well-adjusted person such as myself looks at that image and says "That's life!"

---

jinx Friday Jun 25 09:15 PM

Yeah!
And don't forget to hit the tip jar!

---

squirell nutkin Friday Jun 25 09:44 PM

Yeah!
And don't let the tip jar hit your ass on the way out!

What jinx said.

---

Flint Friday Jun 25 09:55 PM

IotD Crossover©

Don't end up with the tip jar up your ass!

---

ZenGum Friday Jun 25 10:01 PM

---

Flint Friday Jun 25 10:03 PM

Life is death. Death is life.

---

ZenGum Friday Jun 25 10:13 PM

True freedom is doing what you are told. Flint is sane.

---

Pie Friday Jun 25 10:53 PM
Death makes me sad. Sorry if you think I'm unhinged.

---

Flint Friday Jun 25 11:11 PM

No, you're cool. You didn't pull the crybaby "I'm leaving" routine like xirene.

---

squirell nutkin Friday Jun 25 11:13 PM

---

xoxoxoBruce Friday Jun 25 11:24 PM

I checked with Hallmark, they don't have an apology card for that image, so suck it up.

---

monster Friday Jun 25 11:32 PM

They don't? If anyone has Hallmark shares... SELL!

Meanwhile...

Sometimes the cats in our lives
Get taken from us by surprise
But a snake in the hand
Is worth 12 bucks a pound
So cheer up and see the bright side

---

aero geek Friday Jun 25 11:57 PM

It is just an image of one animal (possibly) killing another one. The end. It's just nature. There are no evil animals as far as I can tell and I don't get how someone can claim that there was something wrong with that image which is merely a momentary observation of nature. I also wonder if xirene is a meat eater and realizes what animals go through just before they are slaughtered. Reading IOTD for five years and now going to stop because of one post? Yeah, right!

---

xoxoxoBruce Friday Jun 25 11:59 PM

She's rather hang out on Deviant Art.

---

dezireless Friday Jun 25 11:59 PM

I just joined today. Death and empathy are a funny thing. Too often we accuse the predator of being the bad guy when even we ourselves take the role of snakes. The predator prey relationship predates the concepts of good and evil.

---

spudcon Saturday Jun 26 12:02 AM

---

lumberjim Saturday Jun 26 12:03 AM

it's what I do.

:: takes a bow ::

---

xoxoxoBruce Saturday Jun 26 12:04 AM

Welcome to the Cellar, dezireless.



Not you, spudcon.

---

HungLikeJesus Saturday Jun 26 12:40 AM

It's just WWF.

Relax.

---

SPUCK Saturday Jun 26 05:00 AM

That snake was hired by one of the two hundred slaughtered bird's relatives that were killed by the cat - merely for 'entertainment'. It was just a balancing of the books.

---

toranokaze Saturday Jun 26 05:37 AM


And Cat it is whats for dinner

---

Pie Saturday Jun 26 08:30 AM

The WWF is the World Wide Fund for Nature.





World Wrestling Entertainment is the WWE:





Don't fuck with the panda.

---

squirell nutkin Saturday Jun 26 02:26 PM

.

---

Cicero Saturday Jun 26 02:26 PM

Sick. Sometimes I find the natural world to be sick and repulsive. So why am I so apt and ready to defend it all the time?
Move along/ off quasi-rant.

---

squirell nutkin Saturday Jun 26 02:40 PM

Too much Disney at an impressionable age. Don't feel bad, it has happened to all of us.

---

ogwen69 Saturday Jun 26 03:22 PM

<delurk>

Been reading this for years, love the site - miss it when I'm on holiday, occasionally post.

Animals kill animals to eat. I pay people to kill cows so I can haz cheezburger. It's how the world works.

Maybe the title could have given a little more warning, I was a little taken aback by the image, maybe 'cat runs out of lives' or something.

I think never visisitng again is a bit of an over reaction. Unfortunatley we don't live in a world where everything is teh fluffeh so, yeah, that's all i've got to say

</relurk>

(p.s. for the pedants I know my html tags don't work even in theory but hey....)

---

monster Saturday Jun 26 05:32 PM

<appreciates>
Teh ogwen
</appreciates>

---

SPUCK Sunday Jun 27 06:21 AM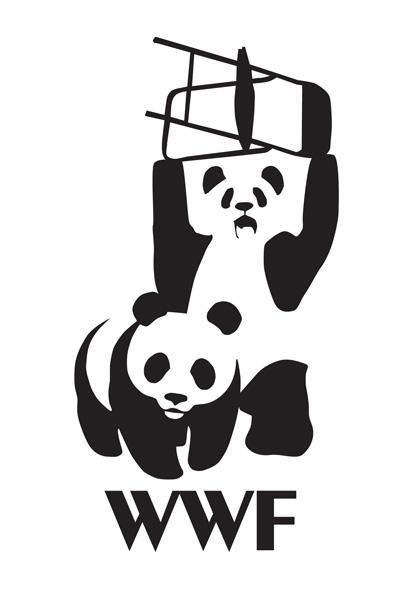 ---

Gravdigr Sunday Jun 27 02:55 PM

I don't really want to see dead household pets. If I'd posted that picture you people would have clogged the internet to condemn for it.

---

Gravdigr Sunday Jun 27 02:59 PM

---

Gravdigr Sunday Jun 27 03:10 PM

That said, IF I were a snake person, instead of the cat-lover that I am, I might be all "Fuck, yeah! Go snake!", but, I ain't, so, I'm all "Godammit, I didn't need to see that!"

---

HungLikeJesus Sunday Jun 27 03:18 PM

I was much more disturbed by the video of the monkey with the pet frog.

---

squirell nutkin Sunday Jun 27 06:14 PM

---

Flint Sunday Jun 27 07:27 PM

---

HungLikeJesus Sunday Jun 27 07:55 PM

---

Mayor of Shekou Sunday Jun 27 09:03 PM

OK, I'm starting to get all riled up over this post. Here I am, hungry as heck, and not one of you has come through with a halfway decent recipe! I mean, come on, think of the opportunity: TWO main ingredients to work with!

---

classicman Sunday Jun 27 09:15 PM

---

HungLikeJesus Sunday Jun 27 09:43 PM

I've checked all of our books for kitten stuffed snake recipes, but so far nothing.

---

jinx Sunday Jun 27 09:46 PM

Couldn't be much different than turducken I would think...

---

squirell nutkin Sunday Jun 27 09:47 PM

It's in the one with "Frog a la Peche"

---

BigV Sunday Jun 27 11:09 PM

One man
One woman

Bon appetit!

ps, I prefer mine with somewhat less hair, but to each his own.

---

Gravdigr Monday Jun 28 04:49 PM

We're talking about household pets, not animals living in the wild.

And I am not wrong. I have a different opinion.

---

BigV Monday Jun 28 05:25 PM

Good point, Gravdigr. I especially like your correct distinction about your opinion.

---

Spexxvet Monday Jun 28 05:47 PM

---

lumberjim Monday Jun 28 06:13 PM




edit: In My Opinion! almost forgot that bit...

---

squirell nutkin Monday Jun 28 10:03 PM

---

SPUCK Tuesday Jun 29 06:07 AM

New movies coming out:
Pride and Prejudice and Zombies
Abraham Lincoln: Vampire Hunter
(seriously!)

---

stevecrm Tuesday Jun 29 07:36 AM

mi-OWWWWW

---

Sundae Tuesday Jun 29 07:59 AM

---

BigV Tuesday Jun 29 01:25 PM

And by agreed, I mean an utterly self-evident gross understatement.

---

BigV Tuesday Jun 29 01:30 PM*funny* sentence!!!

---

Gravdigr Tuesday Jun 29 05:39 PM

Lumberjim:



Now. This ---> is me saying a person has got to be fucked up in the goddamned head to not be at least somewhat affected by a household pet being shown dead and dangling from the jaws of whatever killed it. Be the pet a cat, dog, or a parakeet (which I hate by the way, but I still will be at least somewhat affected when a pic of one dangling from the jaws of a warthog shows up.) I may not breakdown in tears or start a Save-The-Parakeets foundation, but I ain't gonna lie to myself and say "That's life."

---

lumberjim Tuesday Jun 29 06:06 PM

but it IS life.

I wish it was the cat that is STILL eating my trash!

---

Flint Tuesday Jun 29 06:06 PM

We can either try to shelter ourselves from the reality of life, or we can embrace it fully. And, after all, we really have no choice--this is the world we live in! The Native Americans worshipped the spirits of the animals they consumed...lazy modern man doesn't even stop to consider that this meat was ever part of a living creature. Life IS death, because to LIVE we must EAT. To EAT is to KILL (whether you hide this reality from yourself, or not). And, yes, vegetables are alive too. If you eat the ROOT of a plant you have taken its life in an irreparable way.

Snakes live, snakes eat, snakes kill. Cats live, cats eat, cats kill. Man lives, man eats, man kills. If this bothers you, you are literally having a schizophrenic break with REALITY.

You keep saying "household pet" as if that distinction exempts them from the reality of life. It doesn't! Nor are YOU exempt.

You keep saying what kind of reaction a person should have to a PICTURE of this situation. Well, let me tell you, the time that I found my dog (whom I had literally raised from birth, including bottle feedings and the whole nine yards) dead on the lawn, next to a dead snake, it pretty much cured me of ever having crybaby, Walt Disney type reactions to a ƒucking PHOTOGRAPH of a similar situation. Don't believe me? Look it up--I'm pretty sure I have posted about this before.

When I say "That's life" I MEAN IT goddamnit. THAT. IS. LIFE. If you don't want to accept that then you are choosing to be ignorant. The end.

---

classicman Tuesday Jun 29 10:04 PM

Uh not to be a wet blanket or anything, but from the cats perspective .... thats death, not life. jussayin

---

Gravdigr Wednesday Jun 30 01:57 AM

I deny your reality, and substitute my own. (I read that somewheres.)

---

Adak Wednesday Jun 30 02:27 AM

No doubt that it is our reality, Flint. That reality's effect on us is definitely on a sliding scale, however. No one is going to be strongly shocked by a carrot or head of lettuce, hanging from a constrictor's tight coils.

When it's a pet, it's a lot more affecting, of course. If it were your child, or spouse, the effect would be incredibly strong.

It's a natural reaction to help us remember "snake's coils are deadly", and stay safe.

Inferences of mental health based on the person's sensitivity to that stimuli, are unfounded. As you've shown, that sensitivity will change, depending on their exposure to it.

---

xoxoxoBruce Wednesday Jun 30 03:45 AM

Awww, reality to harsh?
Is that's what's bothering you Bunkie?
Then have some nice mellow fantacy....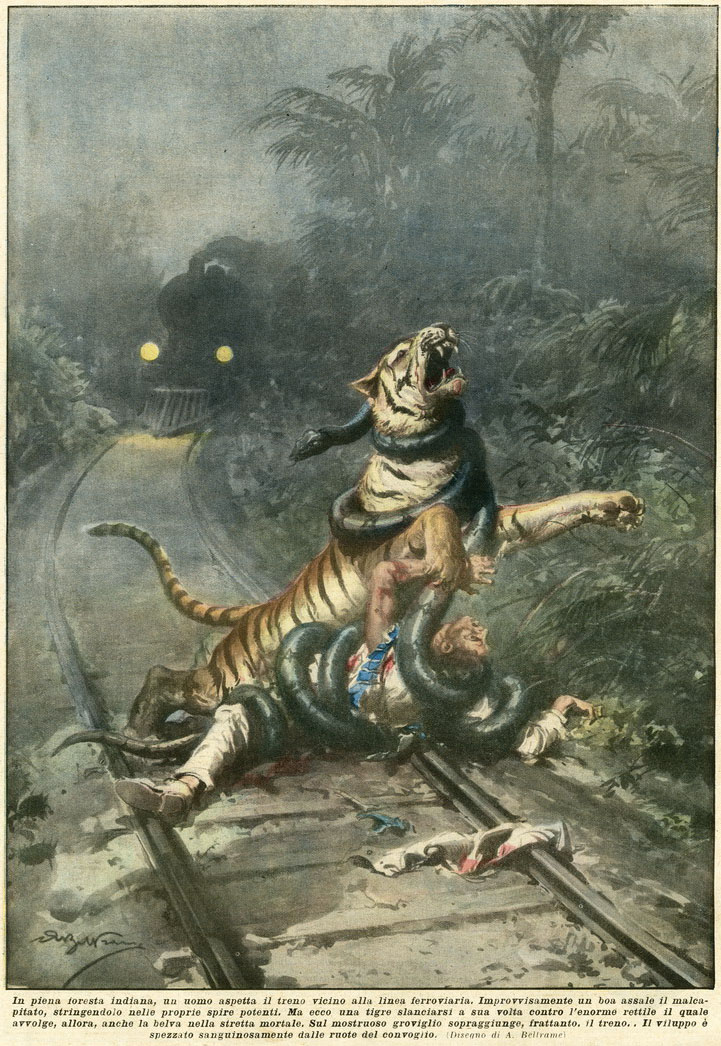 ---

SPUCK Wednesday Jun 30 05:53 AM

Um.. yeah.. That brings back fond memories of when that happened to me.

---

Sundae Wednesday Jun 30 11:44 AM

---

Pete Zicato Wednesday Jun 30 02:22 PM

Does that mean that there is no picture which you would find repugnant?

BTW, I'm _not_ saying you should or shouldn't find this particular picture repugnant. Just trying to ascertain whether anything pictured would push your buttons and where the line would be for you.

---

Gravdigr Wednesday Jun 30 03:48 PM

He prolly don't have no buttons. Buttons are for pussies. Prolly.

---

classicman Wednesday Jun 30 04:21 PM

Flintz got stix not buttons - duh!

---

xoxoxoBruce Thursday Jul 1 12:27 AM

---

classicman Thursday Jul 1 12:37 PM

---

Flint Thursday Jul 1 01:06 PM

You are correct, a person's sensitivity to stimuli will change depending on their exposure to it. Therefore, it seems that a person has two choices when faced with reality, #1: turn away, and choose to remain sheltered and unable to deal with the real world, or #2: assimilate the new information, embrace it, and advance as a person.

You are correct, I was wrong to state this as a mental health issue. It is actually a maturity issue. A mature person will be able to see an image of a natural death (the kind which occurs billions of times every day) and fully understand what it is, what it means...and it will not be traumatic to them.

You are correct, there is a sliding scale upon which people idenify household pets as family members. I subscribe to that. However, it is actually DISRESPECTFUL to the animal to anthropomorphize its psychological characteristics. When I see the image of the snake and the cat, I naturally empathize more with the "victim" in the image. I do not simply, selfishly, regard the animal as a "teddy bear" that lives within my home, but I fully respect that animal as a predator with its own way of living life. I do not believe that the cat as a species is ignorant about the realities of life and death. In empathizing with the cat psychology, I do not apply my own "soft" human feelings. I am actually being MORE sensitive. I am RESPECTING nature, for what it is.

I insist that to be repulsed by this image is to be truly ignorant and immature.

---

toranokaze Thursday Jul 1 03:47 PM

This has been a long time coming:


Since the cat is already hung proceed to smoke and dry until jerked
Sever room temp. with light garnish.

---

squirell nutkin Thursday Jul 1 04:17 PM

You should read "Cooking with Fernet Branca" I truly think you will enjoy, if not love, it.

---

Gravdigr Thursday Jul 1 04:26 PMwill bite you in the ass one day. God, I wish I could be there to see it.




I'm done with this.....................................................................now.

---

Flint Thursday Jul 1 06:20 PM

---

Jilly Saturday Jul 3 09:01 PM

Wow people. How many dead animals do you pass on the road in a week. And thats live! Do you get all mushy over that? I have been a pet lover and owner all my life and I am amazed at the reaction of some people to this picture. Am I going to hang it on my living room wall? No, but come on, it is an interestesting phototgraph which is what iotd is all about. Right?

<back to lurcking>

---

lumberjim Saturday Jul 3 10:12 PM

YOU SPELLED LURKING WRONG!!!

---

toranokaze Sunday Jul 4 12:37 AM

---

Jilly Sunday Jul 4 10:39 AM

Jim, typing while drinking never one of my strong suits. Spelled interesting wrong too.

---

ZenGum Tuesday Jul 6 09:08 AM

Hey wait a minute ... has anyone used the





---

Trilby Tuesday Jul 6 09:30 AM

you just did.

---

Pete Zicato Tuesday Jul 6 11:01 AM

Did you miss the question, or don't feel like answering?

---

ogwen69 Wednesday Jul 14 04:33 PM

<re-delurk>

I'm quite dissapointed that this hasn't degenerated into a proper flamewar - what is the internet coming to!

And no Godwins Law either....

Eh back in the day...

</re-relurks>

---

classicman Wednesday Jul 14 04:38 PM

Well, I blame you - You got things started and then went off hiding again.

---

Flint Wednesday Jul 14 04:54 PM

---

Shawnee123 Wednesday Jul 14 10:55 PM

.

---

ogwen69 Thursday Jul 15 12:18 PM

*sigh*

Your all gay

and

Where are the upload codez?

---

Shawnee123 Thursday Jul 15 12:34 PM

My all gay what? Broadway Revue?

---

ogwen69 Saturday Jul 17 03:14 AM

tsch tsch shawnee get with your memes linkie anotheerlinkie

---

Shawnee123 Saturday Jul 17 08:37 AM

---
Your reply here?

The Cellar Image of the Day is just a section of a larger web community: a bunch of interesting folks talking about everything. Add your two cents to IotD by joining the Cellar.