xoxoxoBruce Tuesday Apr 13 01:01 AM

April 13, 2010: Hiding Faces

Big Brother is everywhere.


With modern technology, he can have machines watch you with the unblinking eye, 24/7.
But unlike humans, the machine has to identify where your face is, in order to compare it to data base.

Adam Harvey's Blog shows this test of the machine's ability to find faces that are painted.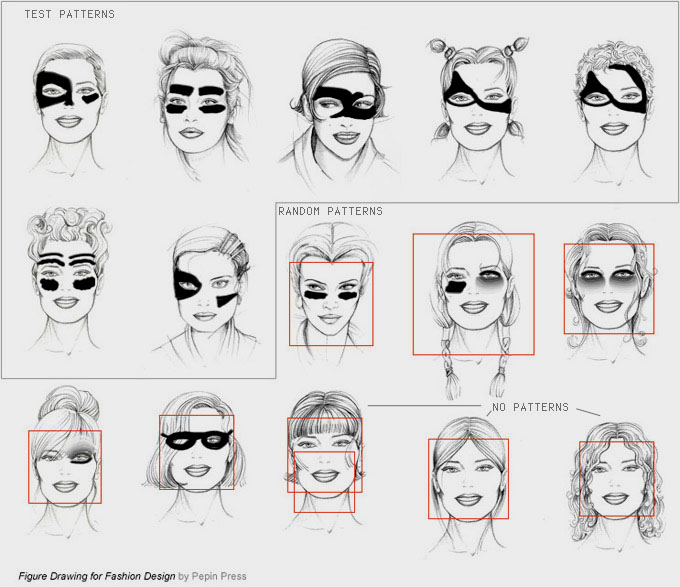 ---

lumberjim Tuesday Apr 13 01:09 AM

If I was going to get a tattoo, I think it would be a facial tattoo.

.....which is to say, I won't be getting a tattoo.

---

Sheldonrs Tuesday Apr 13 09:34 AM

---

glatt Tuesday Apr 13 09:44 AM

If you smear some grease paint on your face, cops are going deem you suspicious, and ask to see identification.

Also this is a technology race and would only work for a little while. If it catches on and becomes a problem, then big brother will just use laser scanning or radar or sonar or something like that to take a picture of the shape of your head.

---

squirell nutkin Tuesday Apr 13 10:06 AM

Not if there's a big festival/party going on or you are wearing a football jersey and have something like #2 on.

---

newtimer Tuesday Apr 13 10:33 AM
Solution: smear random patterns on your face with an infrared paint. The recognition software won't be able to lock on to you and the cops will only see some vaseline-like smudges if they get close.
Problem: Who sells infrared paint?

---

glatt Tuesday Apr 13 10:39 AM

Excellent point.

---

Nirvana Tuesday Apr 13 11:23 AM

Why are "we' hiding from cops?

---

Coign Tuesday Apr 13 11:53 AM

It is my own damn business if I would like to walk down a street in front of a bank without having Big Brother watching my every move.

I don't want, need, or should have a babysitter looking over my shoulder every time I want to leave the house.

---

Diaphone Jim Tuesday Apr 13 03:30 PM

OK, some help here. The article glibly tosses out "the Haar deconstruction."
Google turns up 178,000 hits plain and 150 or so in quotations.
All of the latter seem to refer to, guess what? This study on faces. What seems to be lacking is any discussion about WTF is "Haar deconstruction."
Anybody have a clue?

---

Shawnee123 Tuesday Apr 13 03:32 PM

Haardy-haar.

---

glatt Tuesday Apr 13 03:44 PM

---

xoxoxoBruce Wednesday Apr 14 01:08 AM

If you go to the link ,and click on the Adam Harvey (AH) symbol in the upper right, it will take you to his home page. Scroll down for posts on Haar.

---

ZenGum Wednesday Apr 14 07:10 AM

So, Goth chicks will be invisible to big brother?

---

xoxoxoBruce Wednesday Apr 14 07:14 AM

Only if they're asymmetrical, it appears.

---

newtimer Wednesday Apr 14 10:57 AM

Looks like Gene Simmons and his gang were onto something decades before their time.

---

Diaphone Jim Wednesday Apr 14 12:54 PM

Thanks, guys. The Wikipedia pages on Haar and Daubechies wavelets are especially edifying.

---

squirell nutkin Wednesday Apr 14 01:20 PM

This is an interesting idea though. When I worked in a large commercial darkroom we had night vision goggles (essentially an IR camera) and everyone looked the same. Black or white we all glowed.

---

Nirvana Wednesday Apr 14 01:37 PM

---

glatt Wednesday Apr 14 02:21 PM

How about walking down the sidewalk?

I don't care so much about cameras on private property, like inside stores. I don't like being filmed while walking down the sidewalk. There's a camera at least every block here.

Maybe I should bring my camera to work tomorrow and take a picture of every camera pointed at me along my commute. At least the ones I can see. It would take a while. I'd have to walk slow and really look around so I wouldn't miss any. They are so small now.

---

classicman Wednesday Apr 14 02:34 PM

You gotta admit, that is a very different area than where most of us live/work.

---

glatt Wednesday Apr 14 02:59 PM

It's not any different in this regard than any US city downtown area. I'm not walking past any secure government installations where these cameras are.

---

TheMercenary Wednesday Apr 14 04:59 PM

Maybe you could just put a red square around your face.

---

Sundae Wednesday Apr 14 05:29 PM

We've had this discussion before.
Somewhere.
I don't remember where.

Hang on, let me rewind and see what was being filmed over my shoulder at the time....

Seriously, I only remember because Bruce called me out on an inconsistency. He was right to, and it made me think more about being on CCTV. In the end I still concluded that it's really nothing to worry about.

Look! I'm waving at you all now!
(And Shawnee is humming in the shower)

---

classicman Wednesday Apr 14 08:37 PM

..thats not her

---

monster Wednesday Apr 14 09:32 PM

It'd be just my luck that the day I decided I was fed up with being watched by big brother and donned the asymmetrical face paint, my doppelganger would ice that bitch I've been complaining about....

---

SPUCK Friday Apr 16 07:09 AM

Those paint jobs didn't help Valeria when that snake came shooting into her.
She was hot.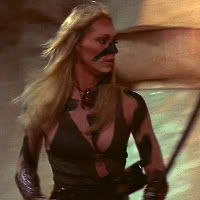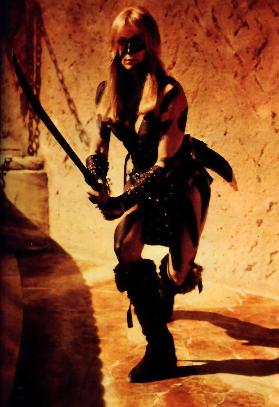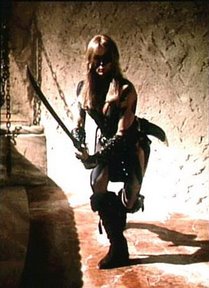 Sandahl Bergman

---
Your reply here?

The Cellar Image of the Day is just a section of a larger web community: a bunch of interesting folks talking about everything. Add your two cents to IotD by joining the Cellar.