xoxoxoBruce Wednesday Feb 10 11:42 PM

Feb 11, 2010: Dog Power

Global warming is producing record snows around these parts, and the Viking kittens are just a silly joke.
So Boston dot com shows us how people around the world are turning to Man's Best Friend, for getting around.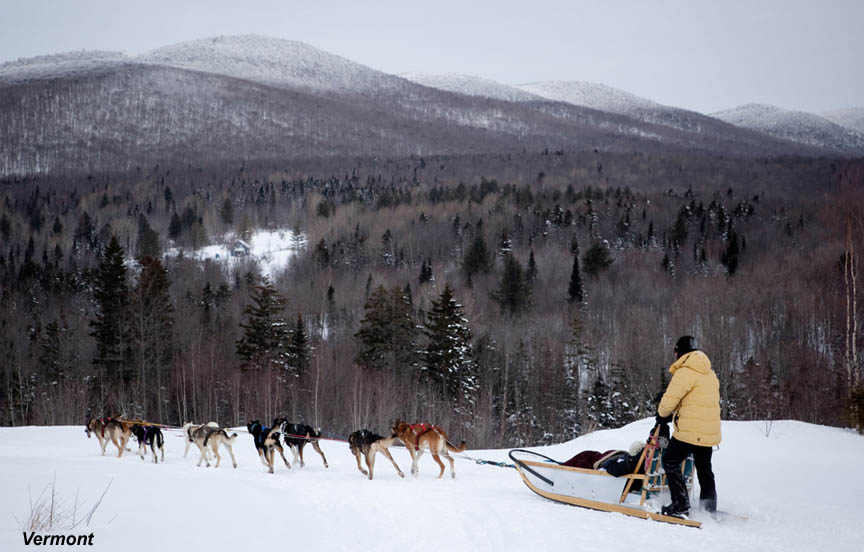 Of course animal rights people will be in a snit, but screw those terrorists.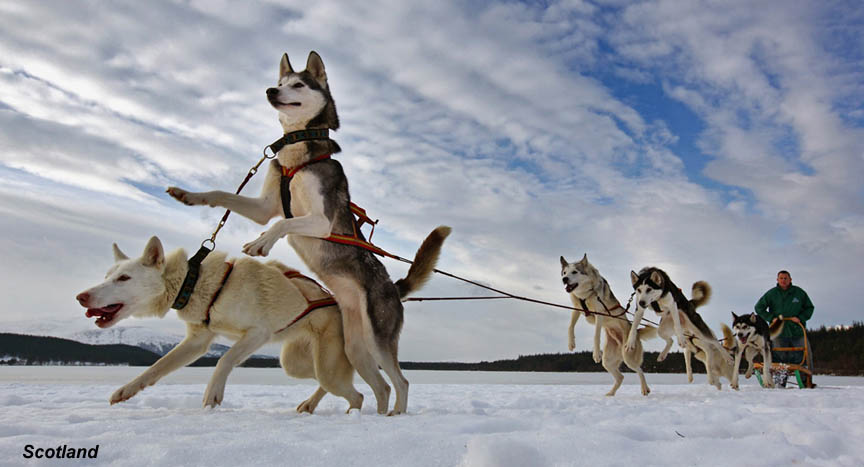 I mean, just look at those poor downtrodden puppies, being forced to pull that sled against their will.

---

TheMercenary Wednesday Feb 10 11:45 PM

---

classicman Thursday Feb 11 12:01 AM

Yeh those dogs look miserable, don't they? They are probably the happiest ones of all getting to go outside and play in the snow, being active and stuff instead of sitting around the house being bored all day.

---

TheMercenary Thursday Feb 11 12:11 AM

My dog is lazy, bored and sits around the house all day. He is quite happy. God let me be half the owner my dog thinks I am.

---

xoxoxoBruce Thursday Feb 11 12:18 AM

Your dog doesn't perk up when you bring out the leash?

---

limey Thursday Feb 11 03:59 AM

Not to bring a downer in here, but the dogs in Scotland were participating in the annual Aviemore Sled Dog Race. This year they nearly had to call it off because there was snow

.
I love these pictures of the dawgs!

---

newtimer Thursday Feb 11 10:50 AM

---

Gravdigr Thursday Feb 11 12:32 PM

---

bluecuracao Thursday Feb 11 12:39 PM

Some friends of the family used to have a big, beautiful Alaskan Malamute.

One winter, we all took a trip up to Sandia Peak with a toboggan strapped to the car roof, with the idea that the dog would pull us kids around on it.

But when we hooked her up, she just sat her furry butt down on the snow and looked at us like, you want me to do what?

---

Sheldonrs Thursday Feb 11 12:40 PM

Seems like most of those dogs have just rear wheel drive.

---

lawman Friday Feb 12 02:00 PM

The Yukon Quest is currently underway - the most difficult dog sled race in the world (yes, harder than the Iditarod as that one has lots of communities and food drops along the way). I've seen the start of this race many a time (it starts in Whitehorse every other year) and the dogs are SOOOOOO excited to get out racing, there has to be a team of handlers to just hold the sled down and keep the dogs from bouncing over the leads and getting tangled.

This years leader just passed through Dawson City and should make it across the finish line (in Whitehorse, since this year they started in Fairbanks) early next week. I'll try and get a pic for you guys.

http://www.yukonquest.com/

---

xoxoxoBruce Saturday Feb 13 01:13 AM

Thanks lawman, that would be way cool.

---

lawman Monday Feb 15 05:52 PM


As promised Bruce. No, it's not as an exciting picture as the ones above but don't forget he's been racing for 9 days (and shaved a full day of the previous record). Both he and the dogs were pretty winded.

From the Yukon Quest website:

"Hans Gatt is the winner of the 2010 Yukon Quest, arriving at the Whitehorse finish line at 1:35 PM local time. He broke a new record for fastest finish at 9 days and 26 minutes, which is 23 hours shorter than the previous record made in 2009 by Sebastian Schneulle.

Gatt took the lead in the race early this morning when he was the first musher out of the Braeburn checkpoint after a mandatory 8-hour layover. His total travel time to Whitehorse was 11 hours and 16 minutes.

He arrived with nine dogs on the line and was thrilled to win in his home territory.

"I can't even explain how this feels. I'm actually really emotional right now," he told reporters. "These nine dogs are incredible. I'm so proud of them."

Lance Mackey is expected to arrive in Whitehorse second, followed by Hugh Neff. Both teams are expected to arrive in Whitehorse this afternoon."

Finally, here's a great pic from the Yukon News, along with an article on the winner:
http://www.yukon-news.com/news/16765/

---

lupin..the..3rd Monday Feb 15 09:16 PM

---

xoxoxoBruce Tuesday Feb 16 12:46 AM

Excellent, lawman, thanks for the picture and the link.

---

ZenGum Tuesday Feb 16 03:00 AM



(no offence intended, I just liked the allllllliteration.)

---

xoxoxoBruce Tuesday Feb 16 03:46 AM

What are you babbling about?

---

ZenGum Tuesday Feb 16 04:21 AM

that's cheating.

---

Adak Thursday Feb 18 06:05 PM

It's interesting that the pictured sled teams have a lot of non-husky dogs in them.

I expect the reason is that a Husky breed would carry more fur, and that extra fur, besides the obvious weight, would also cause the huskies to overheat faster. Dogs don't sweat like humans, but they do cool some by radiating heat.

Better for survival to have the fur, but not ideal for race dogs who can count on special protection from a cold Winter.

---

TheMercenary Thursday Feb 18 10:28 PM

Great freaking pictures.

---

Aliantha Thursday Feb 18 11:09 PM

When we were kids, we had a big dog called 'Pirate' and he was crazy about chasing the ball, so one day my brother and I got the idea of tying the billy cart to him then throwing the ball. (we had a really long yard. Almost 100 metres).

It went really well, except you had to bail out at the end as he turned around because the cart would always flip due to the fact that we couldn't get him to do a wider circle when he picked up the ball and raced back with it.

After a while, we decided that throwing the ball wasn't giving us a long enough ride, so we started hitting the ball with a tennis racquet. That was even better except for the rock garden at the bottom of the yard. Sometimes we landed in it.

Pirate loved the game. He'd get so excited when he'd see us coming with the cart and rope and ball. I miss that dog so much. He did everything with us as kids.

---
Your reply here?

The Cellar Image of the Day is just a section of a larger web community: a bunch of interesting folks talking about everything. Add your two cents to IotD by joining the Cellar.