xoxoxoBruce Thursday Jan 21 02:29 AM

Jan 21, 2010: DIY X-Rays

What? Yeah, do-it-yourself x-rays, that's the right wing's answer to saving money on health care.
Just kidding, even they wouldn't go that far... would they?

Anyway, all you need is x-ray film and Scotch tape.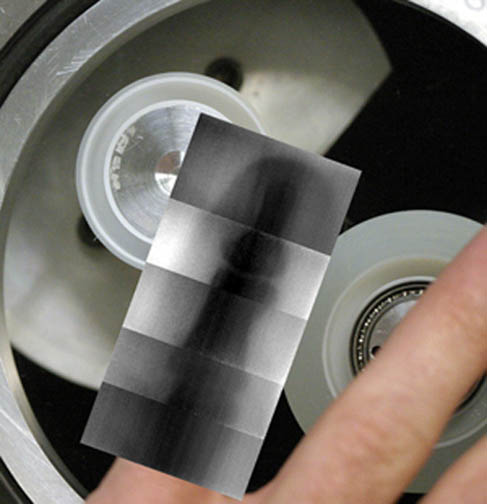 Oh damn, you need a vacuum too.



Speaking of vacuums.... if the sucking stops, get rid of the old bag.

link

---

SPUCK Thursday Jan 21 05:38 AM


---

Pete Zicato Thursday Jan 21 10:08 AM

If Microsoft ever made vacuum cleaners, it would be the only thing they make that doesn't suck.

---

glatt Thursday Jan 21 10:42 AM

Scotch tape produces X-rays? So if I'm holding the tape dispenser in my lap as I use it, am I mutating my genetic code for my offspring? Do I have to worry about cancer now when I wrap presents? Is 300,000 x-ray photons per billionth of a second a lot? WTF? I need some perspective here. Thanks.

---

glatt Thursday Jan 21 10:44 AM

Oh, wait. Never mind. I just saw the bit about the vacuum.

---

SteveDallas Thursday Jan 21 10:46 AM

(Sorry.)

---

glatt Thursday Jan 21 11:03 AM

It's enough to make you want to end it all and pour yourself a glass of dihydrogen oxide.

---

Diaphone Jim Thursday Jan 21 12:41 PM

Ah. It is nice to see the old bag back. Haven't seen her since IOTD 18760 in 2008.

---

Sheldonrs Thursday Jan 21 05:28 PM
Now he is no more
For what he thought was H2O
Was H2SO4

---

glatt Thursday Jan 21 08:49 PM

A little while ago, I turned out all the lights upstairs and went into my closet with my son and a roll of scotch tape. We sang the ABC song twice to give our eyes time to adjust and then I started yanking tape off the roll. I'll be damned if it didn't start glowing! Amazing. My boy was impressed. Thanks, Cellar.

---

xoxoxoBruce Thursday Jan 21 11:24 PM

You have no remorse for subjecting your son to those x-rays?
Oh wait, no vacuum... nevermind.

---

SPUCK Saturday Jan 23 06:01 AM

But wait! Was the vacuum stored in there?

---

Sheldonrs Tuesday Jan 26 05:34 PM

---

glatt Tuesday Jan 26 08:47 PM

I knew I could count on you. I was surprised everyone else left it alone. :p

---

Gravdigr Wednesday Jan 27 02:44 PM

I'm slipping.

---

Sheldonrs Wednesday Jan 27 04:17 PM

---

squirell nutkin Wednesday Jan 27 06:59 PM

Yabbut yaw dawg whuddabout

Wintergreen lifesavers in da closet?

yew know what I'm talkinabowt.

---

glatt Wednesday Jan 27 07:27 PM

crunch, crunch.

Say no more. Say no more.

---

xoxoxoBruce Thursday Jan 28 12:39 AM

---
Your reply here?

The Cellar Image of the Day is just a section of a larger web community: a bunch of interesting folks talking about everything. Add your two cents to IotD by joining the Cellar.