xoxoxoBruce Friday Dec 18 02:45 AM

Dec 18, 2009: Eat Whitey

"The Cellar: yada yada yada ...a Friday IOTD, complete with recipes"

Well, you heard the Boss... recipes, stat!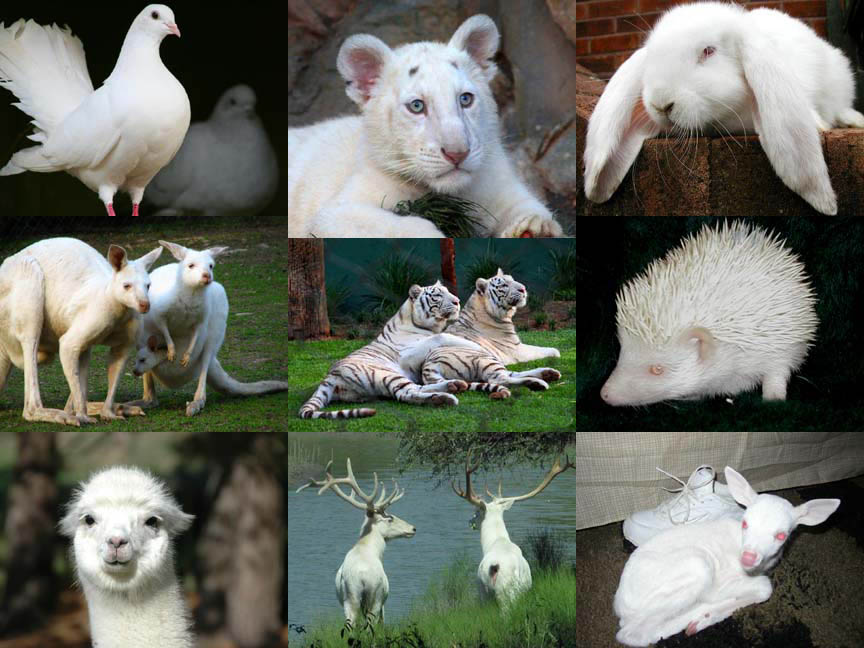 OK, I'll start;
White Tiger on a stick.
Insert stick in the rear of a white Tiger.

Now you do it... I'll be waiting right over there... behind the wall.

---

toranokaze Friday Dec 18 03:53 AM

*hides*

---

Adak Friday Dec 18 03:57 AM

The hedgehog, rabbit, and fawn, appear to be true albino's (they're eyes appear pink, showing the faint reflection of the blood vessels of the eye).

Don't know whether they taste any better though.



A taste test seems in order!

---

Sundae Friday Dec 18 06:49 AM

They're not done!
Stick 'em on the griddle til they get some colour.

Oh and the pink eyes are a sure sign they're undercooked.

---

nil_orally Friday Dec 18 07:09 AM

An opportunity to make a mootigroorabhogdove.

The other white meat.

---

monster Friday Dec 18 07:51 AM

That's not a tiger, it's a chola!

---

darkwing duck Friday Dec 18 08:55 AM

Obviously calls for a white sauce . . .

---

dar512 Friday Dec 18 08:59 AM

---

monster Friday Dec 18 10:17 AM

chiles? should we greece the pan first?

---

Trilby Friday Dec 18 10:37 AM

Italy, some people...




---

classicman Friday Dec 18 12:27 PM

You guys take care of the recipes - I'll go get the wine - I'm thinkin a nice Merlot.

---

Trilby Friday Dec 18 12:51 PM

---

toranokaze Friday Dec 18 12:56 PM

I purpose a white party

---

Sundae Friday Dec 18 01:37 PM

I'd go for a simple red - Valpolicella would do.
It's robust enough to handle the red meat, without overpowering the white meat. It's an easy-drinking table wine for pizza and pasta after all.

And it's pretty cheap



If you want to go half a step upmarket we'll have a Chianti of course.
But if we're going to stick to red meat, ideally I'd like it served tapas-style (I admot, I like offal, so you can leave those dishes to me) in which case I'd like a good Rijoca.

Right, now that's sorted - who's satueing my 'roo kidneys?

---

monster Friday Dec 18 01:56 PM

---

Clodfobble Friday Dec 18 04:47 PM

---

toranokaze Friday Dec 18 05:08 PM

---

SPUCK Saturday Dec 19 06:16 AM

I'llbing some Ripple <hic>

---

Gravdigr Saturday Dec 19 05:04 PMother white meat. (Fify)

---

Elspode Saturday Dec 19 05:06 PM

Mr. Bino. Mr. Al Bino, please go to the white courtesy phone. Mr. Al Bino, white courtesy phone, please.

---

Sheldonrs Saturday Dec 19 05:23 PM




---

Tuba Loons Tuesday Dec 22 01:28 PM

This just in:

China's last tiger is eaten

---
Your reply here?

The Cellar Image of the Day is just a section of a larger web community: a bunch of interesting folks talking about everything. Add your two cents to IotD by joining the Cellar.