xoxoxoBruce Tuesday Jun 30 01:59 AM

June 30, 2009: Whatzat?


.......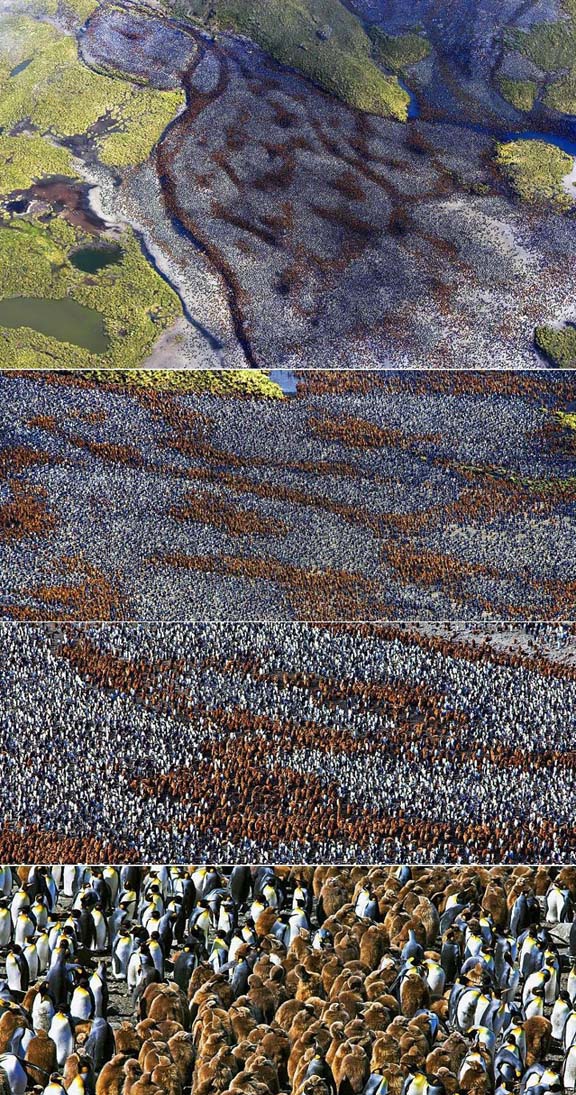 Can you imagine the smell from all those projectile pooping fish eaters?


link
---

Master Cthulhu Tuesday Jun 30 02:27 AM

0.0

that's amazing!

---

Frenger Tuesday Jun 30 05:08 AM

what is that some sort of penguin mecca? that is a lot of animals.

---

SPUCK Tuesday Jun 30 05:49 AM

I had no idea they had lime green penguins!

---

Sundae Tuesday Jun 30 06:37 AM

---

spudcon Tuesday Jun 30 06:39 AM

They're unemployed penguins, waiting for a stimulus payment.

---

nil_orally Tuesday Jun 30 09:01 AM

I see the face of Jesus and some apostles in this. These penguins should put themselves on ebay.

---

Sheldonrs Tuesday Jun 30 10:05 AM

"Peng-a-wins is practically chickens"

(anyone remember that line?)

---

ZenGum Tuesday Jun 30 10:35 AM

They should train themselves to form the shape of words or corporate logos, and make a few bucks advertising.

---

Diaphone Jim Tuesday Jun 30 11:55 AM

Before the image opened and Bruce mentioned the smell, I was sure it was going to be this great pic from NASA's Earth Observatory earlier this month (another IOTD):
http://earthobservatory.nasa.gov/IOT...8&src=eoa-iotd

---

Mayor of Shekou Tuesday Jun 30 08:58 PM

---

Leah Tuesday Jun 30 09:27 PM

My little 2 1/2 year old son is into Happy Feet the movie at the moment. I'll have to show him that this really does happen in real life and not just on TV. He loves the songs and dances on Happy Feet. It's such a cute movie.

---

TheMercenary Tuesday Jun 30 09:32 PM

WOW!

---

footfootfoot Tuesday Jun 30 09:55 PM

That's three months after the March of the penguins.

---

Elspode Tuesday Jun 30 11:44 PM

"Hey, playboy!"

"Hoboken!?? Oooohhh! I'm *dyin'* again!"

---

xoxoxoBruce Wednesday Jul 1 12:42 AM

---

Sundae Wednesday Jul 1 09:18 PM

Eggs don't hatch, parents die, chicks die, any colony that crowded is Mother Nature at her harshest...

And don't tell him the truth about March of the Penguins either - the Emperor Penguin nursery is in one of the most inhospitable places in the world and men were brought to the brink of death just trying to document it. (A cold coming we had of it, Just the worst time of the year For a journey, and such a long journey: The ways deep and the weather sharp, The very dead of winter)

I can't remember - am I actually allowed within 100 yards of children?

---

footfootfoot Wednesday Jul 1 10:20 PM

---

Gravdigr Thursday Jul 2 05:06 PM

My penguin died in 9-11, you insensitive bastards.

---

Gravdigr Thursday Jul 2 05:06 PM

Oh, and penguins WILL NOT fly from a treadmill.

---

ZenGum Thursday Jul 2 08:18 PM

They will if there is a shark after them.

---

Aliantha Thursday Jul 2 08:42 PM

Or if you shoot them out of a cannon.

---

ZenGum Friday Jul 3 07:51 PM

.. but then the cannon has to be on the treadmill. Tricky, that.

---

Aliantha Friday Jul 3 08:34 PM

most cannons have wheels though, so I think it could work. You'd just have to be careful the cannon didn't take off...

---

SPUCK Saturday Jul 4 06:34 AM

Oh yeah penguins can fly! Just watch this video...

http://www.youtube.com/watch?v=SJaMtBKnN-I

---

capnhowdy Saturday Jul 4 09:00 AM

We're going to need plenty of potatoes and carrots.

---
Your reply here?

The Cellar Image of the Day is just a section of a larger web community: a bunch of interesting folks talking about everything. Add your two cents to IotD by joining the Cellar.